Getting a Personal Loan for Home Improvement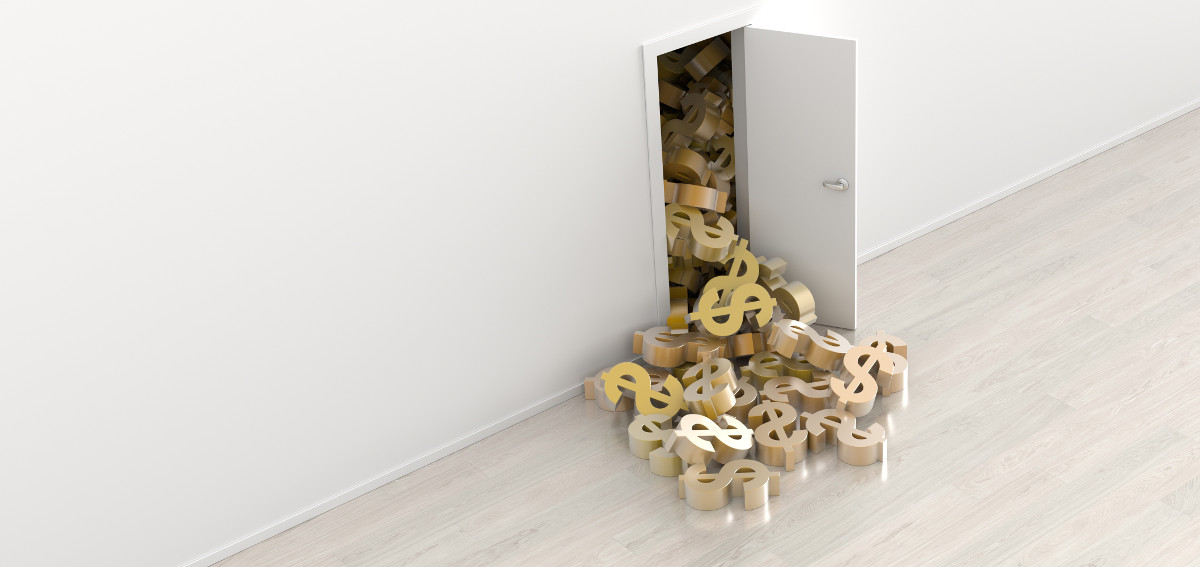 Getting a personal loan for home improvement can be a smart way to find money for a renovation project or an emergency repair. However, those who are not careful can end up losing their house. Here are some of the major pitfalls.
Types of Personal Loans for Home Repairs and Improvement
There are many types of home improvement loans. Some are secured, often using the home's equity in the form of a second mortgage or refinancing the primary mortgage. However, there's a simpler option if the remodel doesn't require a tremendous amount of cash. Private lenders offer personal loans online for people with all kinds of credit profiles. Long-term personal loans can fund many kinds of repairs or improvements.
Online lenders include banks, credit unions, private lenders, and lending networks like peer-to-peer lenders. Borrowers may choose between secured and unsecured loans, no-equity-required home improvement loans, and personal loans that can be used for other purposes as well. The application process for unsecured personal loans from private lenders only takes a few minutes, and borrowers can choose from hundreds of reputable lenders.
Request a Loan Today*
*By filling out the form above, you will be routed to LoanStart.com's loan request form.
Sometimes consumers are only able to use small personal loans to fund their emergency repairs. These funding options may be expensive. Ideally, borrowers should always shop around when looking for a home repair loan. Unfortunately, interest rates can vary considerably, even for people with good credit.
The great benefit of using a personal loan for home improvements or repairs is that the work adds value and curb appeal to the borrower's home, so the increased equity might pay for the loan. Personal online loans give homeowners greater flexibility to change things around and make repairs.
How to Develop a Budget for Home Renovation
Hard decisions become necessary when comparing loan offers. Developing a budget and determining what kind of loan payments they can afford is the first step borrowers should take.
Comparing interest rates can prove extremely beneficial. For example, borrowing money at 20 percent interest to refinish floors would probably cost more than the work is worth.
Unsecured loans often come with higher interest rates, but borrowers shouldn't accept a bad loan for making home improvements. Many remodeling plans can wait until homeowners can afford to pay cash or earn a better credit rating for a lower-priced loan.
Emergency repairs might be a different story if the repairs affect home safety, comfort, or security. In those cases, borrowers run a bigger risk by failing to get a loan to make critical repairs.
Personal Loan for Home Renovation What Other Options are Available for Financing Home Renovations?
Home renovation can become expensive, but the results often increase home equity. It's not always necessary to put the family home at risk by getting a HELOC, or secured mortgage loan, to afford a renovation. Personal loans have become a more popular option for many homeowners. If the planned renovation is too extensive for getting an unsecured personal loan, borrowers can consider doing the renovation in stages, starting with the most critical remodeling projects like kitchens and bathrooms.
Many state and federal agencies offer substantial incentives for converting to more energy-efficient homes, installing solar power, converting to gas, and making other common renovations. Utility companies often offer incentives for home improvement projects that align with their goals. Some cities and neighborhood associations offer big incentives for revitalizing run-down properties. Borrowers should research the options that include rebates, tax incentives, and tax credits for key renovation work and products.
Homeowners who plan modest renovation projects might divide the work into several stages, such as repairing walls and painting, repairing or installing new floors, and replacing lighting fixtures. Each part of the project can be paid for with cash. That makes handling a large renovation project more affordable.
Another option is to use home improvements to save money. Energy.gov reports that homeowners can save up to 30 percent on their utility bills by conducting a home audit and making their homes more energy-efficient during home renovations. The savings might cover some or all of the personal loan payment.
Are there Any Other Options for People in Special Circumstances?
USA.gov reports that the government offers home improvement loans for low-income families, such as the HUD Title 1 Property Improvement Loan program, 203(k) Rehabilitation Mortgage Insurance Program, energy-efficient modification loans, and other programs. Home repairs and improvements. Veterans, senior citizens, Native Americans, and rural residents all may qualify for specialized programs.
Private lenders offer personal loans for bad credit to make repairs and home improvements. Unfortunately, borrowers will usually pay a higher interest rate, so it's important to study the budget and determine if the improvements are affordable or necessary. A special government loan might be necessary for major renovations, but it may be possible to find small-to-medium-sized loans.
It surprises people to find that they may qualify for personal loans with no proof of income. Consumers may qualify for loans without a regular job and income if they receive alternative income, such as Social security payments, disability benefits, and other entitlements. Also, those who receive royalty payments, alimony, child support, welfare, payments from a trust fund, income from investments, and other automated payments may find funding options.
People who work for themselves may qualify for a self-employed personal loan. Those who work as consultants, independent contractors, subcontractors, writers, artists, and performers may receive irregular incomes based on completing a contract, earning royalty payments, or making more money during certain seasons. For example, landscapers, mowers, and gardeners earn money during the spring and summer, but they might show little income during the cooler seasons.
As long as self-employed people can demonstrate that they have regular income sources, lenders might approve them for home improvement loans. Verifications might include copies of tax returns from previous years, bank records showing deposits and payments related to the business, and copies of work contracts.
Funding a Major Renovation Finding a Funding for a Major Renovation
The cost of a major home renovation may exceed the funds available through a standard personal loan. These larger projects may require an alternative funding option, or homeowners can scale back their plans, get a secured loan, try to get a government loan, or complete home improvements in stages.
Possible alternatives funding options include starting a special savings account for the project, taking advantage of government incentives, putting some or all of the work and materials on a credit card, or borrowing money from friends and family members. Some families might qualify for Title 1 loans through the U.S. Department of Housing and Urban Development. Home equity lines of credit can provide cash for a home improvement project.
Simply put, it can take a little creativity to find funding for a major renovation. There may be options available for those who have the time to look.
Using the Family Home as Collateral for Secured Loans
Those having trouble getting approved for an unsecured loan may consider securing the loan. It is important to be careful. Consumer.ftc.gov recommends that borrowers avoid certain kinds of lenders because some companies deliberately offer secured loans to borrowers to try to swindle them out of homes and property. Borrowers should avoid lenders who do the following:
Pressures applicants to borrow more money than they need
Encourages applicants to lie on loan applications
Changes the terms from what was orally promised when the contract is presented
Asks applicants to leave certain areas of the contract blank
There are unscrupulous lenders, and many of them target homeowners with bad credit by offering them deals that seem too good to be true. It's critical to deal with a reputable lender when getting a secured loan. Even getting a reputable secured loan can cause homeowners to lose their homes if they can't afford the payments, so it's important to develop a budget and get a loan with affordable payments.
What Final Preparations You Should Make
Home repairs are often more critical than making improvements, which are usually optional. Repairs are often necessary to safeguard families from dangerous environmental conditions and malfunctioning technology.
Renovations and home improvements can be done at one time or in stages, depending on affordability, the borrower's ability to get a personal loan for home improvement, and other factors. However, when preparing a house for a pending sale, renovations can be as time-sensitive as repairs.
Those without the cash on hand may be able to borrow money to cover the project. Borrowers can begin the process by creating a household budget, developing a repair or improvement plan, and determining the best way to put the plan into effect. Once the homeowner knows what they want and how much money is available to service a loan, they can start comparing loan options.
Recent Blogs
Inheritance loans, which are sometimes called probate loans and inheritance funding, are loans that a loan provider makes to people who are scheduled to inherit money and other assets from a family member or friend. Probate often takes a long time, and many people need money for various purposes after the death of a loved one.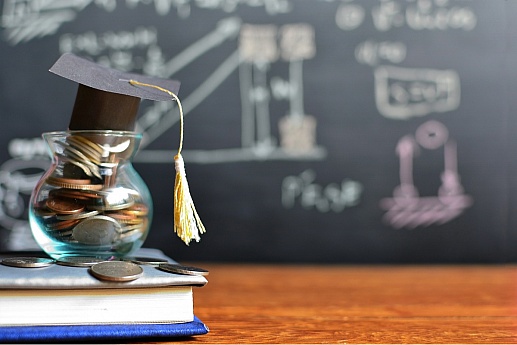 Coping with financial debts can be tough and stressful for students. If you want to get rid of the student loan debt, here's all you need to know.