Online Personal Loans
Learn about our secure process for finding personal loans online and get started today.
Find the Personal Loan That's Right for You
Maybe it's a surprise medical bill. It could be an emergency car repair. Or, it might be something as simple as a home improvement project. Whatever the unexpected expense or other financial need, LoanStart.com can help you find a personal loan provider.
Request a Loan Today*
*By filling out the form above, you will be routed to LoanStart.com's loan request form.
Our secure process is designed to be quick and simple. By taking advantage of our network of reliable affiliate lenders and lending partners, you may be eligible for as much as $40,000. You could receive your loan as soon as the next business day.
What is a Personal Loan?
A Personal Loan is an installment loan that's repaid over a period of time. At LoanStart.com, you can request a personal loan from $1,000 to $40,000. The amount you are eligible for depends on a number of factors, like your credit type, the laws in your state governing personal loans, and the amount that a lender or lending partner is able to lend.
You can take out a loan for almost any reason. Loans can be secured or unsecured. Lenders or lending partners may let you set up automatic withdrawals, so you never have to worry about writing a check. LoanStart.com is not a lender. We try to pair you with a loan provider. Please visit our How It Works page to learn more.
State and City Information
Before you take out a personal loan, it helps to know about money in your area. We offer state and city information for popular lending locations. These articles provide insight into local economies and show reasons why people take out loans.
Our Simple, Streamlined Process
If you've ever considered a loan, you may have felt overwhelmed about choosing the right lender and loan type. At LoanStart.com, our streamlined process makes requesting a personal loan as simple as completing our online form. We're ready to try to help you find a lender or lending partner.
If you have any questions about the process, contact our customer service team.
What is APR?
APR, or Annual Percentage Rate, is the amount of interest you would pay on a personal loan over the course of a full year. The APR of your loan is determined by your lender or lending partner according to the loan agreement and varies depending on the information you provide when you submit a request, and on your lender's policies and terms.
After you are paired with a lender or lending partner, you may be presented with a loan agreement that discloses the terms of your loan with the APR, fees, finance charges, and other terms. The lenders and lending partners we work with offer 61 day to 84 month loan terms with an APR range of 4.84% to 35.99%. The exact APR depends on the method of calculation, terms of the loan, fees, and renewal options.
While we do offer example rates for your information, LoanStart.com is not a lender and does not set APRs. The featured table represents sample rates and is for information purposes only:
| | | | | |
| --- | --- | --- | --- | --- |
| Apr | Amount | Period | Monthly | Total Paid |
| 5.99% | $4,000 | 24 Mo | $177.26 | $4,254.35 |
| 10% | $4,000 | 24 Mo | $184.58 | $4,429.91 |
| 25% | $4,000 | 24 Mo | $213.49 | $5,123.67 |
| 35.99% | $4,000 | 24 Mo | $236.17 | $5,668.04 |
Additional Important Information
All of LoanStart.com's affiliate lending partners agree to provide every borrower with the details of the loan agreement as well as the terms and conditions of the loan before the borrower accepts the loan. It is strongly recommended that potential borrowers fully read and understand the lender's or lending partner's terms before signing a loan agreement. To learn more, visit the Rates & Fees and Responsible Lending Policy sections on this site.
Presentation of Interest and Finance Charges
LoanStart.com is not a lender and does not set fees or interest rates. Once you are approved by a lender or lending partner, you will be given the interest rate and fees before you sign the loan agreement. The lenders and lending partners we work with offer 61 day to 84 month loan terms with an APR range of 4.84% to 35.99%. At no point are you required or obligated to sign a loan contract or accept the terms offered by a lender or lending partner.
To better understand the financial implications of the interest and finance charges associated with a personal loan with a maximum APR of 35.99 percent, please consider the following representative example: If you were to borrow a $10,000 loan with a 24 month loan term, you would have a monthly payment of up to $590.42. Your total repayment amount would be up to $14,170.08.
Non-Payment and Its Implications
By signing the loan agreement, you are stating that you accept the lender's or lending partner's terms and conditions for repayment of the loan with interest within a stated period of time. Late payments or failing to fully repay your loan may result in additional charges and fees and will increase the total cost of your loan. In the case of non-payment, each lender or lending partner has its own policies and sets its own fees. LoanStart.com does not set these terms and cannot disclose the charges you might incur for late payments, missed payments, partial payments, or nonpayment.
Be sure to read your loan agreement in full to better understand your lender's policies. Questions regarding these issues or questions about your account should be addressed directly to your lender. In the event that your lender undertakes a collections process, they are obligated to deal with you reasonably and fairly.
Effects on Your Credit Score
Your credit score represents your ability to repay loans and manage your credit. In the event of a late payment, missed payment, or rollover of payments, your credit score will be negatively affected. A lower credit score makes it more difficult to obtain credit in the future, but can also affect other things, such as your ability to secure housing or a cell phone contract. A low credit score could even hurt your chances of finding employment.
LoanStart.com allows borrowers with less than perfect credit to request personal loans, but every request is subject to credit approval. Your lender may consult one or more credit bureaus to gauge your ability to repay a loan by either using a 'soft pull', a 'hard pull', or both. Too many credit checks during a certain period of time may negatively affect your credit score. Failure to repay your loan in a timely fashion, according to the terms of your loan agreement, also impacts your credit score.
Collection Policies
LoanStart.com is not a lender and does not make loans. As such, we do not deal with debt collection. We strive to only work with lenders and lending partners who practice fair and reasonable debt collection. How your lender handles late payments and unpaid loans, including the collection of debts, depends on its policies. Familiarize yourself with your lender's terms, conditions, and policies regarding missed payments, late payments, and debt collection before signing a loan agreement. If you are unsure how your lender handles debt collection, consult them directly.
Renewing a Loan
Each of our lenders and lending partners has its own loan renewal policies that are governed by government regulations. Before agreeing to a personal loan and signing a loan agreement, your lender will present its renewal options. It is your responsibility to review these options and policies carefully to make sure that you understand them before finalizing the agreement.
LoanStart.com strongly encourages borrowers to fully repay all loans in a timely manner to avoid supplemental fees and charges. Please be sure that you understand the loan process fully and that you have explored alternative options before agreeing to a personal loan.
Safe & Secure Online Form
Request a Loan in Minutes
Recent Blogs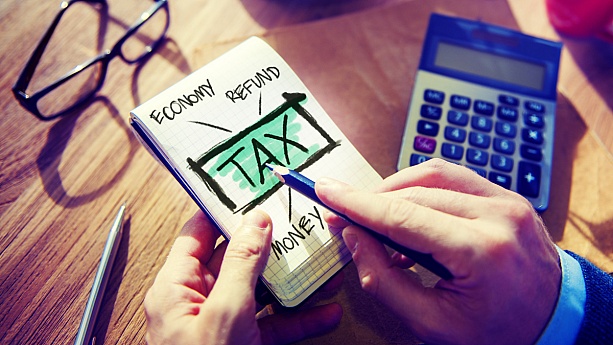 If Uncle Sam was really your uncle, you could tell him to get lost when he asked for money. How it is, you must give him a chunk of your paycheck each month.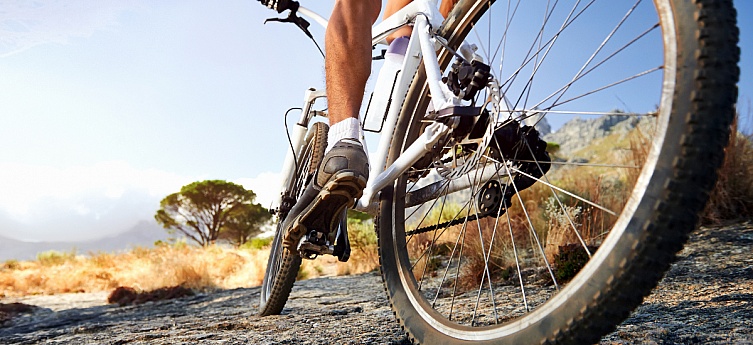 Many customers choose to finance Trek bikes due to how steep the company's prices can be. But is Trek financing worth it, and are there better or cheaper alternatives?