Unexpected Situations and Emergency Personal Loans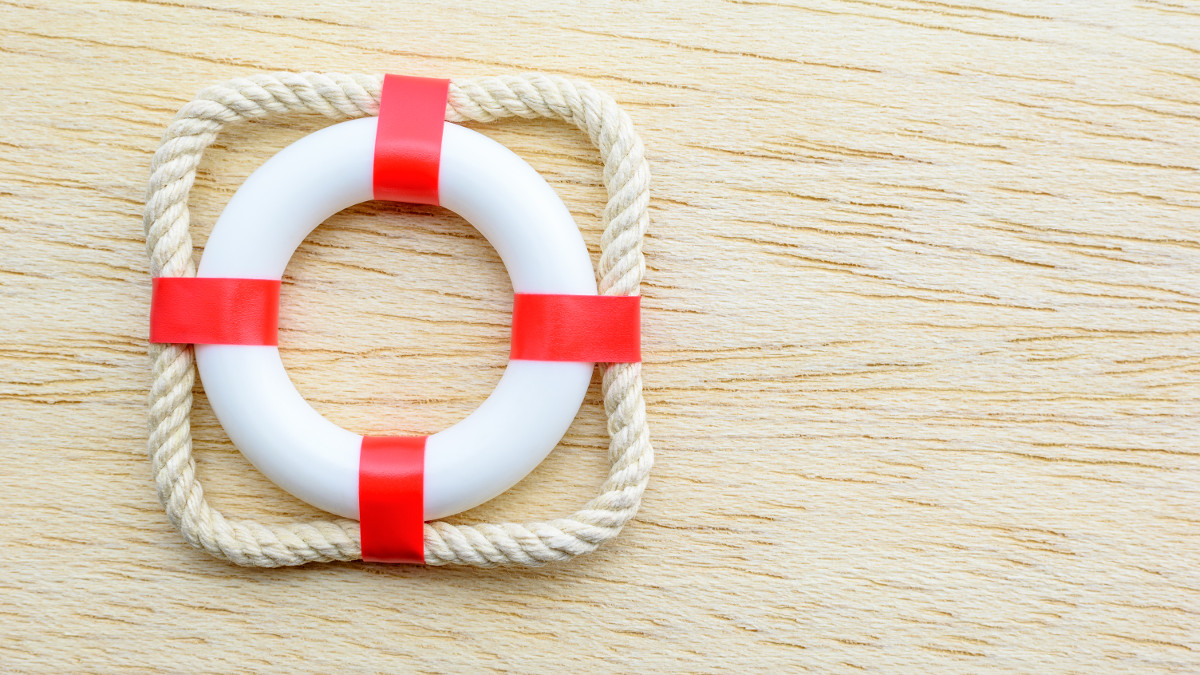 Consumers seek out emergency personal loans when they need cash in a hurry. Even those with a healthy savings account may need additional funds to handle life's unexpected pitfalls.
Small personal loans from online lenders is one option to get money to deal with an emergency. For example, common emergencies include:
Vehicle repairs
Recovery from a natural disaster, such as a flood, earthquake, high winds, snowstorms, and other events
Medical expenses
Money for broke college students
Covering the cost of a friend or family member who is stranded
Replenishing money after a robbery
Gambling losses
Home repairs
Funding needed for special services like an exterminator
Personal loans offer confidentiality and flexibility. Borrowers do not always need to explain what kind of emergency they have. The borrower decides how to use their personal loan, although the lender may want to know the loan reason.
Types of Emergency Personal Loans Online
Thousands of direct lenders online offer a range of personal loans. Loan decisions are made in part depending on the borrower's needs, income debt-to-income ratio, and credit record. Credit bureaus report some of this information to lenders through a credit check.
The types of personal loans available include secured and unsecured loans, short-term personal loans, long-term installment loans, and others.
The application process can be fast and easy, and it usually only takes a few minutes if the applicant meets all the lender's requirements. These may include:
Proof of identity
Proof of employment or alternative source of income
Social Security identifying number
Proof of address and age over 18
Other verifying information that varies from lender to lender, such as the number of dependents, monthly rent, etc.
Borrowers don't have to fax lots of documents in most cases.
Why to Choose an Emergency Personal Loan Online
Consumer credit card debt grew from $211 billion to $876 billion between 1989 and 2006, according to Ncbi.nlm.nih.gov. The lending industry went through deregulation and relaxation of credit standards during the 1980s, which triggered tremendous growth in the private lending sector.
The average indebtedness attributed to credit cards rose from 3 percent to 27 percent of family income. A similar watershed moment now applies to personal loans. Digital technology available on mobile phones makes it easy to apply for personal loans online.
Debts have become a way of life, which means that many families work just to pay bills and live paycheck to paycheck. After the Great Recession of 2008, many families experience economic hardships that continue to the present. According to a report issued by federalreserve.gov, many families don't have enough savings to cover even the most minor emergencies.
That's why it's so beneficial to be able to find personal loans online to manage financial emergencies. Consumers can choose from secured and unsecured loans and shorter-duration loans:
Secured Loans
Funding that requires collateral such as the borrower's home, business equipment, boats, RVs, jewelry, stocks, 401(k), and other valuables. Borrowers can sometimes get a low rate of interest or qualify with poor credit when they take out a secured loan.
Unsecured Loans
These make up the majority of online loans, and banks, credit unions, private lenders, and lending networks may offer them. Unsecured loans include both short-term and long-term loans. Borrowers don't need collateral, but they do need sufficient income to cover the monthly payments. A credit score also impacts interest rates. The higher the score, the lower the interest rate may be and vice versa.
Shorter-duration Loans
These are usually loans with repayment periods of less than one year. The loan might have monthly installments or require repayment in a lump sum. The interest rates are usually higher for shorter-duration loans simply because lenders earn less interest than they do on longer financed loans.
Installment Loans
These loans generally cover repayment periods of one year up to seven years or more. The interest rates on most installment loans range from 6 percent to 35.99 percent, and the rate is based on credit score, repayment terms, income, credit history, and the policies of individual lending companies.Other options may be available depending on the provider.
When choosing an online funding option, it is important to only work with reputable lending organizations. This is easier said than done.
There are a few advantages when borrowing from a brick-and-mortar store. It is possible to speak to the lender face-to-face and get a feel for the location, which is not possible when working with an online lender.
Many scammers thrive in the world of online financing. They build fake websites and steal consumer financial information. It is important to stay vigilant and do some background research on a site before entering any personal information.
While the digital marketplace can be harder to feel out than physical shops, it is still possible to find a trustworthy lender.
Emergency Personal Loans for Bad Credit
Getting approved for a loan always generates some stress, but even those with bad credit may qualify for emergency loans. Usually, that means paying a relatively high-interest rate, but borrowers can shop around to find the most affordable offers based on their financial profile.
Shorter-duration loans are probably the easiest loans to get, but they have very high-interest rates that are only suitable for temporary expenses. The loans are meant to be paid quickly.
Larger loans with longer terms and lower APR are ideal for addressing long-term debt. The payments for these loans are spread out over several months up to several years. Emergency loans are also available for larger amounts, but approval depends on income, credit history, score, and other criteria.
How to Budget for Emergency Fund
One proactive measure that families should adopt is creating a budget, according to Consumer.ftc.gov. During the budgeting process, it's important to list all net income and expenses, which should include taxes, permits, one-time charges, and discretionary spending money for each member of the family.
When budgeting, it's wise to put aside money into an emergency fund. At first, this money won't cover a major emergency, but it can help families pay for smaller unexpected expenses. The longer the account remains unused, the larger it will grow by adding regular deposits and earning interest. The "Rule of 72" demonstrates the power of compound interest. Take a given amount in a savings account – such as $10,000 – and divide 72 by the interest rate the savings earn.
The resulting number is the number of years it takes for the money to double, even without adding more deposits. $10,000 at 5 percent interest would double by the formula 72/8, which is 9 years. Savings would reach $20,000 in 9 years, and more with continuous deposits. That's a great way to build an emergency fund that can really handle big financial emergencies.
When do You Need an Emergency Personal Loan?
When someone needs a personal loan to pay for an emergency, few options are as easy as an online loan from a personal lender. Auto repair personal loans – and loans for other emergencies – can be approved fast to reduce the negative effects of not having the necessary cash. Installment loans are perfect for larger cash needs from $2,500 and up.
Families may use personal loans for home improvement, financial emergencies, vacation plans, or another purpose. One of the great benefits of personal loans is that the borrower can use the funds as he or she wants. Of course, the speed of the approval process makes personal loans ideal when dealing with an emergency expense. Unsecured personal loans are sometimes available for people with bad credit.
As part of proactive planning, consumers should explore alternatives to personal loans before an emergency happens. Some of the options for emergency cash include:
Getting a loan from family or friends
Checking with an employer to see if a loan is possible
Selling items that aren't needed or are redundant
Pawning valuables
Getting a secured loan based on home equity, a 401(k) account, or other collateral
Selling a business's accounts receivable invoices to a factoring company
Exploring emergency grants and funding from charitable and community-service organizations
Emergency personal loans might not be the best answer for borrowers struggling with high debt-to-income ratios. It is also not advisable to borrow money for luxuries. It's easy to consider any need for cash as an emergency, but taking a great vacation or buying a car from a neighbor offering an incredible deal aren't really emergencies.
Emergencies include not having the cash to cover living expenses, pay utility bills, repair home or car damages, or pay medical bills. When a real emergency arises, it's nice to know that thousands of online lenders offer a range of loan offers for people with all kinds of income brackets and credit scores.
Recent Blogs
Inheritance loans, which are sometimes called probate loans and inheritance funding, are loans that a loan provider makes to people who are scheduled to inherit money and other assets from a family member or friend. Probate often takes a long time, and many people need money for various purposes after the death of a loved one.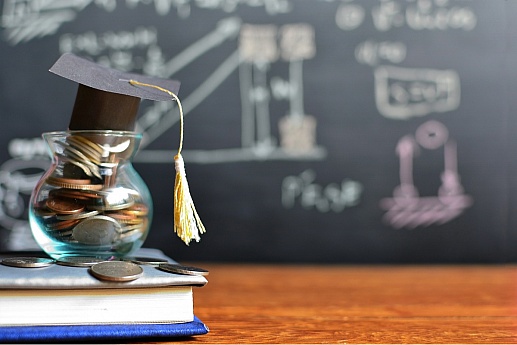 Coping with financial debts can be tough and stressful for students. If you want to get rid of the student loan debt, here's all you need to know.