Online Personal Loans for Fair Credit
Learn more about applying for a personal loan online and getting personal loans with fair credit. Once you are ready to request a personal loan, you can click the button at the top of the page.
If you are planning to apply for a personal loan or a different financial product, you have probably heard about credit scores. But what are they? Where do they come from? A number of factors make up a credit score, including:
Your payment history - Have you been making your monthly payments on time? This is important when it comes to maintaining a strong credit score.
Your debts - Do you have any debt, such as credit card debt or student debt that you have not paid off? Making regular payments will increase your credit score and improve your chances of qualifying for a small or personal loan.
Your credit history length - How long have you had your credit card? When did you open your account? The longer you have had an active credit card account, the higher your credit score is. The younger your card is, the lower your credit score will be.
The new credit you have applied for - Applying for a new credit card can lower your FICO score by a few points. Those points can jump back up if you are responsible and make your payments on time.
The types of credit you use – There are three types of credit: revolving credit accounts, installment accounts, and open accounts. They vary based on term length (fixed or indefinite), payment (fixed interest or variable interest), and monthly amount due (full balance or minimum). For a high credit score, it is a good idea to have a mix of these three types of credit.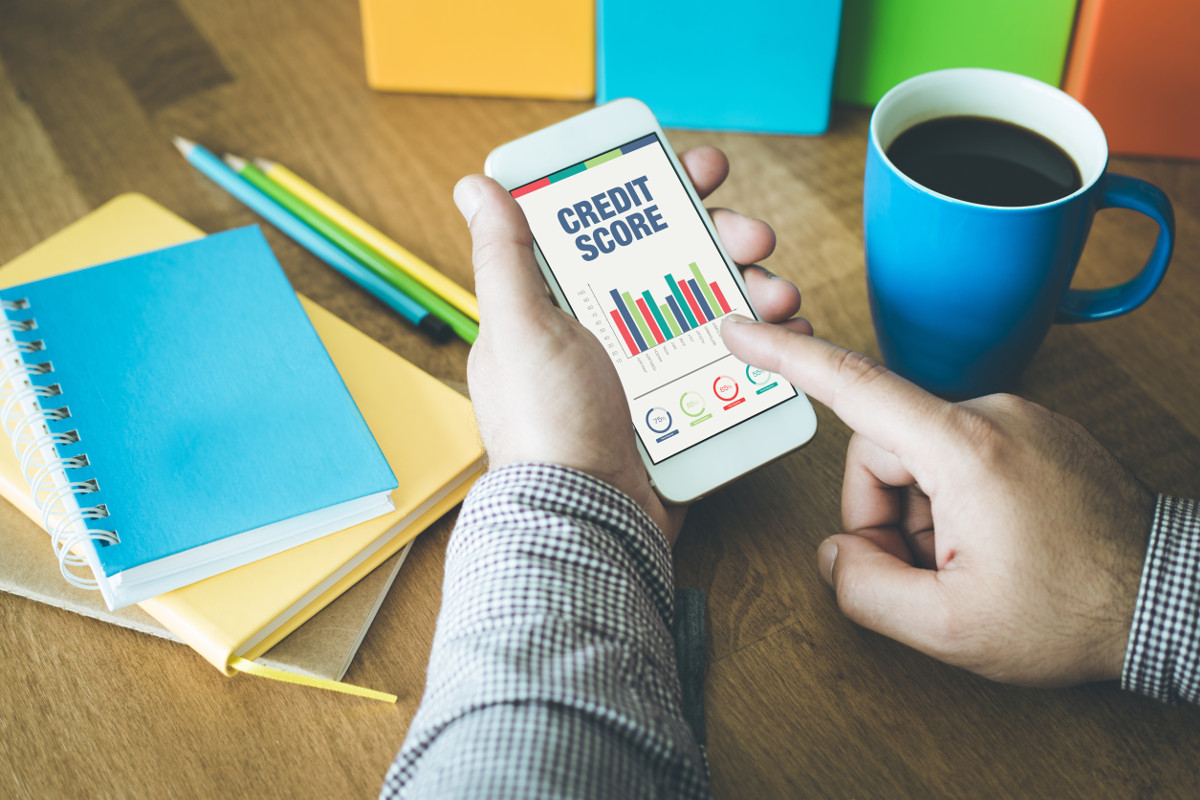 What is Fair Credit?
Lenders determine your ability to repay a debt in part by looking at your credit score. Conversely, the score also reflects the likelihood that you might default on a loan. With fair credit, you fall somewhere between "good" and "bad." In reference to FICO scores, fair credit is a rating in the low- to mid-600s, which is an average score (300 is the lowest while 850 is the highest).
Request a Loan Today*
*By filling out the form above, you will be routed to LoanStart.com's loan request form.
Having fair credit gives you fewer options for borrowing money, but that doesn't mean you have no options. You may still be able to take out a personal loan. The lender may also charge you an origination fee to process your loan. An origination fee is when the lender charges an added fee to process and pay out the loan. You also might be subject to higher interest rates and fees when you do borrow money. It is generally better to go with a loan that offers a fixed interest rate, so your payments don't change.
You will find an explanation of Experian credit ranges in the chart below:
FICO® Score Ranges:
| Credit Score | Rating | % of People | Impact |
| --- | --- | --- | --- |
| 300-579 | Very Poor | 16% | Credit-seekers with a very low score may be unable to find credit. |
| 580-669 | Fair | 17% | These subprime borrowers, as they are defined, will also have a difficult time finding credit options. |
| 670-739 | Good | 21% | Studies show that only 8% of those with "good" credit will default on their loan. Lenders may be more likely to work with these customers. |
| 740-799 | Very Good | 25% | Loan applicants who have better than good credit are even more likely to receive loans. |
| 800-850 | Exceptional | 21% | Lenders believe that applicants with excellent credit will not default. These consumers often receive the best loan rates. |
What does it mean to have a high credit score?
Having a minimum credit score of 750 usually means you have a high credit score. You may have far more options when it comes to taking out a loan. Online lenders and personal loan lenders are more likely to approve you for a loan application and give you better repayment terms. Some other benefits of having a high credit score are:
Having the option to take out various loans such as small loans, unsecured personal loans, secured personal loans, payday loans, and others.
A higher credit score means better loan terms and lower loan payments. If you receive a lower interest rate, then you may also have lower monthly payments.
Credit card offers will give you better credit card rewards and deals, such as a higher percentage of cashback, 0% interest rates, and higher credit limits.
A healthy credit score means a loan application for a home or apartment is more likely to be approved.
What Will Lower My Credit Score?
It is important to keep a minimum credit score above 750 if you want to have strong credit. More often than not, your credit score is affected by the following factors:
When you make late payments - Missing bills for loans, whether they be unsecured personal loans, secured personal loans, or other loans, will affect your score.
Poor payment history - The more payments you miss, the lower your credit score may be.
High credit utilization rate - How much money you owe compared to how much credit you have available.
Credit history - How long you've had credit, along with the various types of credit accounts you have.
Amount of debt - All of the debt you owe across all of your accounts.
Public records - If you have any civil judgments or bankruptcies, they could affect your score.
Credit inquiries - When you apply for credit, it may result in a slight reduction to your score.
Ways to Improve Your Credit Score
Improving your credit score requires a lot of effort and will not happen overnight. If you stay focused and take responsible steps, you may improve your credit over time.
What May Improve Your Credit Score
Here are a few tips to consider when trying to improve your credit score.
Borrow what you can afford: Taking out more can mean being unable to make payments on time, which can negatively impact your score. To strengthen your credit score, only borrow what you can afford, and be sure to make the minimum payments on time.
Set up direct debits: Setting up direct debits for your phone or credit card may be beneficial for your credit score, as companies typically view this as a positive sign.
Pay off whatever debt you can: If there is any debt you can pay off right now, do it. The fewer payments you have, the better.
Try to manage your older accounts well: The average age of your credit cards is a significant determining factor of your credit score. Make sure that your older debts are taken care of and that older accounts are managed properly.
Check your credit score regularly: It is important to stay up to date on your score to know where you stand and what you may need to address. Additionally, make sure everything reflected on your credit report is accurate. If you find something that needs to be corrected, contact the company or your bank immediately.
How Long Does It Take to Improve a Credit Score?
Unfortunately, bad credit cannot be fixed immediately. If you have several late payments or inquiries on your account, you will need to make your payments and slowly rebuild it again over time. A few factors that can negatively impact your credit score include:
Delinquencies, which remain on your credit report for seven years
Inquiries on your account remain on your credit report for two years
Public record items remain on your credit report for seven years; however, some bankruptcies may remain for about ten years
Before you begin to build your credit, you should understand what credit is and how it is used. Your credit score is calculated by credit bureaus such as TransUnion, Equifax, and Experian and contains information about your payment history, debt, and other financial data. This information determines your credit score. The higher your credit score, the more appealing you look to lenders and creditors.
Factors that impact your score include:
the age of your accounts
your payment history
new credit
Learning the basics about credit will prepare you for the future and prevent major financial mishaps.
Monitoring your credit score and making the correct changes to your spending habits may improve your credit over time and make you look more appealing to creditors and lenders.
What May Not Affect Your Credit Score
Here are some actions you can take that may not impact your credit score:
Previous members at your home address: It doesn't make a difference or change your credit score if you live at the same address as previous occupants with good or bad credit.
Friends and family that you live currently live with: Companies shouldn't consider who you are currently living with unless you are financially linked to them in some way.
Your distant credit history: Most information on your credit report is held for about six years, and companies choose to focus on more urgent and recent matters. Missing one bill twelve years ago will typically not have a significant impact on your score.
Checking your own credit score or credit report: Contrary to popular belief, you can check your credit score as often as you like, and it may not affect your credit rating.
How is Your Credit Score Calculated?
It is important to understand how companies assess your credit score. Because it determines many financial privileges in your life, having a poor credit score can limit you significantly. According to Experian, your score is calculated by "applying a mathematical algorithm to one of your three credit reports." This model takes your payment history, credit card payments, and revolving credit into account when calculating your score, as well as any other accounts you may have opened and how often you apply for credit.
Other Factors to Keep in Mind
You have more than one credit score: Lenders have different ways of calculating credit scores. They may consider different information and details when averaging your score. Some information might be positive to a lender and negative to another.
Pay your bills on time: Keep your debt low; the more payments you make on time, the better your score will look over time.
Increase credit for paying your utility bills on time: If you have been paying your utility and cell phone bills on time, you may be able to improve your credit score by counting those payments through a product called Experian Boost. It allows consumers to connect Experian to their bank accounts to identify payment history. After you have verified the information and added it to your credit file, Experian will pull up a credit report and score in real-time.
Do not close unused credit cards: Keeping unused credit cards open is a good way to increase your credit utilization ratio. On the other hand, owing the same amount of money but having fewer credit cards open may lower your credit score.
Credit Options for Those with Fair Credit
When you have a high credit score, lenders view you as less of a risk of not paying off a loan. The opposite true as well – banks and creditors see lower scores as a larger risk. Sometimes, it can be hard to get loans if you have fair credit, but it can be possible. For some personal loan offers that you may receive, the interest rates will be much higher than if you had excellent credit or even a good credit score.
Sample Interest Rates
Interest rates at LoanStart.com start at 4.84%. Applicants with fair or bad credit scores could receive an APR as high as 35.99%. The exact rate you receive will vary depending on the lender's calculation method. Also, the terms of the personal loan, the loan's fees, and renewal options can affect the APR.
Loan Products
With a fair credit score, a personal loan with a lower interest rate may be an option. However, some lenders may ask for collateral. If buying a car or making another large purchase, a larger down payment may be required. You may need to take out an auto loan for your car instead of using a personal loan. LoanStart works with a number of lenders and lender partners willing to work with those with fair credit.
Raising Your Credit Score
If you have a fair credit score but wish it was good, there are a few simple strategies that may boost it. These tips sometimes help consumers become more appealing to a lender. The factors that affect your credit score are the same ones you should focus on when trying to raise your credit score.
If you have trouble paying bills on time, make it your goal to pay all bills before they are due.
Pay off outstanding debts, especially credit cards. Once they are paid off, keep your debt low.
Even if you find yourself in need of cash, be particular when choosing credit cards or short-term loans.
Only apply for credit if you need it. When you apply for new credit, hard credit inquiries show up on your credit report and can lower your score.
If you find it difficult to do all the above on your own, credit counseling could be a good investment. Some businesses or non-profits may even offer free or low-cost credit counseling for people with fair credit.
Checking Your Credit Score
Every American is entitled to one free annual credit report from the three nationwide credit reporting agencies, which are Equifax, Experian, and TransUnion. Requesting these free reports is simple. Visit annualcreditreport.com, call 1-877-322-8228, or complete the Annual Credit Report Request Form to get your free annual reports as mandated by the FCRA (Fair Credit Reporting Act).
The reports contain details about a person's bill-paying habits, their area of residence, and if they have filed for bankruptcy or have been sued. Some people spread their free annual reports out over the course of the year. This way, they receive three separate reports annually.
Credit Monitoring Services
For $10 to $15 a month, a subscription-based credit monitoring service allows you to keep track of your credit score on an ongoing basis. These services monitor your score at one, two, or all three major credit agencies.
There are both advantages and disadvantages to using these services. One advantage is that you get regular updates on your credit score and activities. This lets you stay on top of your credit activities. You will also be notified of any suspected fraud or errors.
On the other hand, these services do have some disadvantages. Although they alert you to theft or fraud, they won't prevent them. If a person uses your name or SSN to open accounts, the credit monitoring service might notify you, but not until after some of the damage is done.
Another risk you should look out for is signing up with a credit monitoring service that charges too much. There are some companies out there that will charge you upwards of $40 a month to monitor your credit while not offering you any additional benefits compared to the companies charging a fraction of that price. Be wary of these businesses.
What are some credit monitoring services available to keep track of my credit score?
Maintaining an excellent credit score is very important if you are looking to take out a secured or unsecured loan. Numerous businesses and lenders rely on your credit score and history to determine if you qualify for a loan. By using a credit monitoring service, you can keep track of your score and credit report. You can even receive early warning letters of any changes to your credit and respond in time.
Credit monitoring allows you to see when there are cases of identity theft, which is a form of fraud frequently found in the United States. Protecting your credit from identity theft is vital to ensure that thieves do not spend your money and run up large bills in your name.
When looking for credit monitoring services, pay attention to the fees they tack on; some services might be free, and some may come at a cost. You should also pay special attention to the services and whether the service covers all three credit bureaus or just one.
The 7 Best Credit Monitoring Services of 2020
According to The Balance, these are the best credit monitoring services available in 2020:
Privacy Guard: Best Overall
Credit Karma: Best Free Credit Monitoring
Identity Guard: Most Security Features
Identity Guard: Most Versatile
Experian IdentityWorks: Best for Families
myFICO Ultimate 3B Credit Monitoring: Most Reliable Credit Score
TransUnion Credit Monitoring: Best Single Bureau Monitoring
Get Personal Loans for Fair credit
According to WalletHub, these are the best personal loans for 2020.
| Lender | APR | Loan Amount | Origination Fee | Score Required |
| --- | --- | --- | --- | --- |
| LendingPoint | 9.99% - 35.99% | $2,000 - $25,000 | 0% - 6% | 585 |
| Avant | 9.95% - 35.99% | $2,000 - $35,000 | Up to 4.75% | 600 |
| FreedomPlus | 5.99% - 29.99% | $7,500 - $40,000 | 0% - 5% | 620 |
| LendingClub | 6.95% - 35.89% | $1,000 - $40,000 | 1% - 6% | 600-640* |
| Prosper | 6.95% - 35.99% | $2,000 - $40,000 | 2.41% - 5% | 640 |
| Best Egg | 5.99% - 29.99% | $2,000 - $35,000 ($50,000 with mail offer) | 0.99% - 5.99% | 640* |
People with fair credit may also consider looking into a personal loan that accepts applicants with bad credit scores. The more options you have, the better your chances of loan approval.
How much does a personal loan cost?
The personal loan you receive has a lot to do with your credit score. If it is an excellent credit score, your chances of qualifying for a less expensive loan approval significantly increase. Borrowers with average or fair credit scores will most likely end up paying a higher rate –– somewhere around 20% or higher. The interest rate will also affect the monthly payments, as well as the term length of your loan.
How can you qualify for fair-credit loans?
There is no guaranteed process for finding a loan. However, adhering to the following tips may increase the likelihood of finding a loan for some consumers.
Pay attention to your credit score.
Even if lenders look at other determining factors on your loan application, your credit score is a big determinant of whether or not you will qualify for and receive a secured loan. It can also determine how long your loan term will be. Make sure your credit history is good by making regular payments toward your debts and other financial obligations.
Add a joint applicant or co-signer to your application.
If you cannot qualify for a fair credit loan by yourself, consider having a co-signer in your application. Online lenders and banks may offer joint and co-signed loans. Instead of a co-signer, you could put up your vehicle for collateral.
Look into credit unions or credit bureaus.
Credit unions often know their clients and their credit histories and might offer personal loans with lower interest rates and loan terms that are better suited for them — federal credit unions cap interest rates at 18%.
Pre-qualify with multiple lenders.
Many lenders will show you what the rates and terms look like prior to signing a secured or unsecured loan. They will generally pre-qualify you to see what you are eligible for. In this case, there will be a soft credit check, which won't affect your FICO score, and lets you compare terms and rates.
What is Debt Consolidation?
Debt consolidation means rolling multiple debts into a single payment plan. If your debt isn't too much and you have good credit, this may be a viable option for you. Generally speaking, debt consolidation will roll multiple debts into one single payment. It works best if your debt is not excessive, and you have a good score. It may be a good idea for you if you can get a lower interest rate; this will help you reduce your total debt and help you pay it off quicker. If you have a manageable amount of debt and want it all in one place to access easily, it is a good option.
If the following is true, then it may be time to consider debt consolidation:
When your total debt is not more than 40% of your gross salary
Your credit is strong enough to qualify you for a 0% credit card or a low-interest debt consolidation loan
Your cash flow will cover your payments toward your debt
You have a plan to prevent debt from collecting again
When you should not consider debt consolidation:
If you are overwhelmed by debt and cannot pay it off even with fewer payments.
If your debt is small and you can pay it off within a year, there is no need to consolidate it.
If the total amount of your debts is more than half of your income, then consolidation may not be your best bet.
Request a Loan Through LoanStart
Are you short on funds? Do you need cash? You can request a personal loan today, and we will do our best to connect you with an affiliate lender or lending partner. Our partners extend credit and make loans to many different types of borrowers with a range of credit scores. By using our free loan connection service, you can try to find a lender to deliver the cash that you need.
Find a Personal Loan for Your Credit Type
You may be connected with one of our lenders or lending partners.
Recent Blogs
Inheritance loans, which are sometimes called probate loans and inheritance funding, are loans that a loan provider makes to people who are scheduled to inherit money and other assets from a family member or friend. Probate often takes a long time, and many people need money for various purposes after the death of a loved one.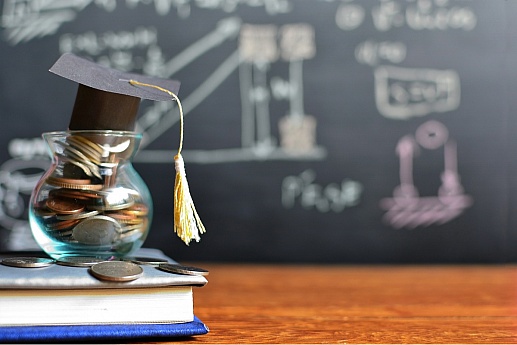 Coping with financial debts can be tough and stressful for students. If you want to get rid of the student loan debt, here's all you need to know.