Personal Installment Loans from Online Lenders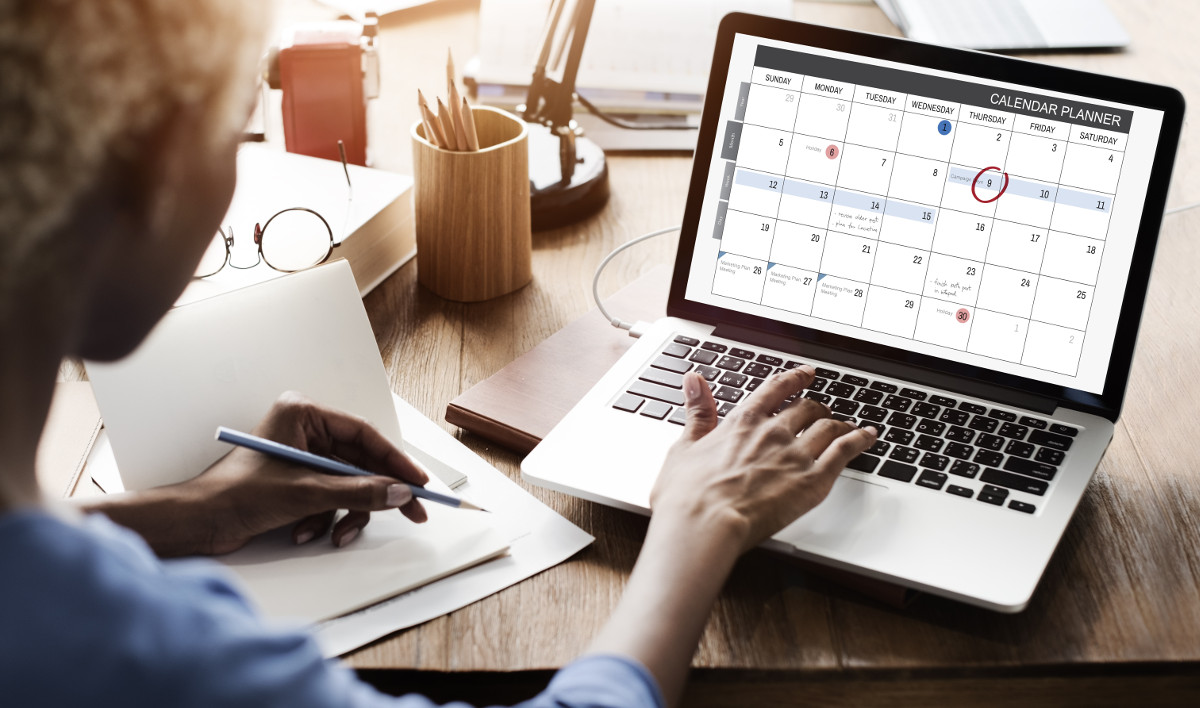 An installment loan is a financial product that is paid back through fixed payments that are due each month. A personal installment loan can provide discretionary funding that borrowers can use for a variety of reasons. The loan is based on the borrower's signature if it's an unsecured loan or on the collateral if it's a secured loan. Thousands of banks, credit unions, and private lenders offer personal loans online that include short term personal loans, long-term loans, and other similar options. Consumers use personal installment loans to cover medical expenses, weddings, home improvements, car repairs, family vacations, auto loans, and many other purposes.
The benefits of quick personal loans include a faster approval process and an easier application process. Lenders can obtain many loan verifications electronically, which simplifies things for applicants. Borrowers just need to provide proof of age, identity, address, Social Security registration, and employment details (or an alternative income source). An applicant may not need a bank account to qualify.
Request a Loan Today*
*By filling out the form above, you will be routed to LoanStart.com's loan request form.
The application only takes a few minutes in most cases, and the loan can be approved and disbursed as soon as the next business day.
What is a Personal Installment Loan?
A personal loan paid back over time is called an installment loan, and unsecured personal installment loans now rank among the most popular consumer loans. These loans include personal loans for an emergency, student loans, auto loans, boat loans, motorcycle loans, vacation loans, and credit-builder loans. Basically, these are all personal loans, but they're marketed for specific purposes to attract consumers who are considering those particular products or services.
Most installment loans have fixed payments for both secured and unsecured loans. That means that people who get wedding personal loans may receive a loan offer with fixed payments that won't change after the honeymoon. Installment loans tend to be stable over time. Defaulting on an installment loan could result in a big drop in credit score.
Personal Installment Loan Lenders
Borrowers can find installment personal loans from lending networks, peer-to-peer lenders, community lenders, and direct lenders. Some banks and credit unions offer personal loans, but borrowers need very good or excellent credit for approval. Those with good, fair, or poor credit can sometimes find a lender that will approve a quick loan, but those with lower scores will likely pay higher rates. Those with high credit scores can sometimes receive loan deals that compare favorably with bank interest rates, and the speed and convenience make applying for a loan from a direct lender simple and stress-free.
In some cases, the benefits of getting a personal installment loan from a private online lender include:
Faster processing of loan applications
Wider range of loan types and interest rates
No application or third-party fees
Simplified application process
No collateral required
Competitive interest rates
Flexibility to consider unusual financial situations, such as self-employment, no bank account, or no income
No hidden fees
Benefits vary by lender.
Personal Installment Loan Rates
The average rate of personal installment loans varies because states have the power to regulate loans. Nationwide, installment loans range from 5.95 percent to 35.99 percent annual interest rates. A higher interest rate usually means higher monthly payments. All loans depend on three major factors: interest rate, repayment period, and monthly payment. Borrowers need to know only two of those factors to calculate the third. Personal loan apps can make the calculations, which can get complex when it's necessary to calculate compound interest.
Personal Installment Loans for a Poor Credit
The first step for borrowers with poor credit is to check their credit scores from the three major credit bureaus: TransUnion, Equifax, and Experian. It's highly possible that inaccuracies exist, such as reports that should have expired or false reports caused by identity theft. There could also be clerical errors and misunderstandings in the credit reports.
Even if a borrower has a few problems or a low score, he or she can sometimes find an installment loan by paying a higher rate of interest.
Creating a Budget to Manage an Installment Loan
The financial experts tend to agree on one issue related to lending: Borrowers should create a budget to manage their installment loans. Some loans have longer repayment periods, and even minor changes in income and expenses can render installment loan payments unaffordable over time. Budgeting is the process of managing money by listing all income and expenses and allocating enough money to cover each area. Unexpected expenses are generally covered by a savings account dedicated to that purpose.
It is recommended that borrowers remember to record all expenses, such as taxes, and prorate the annual costs over the number of pay periods in a year. It's also important to include paycheck withholding for insurance, savings plans, IRAs, etc. Budget-makers should keep track of every expense – including money spent on coffee and snacks and used as pocket money by each member of the family.
Creating and following a budget is the best way for borrowers to improve their credit scores. The budgeting process forces people to keep track of when the bills are due so that they don't miss payments. Creating an emergency savings fund helps families deal with unexpected expenses. It recommends the following budgeting practices:
Routinely overestimate expenses to be on the safe side.
Involve all family members in the budget process.
Build an emergency fund to pay unexpected expenses.
Underestimate income by minimizing overtime, anticipated pay raises, etc.
Periodically update the budget based on rising prices, new expenses, changes to income, etc.
Personal Loans for the Widest Range of Consumers
Direct lenders may offer more options for borrowers than traditional lenders. These sometimes include no bank account personal loans and loans for the self-employed. Many people receive entitlements, such as Social Security, disability, welfare, VA benefits, and other automated payments. Some people receive alimony, child support, structured disbursements from trust funds, royalties for intellectual property, and unpredictable self-employment income. Many people don't need to maintain a bank account because of debit cards and advanced electronic-transfer technology.
Some consumers – especially those with bad credit – are denied a bank savings or checking account. Some people don't trust banks after the 2008 financial crisis, and others don't want to pay the required fees or maintain the required minimum balance. Fortunately, online lenders are willing to approve loans for those without a bank account.
The same applies to people who are self-employed. These jobs are often conducted from home and involve occasional consultations or performing services as an independent contractor. Self-employment also includes part-time work in a variety of fields. If a person can prove that he or she will receive a certain amount of money over time, he or she might be approved for an installment loan. Verifications include bank records, tax files, records of seasonal increases in business, and contractual agreements for certain payments.
At this point, it bears mentioning that many lenders have advertised no credit check personal loans, but these lenders always end up running a credit check anyway. Those with bad credit may still be able to find a loan, but it is important to know that most lending institutions will check an applicant's credit score even if they suggest otherwise.
What Are the Best Practices for Borrowing Online
Borrowers can sometimes increase the likelihood of loan approval by gathering all the necessary information and income verifications before applying. Usually, that just means supplying basic information about identity, employer, address, income, and indebtedness. Some lenders will want to know how many dependents the borrower has and further information about living expenses.
Borrowers with special circumstances, such as no bank account, no regular income, or bad credit might need to gather alternative information or apply for a different financial product. Before receiving a loan, prepare a budget, check the policies of different lenders, compare interest rates, and choose a loan with affordable payments. That's the best recipe for success in using a personal installment loan.
Recent Blogs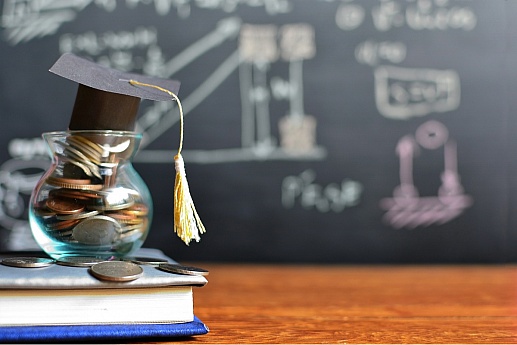 If you've applied for personal loans for students, it's a must to get acquainted with the options for student debt forgiveness.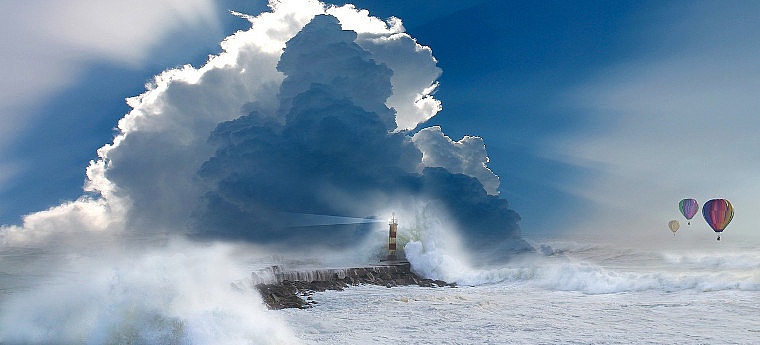 If you are considering getting a loan or a new line of credit, but have a low credit score, you might be able to improve it. In this article are some of the latest tips to boost your credit score in 2020.