What Are Good Choices for Long-Term Personal Loans?
Most people today have debts, obligations, and opportunities that can be managed more efficiently with long-term personal loans. Unlike short-term loans, these loans can be used to consolidate other small loans and credit card balances, fund business initiatives, and provide a cushion for people who relocate or change their jobs.
There are many direct lender personal loans available online from private companies. Loans are available for people with good or bad credit at different interest rates. The lender options may include lending networks, banks, and credit unions, but direct lenders have quickly embraced e-lending with an astonishing number of specialized loan products that sometimes compete favorably with bank loan interest rates.
The Benefits Long-Term Loans
The benefits of internet-based loans from private companies may include:
Payback periods that range from one year up to seven years
Availability of larger personal loans for big projects, such as home remodeling, paying for college, starting a business, or buying a car
Paying for elective medical procedures, such as breast augmentation, facial contouring, and rhinoplasty
One of the most understandable and smartest reasons to get a long-term personal installment loan is when a borrower needs a large sum of money but wants small, affordable payments. For example, remodeling one's kitchen can cost between $12,565 and $34,978.
Request a Loan Today*
*By filling out the form above, you will be routed to LoanStart.com's loan request form.
Types of Personal Loans with Long Repayment Terms
The internet and mobile phones are all borrowers need to search for personal loans. Choosing the right type of loan depends on the borrower's credit rating and the amount of money needed. The types of leaders that offer long repayment terms on personal loans include:
Private Online Lenders
These lenders include lending networks, peer-to-peer lenders, and direct lenders. They offer all types of loans for personal use, and their approval rates are usually high. Decisions are made quickly, and borrowers often receive their loans on the next business day.
Banks
Many banks don't offer personal loans. Those that do usually approve only people with good or excellent FICO credit scores. On the positive side, banks charge the lowest interest rates for long-term loans, which lowers monthly payments substantially. That's why borrowers should check with banks first, but it's a good idea to ask to be prequalified for a loan. This strategy prevents borrowers from receiving too many reports of "hard" inquiries in their credit files, which can lower credit scores.
Credit Unions
Credit unions also rank as good first choices for getting loans. They are known to have low-interest rates and often accept applications from people looking for personal loans online and even 15-year home improvement loans. However, any application to a credit union for a loan usually generates a hard inquiry, and multiple inquiries damage a borrower's credit score.
Managing the Risks of Long Term Loans
Long-term loans come with some degree of risk similar to that of buying a home or car. The longer that it takes to repay a loan, the greater the risk that a borrower's financial situation will change in a way that prevents repaying the loan. Private lenders often charge higher interest rates for long-term loans because of the risk of default.
Borrowers might be forced to make trade-offs over the course of the loan to keep their personal finances liquid. During the life of the loan, borrowers may pay more in interest than they would for a short-term personal loan for the same amount.
Consumers should plan their finances carefully before taking out any loan, especially one that will take years to repay. It's very important to determine if the payments are affordable and sustainable over the life of the loan. Generally, consumers make more as they work longer because of pay raises, advancement, and inflation, but that's not always the case.
Long-Term Personal Loans for Bad Credit
Getting a long-term loan with bad credit may be possible in today's competitive lending market, but bad credit borrowers should exercise even more care in researching loans and planning a budget. While not the primary reason for getting a loan, it is nice to know that some personal loans may improve a borrower's credit profile. For example, personal loans for excellent credit could be a result of a higher credit score once borrowers paid off their credit cards on time.
Typically, long-term loans for those with bad credit result in some of the highest rates because there is a double risk to lenders. After paying off credit cards and other debts, a borrower may receive a bump in his or her credit score. That means the borrower may be able to refinance or get a consolidation loan at a lower interest rate.
Bad credit loans don't have to be used to improve credit. They can be used for a vacation for a recent retiree or buying a boat or car, just to name a couple of examples. Personal loans with longer repayment terms benefit all kinds of borrowers who would have trouble getting approved at banks or credit unions. The important thing is to shop for a reputable lender who offers long-term loans for bad credit with no upfront fees.
Unemployed People May Get a Personal Loan
Some lenders offer personal loans for unemployed borrowers. These consumers include:
People moving to new locations
Those who want a career change
People taking classes, training programs or certification courses to advance their careers
People on fixed incomes, such as those receiving welfare, alimony, child support, or government benefits
People who earn alternative incomes from investments, writing jobs, web design work, or benefit payments
Unemployed people often have sources of income that can cover loan payments while they wait on contractual payments, benefits, or support.
No Regular Income Loans
Many lenders approve applications for borrowers without a regular or verifiable source of income. Personal loans for no income are possible because many people work in contractual jobs where income is irregular. Others have alternative sources of money, such as fixed payments, investment income, book royalties, and irregular self-employment income.
Loans for Business Funding
Personal loans for business funding are becoming more popular because they don't always require preparing a detailed business plan in a professional format. The number of people who work at home includes 4.3 million workers. Many of these are consultants and independent contractors, and their incomes are irregular.
Proof of regular deposits to bank accounts may help qualify self-employed people to get approved for a long-term personal loan for use in business. People with established businesses may be able to use copies of their tax returns
The Process of Applying for Long-Term Personal Loans Online
Online lenders sometimes approve loans quickly when borrowers have all their verifications in order. Borrowers with good credit may get low-interest, long-term personal loans, and even long-term personal loans for unemployed people might be available.
The best strategy for getting a loan involves doing some research. Remember that long term loans will be an ongoing obligation, possibly for many years. That's why borrowers should shop around for the best interest rates and explore alternatives to loans such as crowdfunding and community assistance programs. If committing to a long-term loan seems to be the only workable solution, take a look at the family budget to make sure the payments are affordable.
Be sure to budget for expenses that might occur during the loan repayment period. These might include college tuition, a balloon mortgage payment, necessary home upkeep, and replacing a car, HVAC system, or household furniture and appliances.
Budgeting apps can help people save money, track their spending, and develop realistic budgets that they can follow. It's also a good idea to download a personal loan app that helps borrowers calculate monthly payments, total interest and repayment periods.
Plugging in any two of the numbers of monthly payments, interest rates, and repayment periods will automate the calculation of the third. That's extremely useful when comparing loans.
Researching and planning are major steps that increase a borrower's knowledge. Armed with credit score and credit history information, anyone can learn how to choose a loan wisely.
Recent Blogs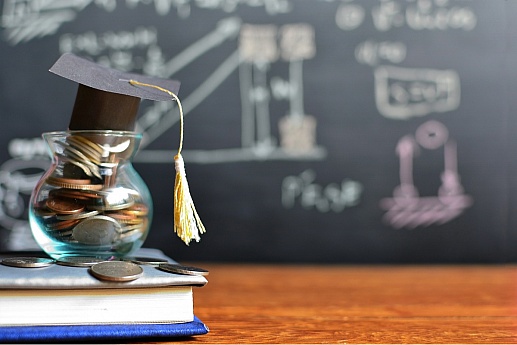 Coping with financial debts can be tough and stressful for students. If you want to get rid of the student loan debt, here's all you need to know.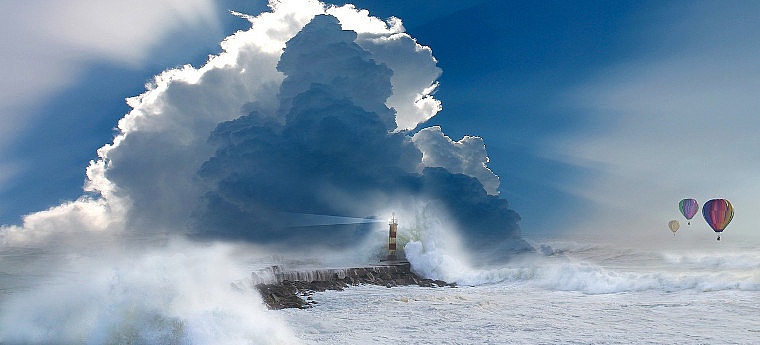 If you are considering getting a loan or a new line of credit, but have a low credit score, you might be able to improve it. In this article are some of the latest tips to boost your credit score in 2020.