Find Personal Loans for Your Medical Bills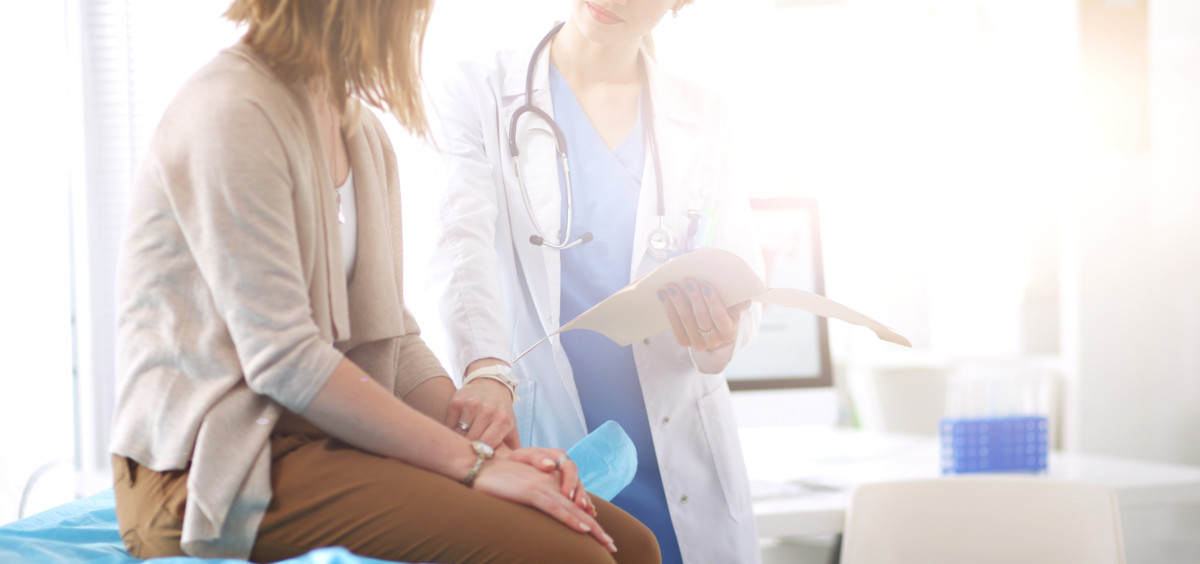 The high costs of medical bills have become a serious deterrent to getting recommended care. Many are willing to risk not having health insurance, but few people are willing to risk economizing on health when it involves children. Personal loans for medical bills can help people with routine medical expenses, medical emergencies, over-the-counter medicine, and optional treatments. Long-term personal loans can cover expenses and might cost less than putting medical expenses on a high-interest credit card.
Medical expenses rank as one of the top three causes of debt, according to the Federal Trade Commission. Unexpected medical expenses can leave anyone in the lurch, but fortunately, thousands of private lenders now offer personal loans online with easy application processes, fast approvals, and multiple loan options.
According to the FTC article, the best strategies for coping with debt are creating a budget, contacting creditors, dealing directly with debt collectors, and managing loans proactively. Personal loans can certainly be a big part of any strategy to cover medical expenses. It's also important to set aside money in a savings account to handle medical emergencies.
Request a Loan Today*
*By filling out the form above, you will be routed to LoanStart.com's loan request form.
How to Choose the Best Options for Paying Medical Expenses
The best option for getting a medical loan is working with a bank or credit union and receiving a secured loan with a low-interest rate. However, the vast majority of consumers without large incomes and savings accounts seldom qualify for these options. That's why direct online lenders are an attractive alternative for most people.
Borrowers should carefully assess their ability to make the loan payments comfortably. Remember that prices and costs rise regularly, and everyone needs a little money occasionally. Choosing the right loan and lender is important to a family's security, so borrowers should consider these factors:
The APR of a loan offer is crucial. The annual percentage rate includes all fees and interest charges, but consumers need good credit to get the lowest APRs.
APRs can be fixed or variable. Fixed loans stay the same, but variable-rate loans can change throughout the repayment period.
It's important to create a budget to support making the payments. The faster a borrower pays off a loan, the less total interest he or she will pay, but the payments will be higher.
Some loans carry origination fees - usually between one and six percent of the loan. These may be deducted from the amount a borrower receives.
How to Pay off Medical Bills?
Medical bills can generate stress, and many consumers face the dual problem of new medical bills and existing medical debts. Medical expenses survive a person even after death because special laws allow hospitals to recover money from a deceased person's estate. Paying off medical bills can protect a borrower's family.
Existing medical debts and new bills can be consolidated into one monthly installment payments spread over several years. That makes the expense more manageable, and the borrower doesn't have to worry that the past-due medical bill will negatively impact his or her credit score.
The APR on small personal loans for medical expenses depends in part on the borrower's credit score, borrowing history, and choice of lender. Banks and credit unions offer the lowest interest rates on personal loans – if they offer them at all – but borrowers need very good or excellent credit to qualify for these loans.
Private lenders offer a range of loans and interest rates, but even the highest rates might be cheaper than the high rates, late fees, and penalties of medical providers. If a borrower can't get approved for a personal loan, a secured loan might be the best option.
Types of Medical Expenses That May Require You to Take Out a Loan Take Out a Loan
There are many types of medical expenses besides doctor-recommended procedures, assistive devices, and medications. These include over-the-counter medicines, palliative care, special transportation, and care that's not covered by medical insurance.
Personal loans for medical expenses include secured and unsecured loans. Secured loans are those backed by some kind of collateral. Collateral is personal property that lenders can use to recover the loan principal and interest if the borrower defaults.
The most common form of collateral is home equity, but borrowers run the risk of losing their homes if they can't afford the payments. That's why it's important to work out a budget for any type of loan. One method of securing a home equity loan is to arrange a personal line of credit.
Another good option for using a secured loan for medical expenses is taking out a 401(k) loan. The IRS allows people to borrow up to $10,000 or 50 percent of the amount vested from a 401(k) plan up to a maximum of $50,000. However, these borrowers could face a large tax bill and reduced retirement funds.
What if You to Do if You Get Rejected from Personal Loans for Medical Emergency?
Medical emergencies may require families who are uninsured or underinsured to pay money they do not have. Co-pays, deductibles, logistical arrangements, and medications can cost as much as the medical bills, even for families with insurance. Personal loans for bad credit serve an important role for many families who live paycheck-to-paycheck.
The cost of hospital stays in the United States totals 32.4 percent of all medical expenses, according to the CDC. The average cost of a hospital stay is over $2,000 per day, and the co-pays for emergency services run between $50 and $100. It's little wonder that some families end up with unpaid medical bills that damage their credit. Fortunately, the large number of private and direct lenders available online makes it possible for some of those with bad credit to receive a personal loan.
Although it's true that people with bad credit may only qualify for loans with high-interest rates, the alternative can be worse. Failure to treat a medical condition can have devastating effects on long-term health, and not paying medical bills can result in late fees, penalties, and increased interest rates. The unpaid balance can further damage the borrower's credit score.
If a borrower can't receive a secured or unsecured loan, the following options can be explored:
Finance medical expenses using a credit card, which allows the borrower to spread out payments over time.
Request a payment plan from the medical provider.
Explore options for government funding, such as Medicare and Medicaid.
Apply for a medical credit card or a zero-percent interest introductory offer for a standard credit card.
Ask if a hardship discount if available.
Check with logical charities, churches, and community service organizations for charitable programs.
Try to borrow money from friends, family members, or an employer.
The best policy is to address any credit problems proactively by rebuilding a good credit record, according to Consumer.ftc.gov. Preparedness includes opening a savings account for emergency expenses, uploading important documents to the cloud, documenting home inventory, and keeping copies of important financial and health information – such as passports and medical, prescription, and vaccination records – in a fireproof lockbox and on a portable USB drive.
What Medical Expenses Does Personal Loan Cover?
Personal loans for medical care can fund a range of procedures that include surgery, elective procedures, prescriptions, fertility treatments, hysterectomies, routine medical exams, prescription glasses, hearing aids, and mobility-assistance devices like wheelchairs and walkers. If borrowers need emergency personal loans, there are many online offers from which to choose.
Some lenders will approve personal loans for medical care quickly, and the borrower can receive the funds as soon as the following business day. Personal loans might be cheaper in some cases than medical provider finance charges and many credit cards.
Special Cases that Affect Borrowing
Even borrowers with special needs may receive personal loans for paying medical costs. For example, borrowers can get personal loans with no proof of income. Many people receive alternative sources of money, and these can be used to qualify for a personal loan. Some of these alternate sources of income include:
Regular payments, including Social Security, disability, VA benefits, welfare, etc.
Royalties from an artistic property, such as books, published art, songs, recordings, videos, etc.
Trust fund payments
Income from investments
Alimony, child support, and structured payments
Borrowers don't even need a bank account because loan funds can be loaded onto a debit card. In fact, many people receive entitlements on debit cards.
More and more people work at home using digital technology. These small businesses often consist of independent contractors, local subcontractors, consultants, and providers of neighborhood services like landscaping and gardening. These entrepreneurs can get a self-employed personal loan even without a regular paycheck.
The self-employed may need to prove their income sources with bank records of deposits, tax forms, or copies of contractual agreements.
Recent Blogs
Inheritance loans, which are sometimes called probate loans and inheritance funding, are loans that a loan provider makes to people who are scheduled to inherit money and other assets from a family member or friend. Probate often takes a long time, and many people need money for various purposes after the death of a loved one.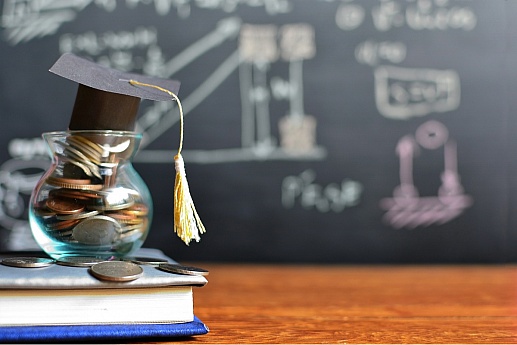 Coping with financial debts can be tough and stressful for students. If you want to get rid of the student loan debt, here's all you need to know.