Request Personal Loans with No Bank Account
Getting personal loans with no bank account is not only possible but also fairly common. Access to safe and secure debit cards make it possible to live without bank accounts and fees, and many lenders recognize the situation and extend credit for personal loans with no bank account for those who qualify.
Is it Possible to Get a Personal Loan with No Bank Account
Bank accounts have become unnecessary for many people with automated debit card payments and third-party payers like PayPal. People with bad credit no longer have to shop around for a bank account. Borrowers may get small personal loans online without a bank account, provided they have an alternate method of receiving money. There are thousands of lenders online who will approve these loans as long as the borrower meets certain requirements. These may include (but are not limited to):
Regular source of income: If you receive disability compensation, trust fund payments, Social Security, alimony, child support, pension funds, or government annuities.
The borrower's credit history: Lenders want to know whether a borrower pays his or her financial obligations on time.
Credit score: The borrower's credit score might not disqualify him or her for a loan, but lower scores usually result in higher interest rates.
Debt-to-income ratio: Any borrower – regardless of income, employment status, or bank account – must receive a credit check from each potential lender to assess his or her ability to repay the loan. The debt-to-income ratio is the standard by which lenders analyze an application.
It's critical to do a self-assessment to determine if the loan payments are affordable. Some debts and obligations do not appear on credit reports, but these expenses could affect an applicant's ability to repay a loan.
Request a Loan Today*
*By filling out the form above, you will be routed to LoanStart.com's loan request form.
Getting a personal loan can often result in ways to manage financial emergencies or help people swing a big purchase, such as buying a vehicle, financing a business, paying for a vacation, or remodeling the home. Those without a bank account are no longer automatically considered as marginal people and bad credit risks. Even people who have had some problems with bad credit may qualify if they meet the lender's requirements.
There are many types of personal loans for which a borrower might qualify, so it's important to shop for a loan to find the best deal or a lender that will likely approve someone with bad credit.
Is it Possible to Get a Personal Loan with No Bank Account
Banks usually don't look favorably on a borrower without a bank account, but private lenders actively look for applicants who don't qualify for bank loans. Traditional lenders don't always offer emergency personal loans online because they normally have stricter lending standards.
They also want to review each borrower's banking history to see where his or her money goes. Applying for a loan without a bank account throws a monkey wrench into the gears of the approval process.
Private lenders include a variety of lenders, such as lending networks, direct lenders, and community-based lenders that often approve loans for people without bank accounts. These loans, include:
Dealership car financing
Personal loans
Special personal loans marketed for a specific purpose, such as home improvement, car loans or vacation loans
There are many technology-assisted ways to send and receive money without a bank account. Although a bank account makes things easier for most people, many reasons for not maintaining a bank account exist. These include:
Banking fees
The temptation to write checks for amounts not currently in the bank
Bank and creditor garnishments of funds in the bank
Being blacklisted for an account
Distrust of banks
Lack of resources to maintain a bank account
Fees for not maintaining a certain amount in the account
More than 17 million Americans don't have bank accounts. Another 51 million people are underbanked, and they use alternative services to send and receive money. Private lenders are more willing to consider alternative sources of income. Some of these include:
Alternative sources of income: If a borrower has an alternate source of income, he or she can be approved. Examples include alimony, welfare payments, Social Security, VA benefits, and irregular payments earned by self-employment.
Independent contractor payments: Many people work as independent contractors in sales, consulting, subcontracting, etc. These people usually receive payments when the job is finished instead of regular times.
Automatic payments: Some people receive trust fund payments, retirement account distributions, capital gains from investments, royalties, and other payments.
Cosigner: Those who don't qualify for a loan can often get approved with a cosigner or joint applicant.
A joint applicant has an interest in the loan and an ownership stake while a cosigner merely guarantees the loan in the event that the borrower doesn't make the payments. Those who don't qualify for an unsecured personal loan might consider a secured loan using items of value as collateral. These include loans based on car titles, earning a regular paycheck, home equity, and other valuable property, such as boats, business equipment, antiques, art, jewelry, etc.
Personal loans no bank account might seem impossible to those relying on fixed incomes, but even personal loans no income have become common because many lenders realize the value of offering loans to responsible people with non-traditional finances.
What Documents are Needed to Apply for a Personal Loan no Bank Account Required?
Finding personal loans with no bank account might require some research to receive affordable payments. The interest rates for these loans are higher than loans for applicants with steady jobs, fair-to-good-credit, and bank accounts with extensive records of deposits and payments. Although no credit check personal loans are never possible, private lenders may consider each applicant holistically.
When deciding to apply for a personal loan, the borrower should gather these verifications:
Proof of identity, address, and U.S. residency
Social Security number
All sources of income, including regular payments of any type and expected income from self-employment
Collateral information if the borrower wants to apply for a secured loan, such as a car title with no liens
Information about a joint applicant or cosigner
It's important to research potential lenders to find lenders that are willing to approve personal loans for people with unusual circumstances, such as no bank account, no job, or irregular income. It's also a good time to create a budget to make sure that the loan payments don't become an impossible burden.
Unaffordable loans rank as the top reason that people get into financial trouble. Borrowers can learn more about budgeting and comparing loan offers by using a personal loan and budgeting apps, many of which are free online.
Another useful strategy when looking for an online personal loan is to request preapproval. Loan applications result in a hard inquiry that is posted to the borrower's credit record. Making too many inquiries – which is easy to do when comparing loan offers – could result in a drop in credit score. Asking for pre-approval only counts as a soft inquiry, which usually does not affect credit scores.
Recent Blogs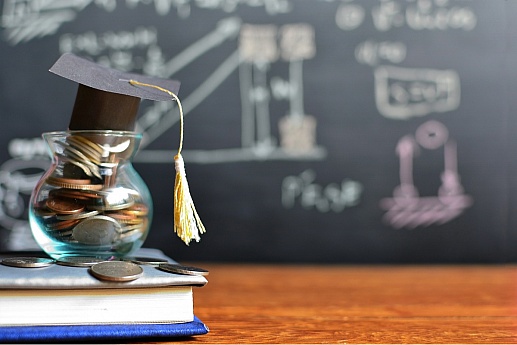 Coping with financial debts can be tough and stressful for students. If you want to get rid of the student loan debt, here's all you need to know.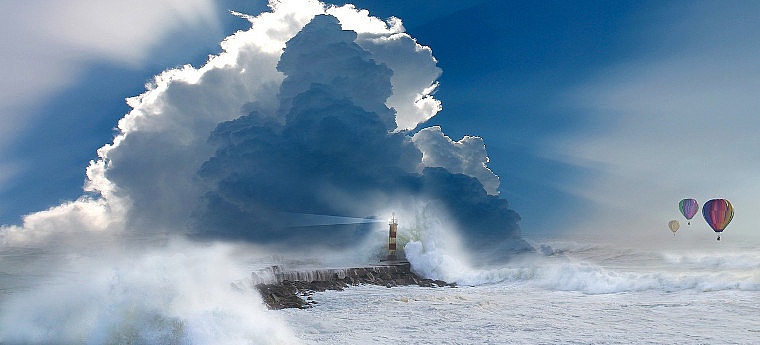 If you are considering getting a loan or a new line of credit, but have a low credit score, you might be able to improve it. In this article are some of the latest tips to boost your credit score in 2020.