Compare and Personal Loans While Self-Employed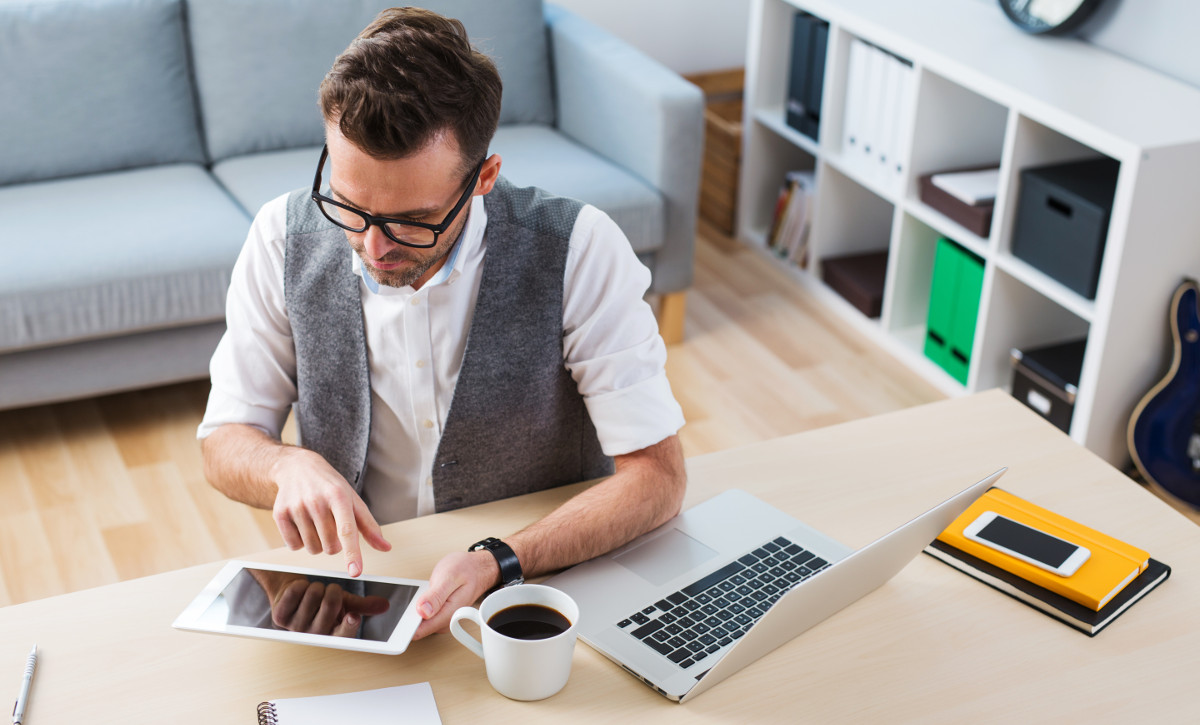 More and more direct lenders offer some type of personal loan for the self-employed. According to the Bureau of Labor Statistics, more people work from home than ever. About 24 percent of the workforce now work from home at least some of the time.
Business loans can be difficult to get, and attracting investors raises even more challenges. Common preparations for getting unsecured personal loans include:
Creating a comprehensive business plan
Assessing the business's strengths, weaknesses, opportunities, and threats
Preparing an operating budget and pinpointing a break-even date
Copying and transmitting business records, bank account information, and back tax returns
That's why so many self-employed people prefer to fund their businesses with personal loans from direct lenders. There are many types of loans from which to choose and thousands of different lenders. Entrepreneurs may get approved for small personal loans online quickly and confidently in just one or two days, and the money lands in the borrower's bank account or on a debit card in as soon as one business day.
Request a Loan Today*
*By filling out the form above, you will be routed to LoanStart.com's loan request form.
What do borrowers need to apply for a personal loan for the self-employed? The most important information borrowers need is proof of income. Banks and credit unions require a long business history and bank account records to verify income, but private lenders can act more flexibly.
The documentation needed for self-employed personal loans varies based on each borrower's circumstances. Some people work as independent contractors, and their income depends on the completion of a contract. Some work in sales jobs and the season determines the level of sales success. Possible verifications might include:
Bank account records that show a history of business deposits
Copies of work contracts
Tax returns from previous years including Schedule SE and Schedule C
Copies of Form 1099-MISC proving miscellaneous income
Proof of freelance income, such as consulting work, writing, editing, web design, etc.
Copies of royalty contracts for authors, musicians, artists, actors, etc.
Link to a functional company website
Most lenders require a minimum of two years of tax and bank records to establish a consistent level of self-employed income. However, borrowers can compare the approval criteria from multiple direct lenders and try to find a company willing to approve a loan with less business history. Some lenders even approve loans for self-employed immigrants with current visas.
Banks and traditional lenders follow a highly skeptical approval procedure. A borrower's bank records might record $100,000 a year in deposits, but the bank digs into records that show business expenses of $90,000. That only leaves an income of $10,000. Even if the borrower planned to use the loan for supplies usually paid by the $90,000, banks don't always see things that way.
Private lenders remain open to alternative sources of income and reasonable explanations for using part of gross sales as the basis for some kinds of loans.
Business loan interest rates depend partly on the borrower's credit score and borrowing history, but personal loans for self-employed people tend to run higher than those for salaried workers.
One solution to reduce the borrower's interest rate is to get someone with a traditional job and a good credit score to cosign for the loan. When a cosigner with good credit guarantees repayment of a personal loan, the interest rate drops. Another option involves applying for joint personal loans online with a spouse, business partner, friend, or family member.
Joint applications enjoy higher approval rates and often qualify for better interest rates. Lenders that accept joint applications may accept applications with two or more applicants. Each applicant shares ownership and responsibility for the loan, and each bears liability for the entire debt.
Applicants for self-employment personal loans can increase their chances of approval by gathering all the necessary paperwork and income verifications before applying for a loan. Good records and strong documentation will always work to a borrower's advantage. Another important consideration for self-employed people is understanding the difference between gross and net income. Lenders may not make loans based solely on gross income
Getting personal loans with no income depends on providing proof of income from alternative sources. For example, a landscape company might suffer from a cash flow problem in the middle of winter. However, banking records show that the company receives a big infusion of cash in the spring when people order gardening services.
A writer might be going through the dreaded writer's block or be working on an extensive work that won't be finished anytime soon. If the writer has books still in print, however, he or she might receive regular royalty payments that can be used as a source of income for a personal loan.
Some lenders will approve loan applications for owners who can demonstrate earnings for only a few months or those who have bad credit. If a self-employed person is unable to get approved for a personal loan for bad credit, alternative funding options include:
Factoring, or selling accounts receivable to a factoring company
Trying to get a loan from family or friends
Investigating a secured loan using home equity or other collateral
Going the traditional route and preparing a business plan to attract an investor
Pawning valuables to cover a temporary cash shortage
Investigating grants, peer-to-peer lenders, and community-based lending program
Can the Self-Employed Get a Personal Loan Without a Credit Check?
Loan decisions will always be at least partly based on the applicant's credit score and payment history. However, lenders can still apply their own rules about whom they approve for a loan. Many lenders accept people with bad credit, poor credit, and no credit. Alternative lenders enjoy the ability to approve whom they wish regardless of credit score.
The self-employed often don't have a regular income, so lenders may assess their ability to repay a loan based on net income sufficient to support loan payments. This often requires pulling reports from alternative places. Some lenders only offer shorter loans for self-employed applicants.
More and more people work in home-based businesses or as telecommuting independent contractors. Many start a side business in their spare time, and income from these businesses can improve a borrower's debt-to-income ratio if he or she can prove regular income.
Getting a personal loan for self-employed people can make the difference between remaining an independent business owner or working for someone else. Self-employed people face delays in funding, seasonal slowdowns, financial disputes, and unexpected business opportunities. Loans can cover temporary cash shortages or allow people to make the most of time-sensitive business opportunities.
Self-employment has always been an option for improving a person's financial condition, according to dol.gov. Aspiring and current entrepreneurs can find valuable information about starting a business at these government sites:
Small Business Administration
Entrepreneurship Resources
SCORE Business Mentors
Self-Employment: What to Know to Be Your Own Boss
The first step self-employed people need to take is determining whether they can afford a loan. If the answer is yes, borrowers should begin collecting and organizing their documents for an easier application process. Then comes the meat of the process – finding an affordable loan from a reputable lender.
Knowing all the options for business financing and personal loans for good credit and fair credit help borrowers make savvy business decisions. It's always important to consider how much interest a loan will cost, but in business, it's also important to capitalize on opportunities.
Recent Blogs
Inheritance loans, which are sometimes called probate loans and inheritance funding, are loans that a loan provider makes to people who are scheduled to inherit money and other assets from a family member or friend. Probate often takes a long time, and many people need money for various purposes after the death of a loved one.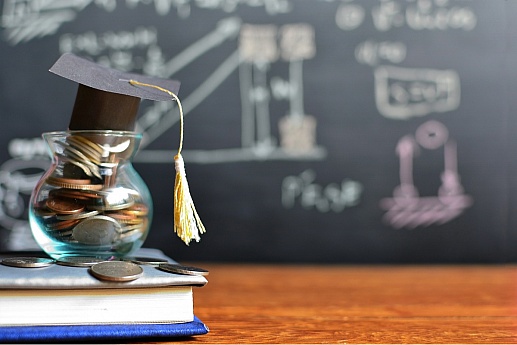 Coping with financial debts can be tough and stressful for students. If you want to get rid of the student loan debt, here's all you need to know.