What you Need to Know About Short-Term Personal Loans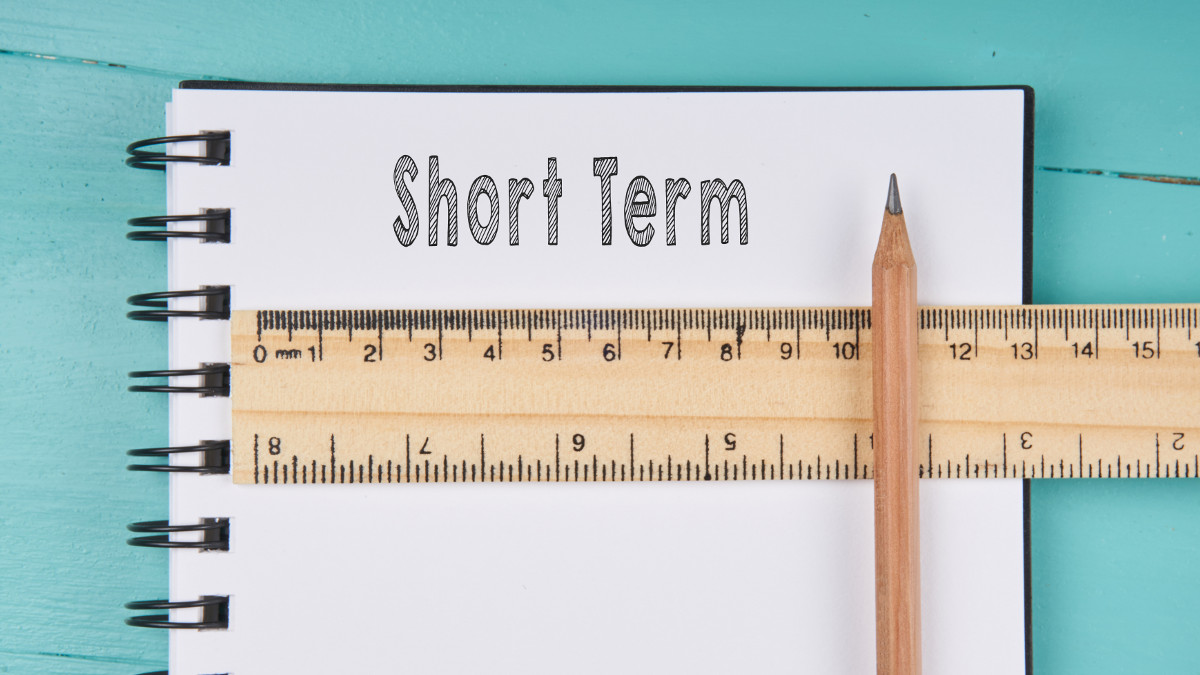 Consumers enjoy the freedom of being able to request different kinds of short-term personal loans from thousands of online lenders. It's a simple matter to run a browser search to find lending networks, alternative lenders, and different types of personal loans with short repayment periods. In fact, personal loans are the fastest-growing segment of the financial industry, according to Experian.com. Baby boomers borrow the most, which proves the market is maturing. There are more than 36.8 million personal loan accounts in the United States as of 2018.
What Are Short-Term Personal Loans Online
It's simple to search for personal loans, but the better the search description, the more relevant the results will be. Including the phrase "short term" will narrow the choices, and specifying the type of loan will narrow the results even further.
Main Types of Short-Term Loans
The range of short-term loans includes options for those with bad credit and personal loans for good credit. The types of short-term loans include:
Request a Loan Today*
*By filling out the form above, you will be routed to LoanStart.com's loan request form.
Emergency Cash Loans
Many banks and credit unions offer emergency cash loans based on a borrower's history with the lender, credit score, and financial profile. These emergency personal loans can be used for medical bills, unexpected costs like rescuing a stranded family member, and home or car repairs. If borrowers don't qualify for traditional financing at banks, they can turn to private lenders offering easy personal loans.
Payday Loans
Payday loans remain highly popular with the people who need them. Payday loans are usually for small amounts of $500 to $1,000. These are short-term loans meant to be used in emergencies and repaid from the borrower's next paycheck. The loan term is so short – about two weeks – that lenders can have trouble making a profit unless they charge high rates. More than 12 million Americans get payday loans each year. The average annual income of payday loan borrowers is $30,000. When used as intended by those who can afford to pay the money back from their next check, the payday loan option can save money, cover unexpected expenses, and even finance time-sensitive business opportunities.
Installment Personal Loans
Installment personal loans are loans that borrowers repay in monthly installments, and they are the most popular type of short-term loan. Borrowers don't have to pay the money back in a lump sum; they can stretch out the payments to make them more affordable. The total interest paid on the loan increases as the repayment period increases. Consumers should find a comfortable balance between the monthly payment amount and what they can afford to pay in interest charges.
Automobile Title Loans
These loans share many of the characteristics of payday loans. The lenders hold an automobile title as collateral until the loan is repaid, but borrowers can continue driving their vehicles.
Line of Credit Loans
Banks issue lines of credit based on great credit profiles or secured by collateral, such as a home, business property, investments, etc. Borrowers don't have to pay interest unless they use some of the credit. They can continue using the credit until they reach the limit of the line of credit.
Cash Advance Loans
There are two financial products that share this name. A cash advance can be the same as a payday loan. Banks and credit card companies also offer a cash advance product that is like a line of credit with a fee. In either case, it is best to pay back the money as soon as possible. Borrowers who need more than three months should look for an installment loan with a low rate.
Short-Term Personal Loan Interest Rates
Generally, interest rates for short-term loans depend on the credit score of the borrower, the amount borrowed, and the length of the repayment term. According to Valuepenguin.com, the following are the average interest rates for short-term loans for borrowers with different credit scores (please note that these scores are shown for informational purposes only, and may not reflect the rate a consumer may receive):
Excellent credit scores between 720 and 850: 10.3 percent to 12.5 percent
Good credit scores between 680 and 719: 13.5 percent to 15.5 percent
Average credit scores between 640 and 679: 17.8 percent to 19.9 percent.
Poor credit scores between 300 and 639: 28.5 percent to 32.0 percent
Credit scores make a big difference in the interest rate, but that's not always the most important issue. People who need money to avoid late fees, utility deposits, bounced check fees, and other charges related to late payments need immediate cash. Many don't mind paying more interest if it saves them money on late charges or gives them enough cash to manage an emergency situation.
Many issues can affect the rate borrowers pay, and some lenders offer better terms than others. Some of the issues that affect interest rates include the type of short-term loan, the borrower's debt-to-income ratio, whether the borrower is employed, and the borrower's repayment history.
Short-Term Personal Loans for Bad Credit
Short term personal loans for people with bad credit can provide an important financial resource to those who have nowhere else to turn in a financial crisis. Those with bad credit can usually find all the different kinds of short-term loans, such as installment loans, cash advances, secured lines of credit, payday loans, and automobile title loans.
Short-Term Personal Loans for Poor Credit
People with poor credit can qualify for personal loans depending on the lender, the borrower's credit record, the type of loan, and the amount. Even personal loans with no proof of income may be possible for those who have alternative sources of cash, such as Social Security or disability payments, income from investments, personal assets, government benefits, and trust fund payments.
Loans are also sometimes available for self-employed people with poor credit and no income verification if they can show a history of regular bank deposits for freelance work. Hardworking people – even if their incomes aren't regular – deserve the same consideration as other borrowers, such as getting approved for personal loans for a vacation or any other need.
Alternative Short-Term Lenders
Borrowers can always turn to private lenders for short-term personal loans because they offer high approval rates and online borrowing convenience. However, there are alternative loan options that borrowers can check first and maybe find lower interest rates. These lending alternatives include:
Using a credit card with a no-interest or low-interest introductory rate
Borrowing cash from an employer
Researching peer-to-peer lenders who often approve loans based on an intriguing story
Applying for an income-based loan
Borrowing money from community-based lenders
A Safer Way to Use Short-Term Personal Loans
Short-term personal loans serve a purpose when a family has unexpected expenses or business or personal opportunities that a little extra cash can cover. Unfortunately, some borrowers use these easy-to-get loans as long-term personal loans. These loans come with higher interest rates to make them profitable for lenders during their short repayment periods.
Families can be lulled by the ease of getting approved by short-term lenders because short-term interest rates can become burdensome when used for long-term financing. It's tempting to roll over a short-term loan or take out another loan to cover shortfalls, but that's how families get trapped in debt.
Using short-term personal loans responsibly can help people weather an unexpected crisis or disaster and prevent fees and late charges when the paycheck doesn't last until the next payday.
Recent Blogs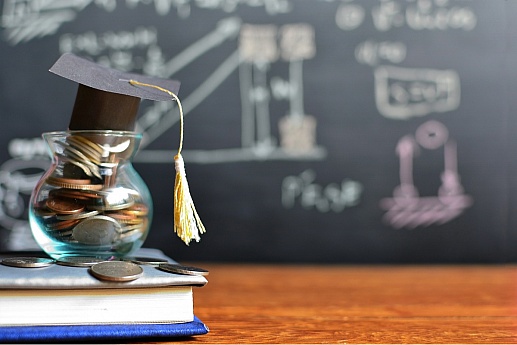 Coping with financial debts can be tough and stressful for students. If you want to get rid of the student loan debt, here's all you need to know.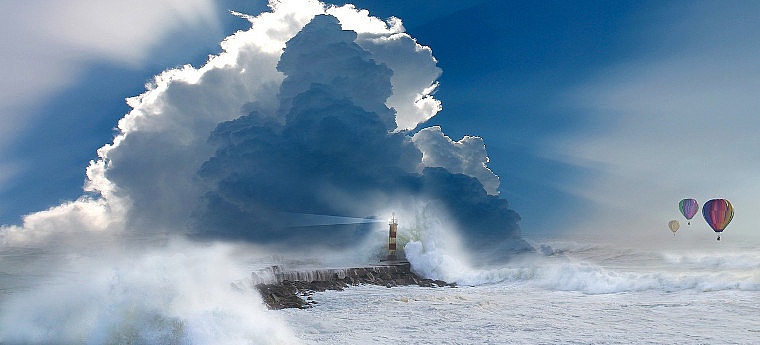 If you are considering getting a loan or a new line of credit, but have a low credit score, you might be able to improve it. In this article are some of the latest tips to boost your credit score in 2020.