Funding Your Startup with Personal Loans for Business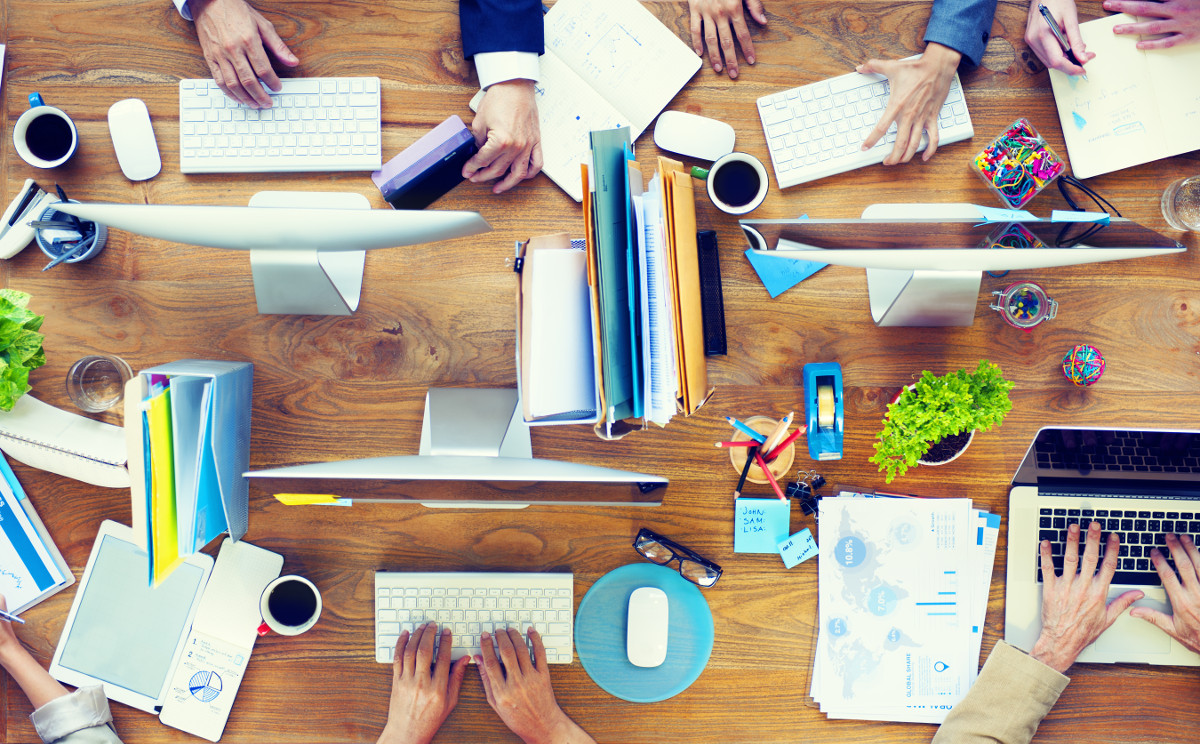 More people start their own businesses than ever before. Sba.gov reports that the number of business owners increased at a healthy rate over the past few years. Aspiring entrepreneurs may get personal loans to fund their businesses.
Getting personal loans from direct lenders can be easier than getting a traditional business loan. Banks, investors, and credit unions want to know about the business, see a complete business plan, examine the borrower's personal and business credit, and thoroughly audit financial statements, tax returns, and other business records. The process can take weeks before getting a loan decision.
Why to Use a Personal Loan to Start Business
Direct lenders can approve a personal loan for business in as little as a few days. The lending limits tend to be lower than those of traditional business loans, which may still work for today's small business owner.
Request a Loan Today*
*By filling out the form above, you will be routed to LoanStart.com's loan request form.
Many self-employed people now work from home, and these kinds of businesses generally don't require a lot of capital to get started. Small businesses today hire staff as independent contractors as needed and avoid paying full-time employees, regardless of whether the company is busy or not.
What Are the Options of Business Investments
The first decision any business owner must make involves startup funding. If the owner doesn't have the money to fund the business, his or her options include getting a:
Business loan
Traditional funding from a bank or credit union that people borrow. This type of funding can be used when you are short of money. To be on the safe side before applying, collect all the information you may need: a business plan, expenses sheet, an outline for the next at least 5 years. After this go ahead and request business loan from banks or credit unions.
Personal loan for business investment
An alternative way to have a fund for your business ideas is personal loan for business investment. Compared to business loans, it is easier to get and sometimes doesn't require a collateral.
Partner or partners with financial resources
Another way to finance your business is having a partner with financial resources. Have a clear and brilliant business plan, talk to people who would like to asses present the benefits and challenges and start your collaboration.
Investor
Choosing this type of funding, means you are ready to collaborate with someone and in return give them some part of your financial incomes.
Crowdfunding
This has become a popular way that startups can raise money. It is an investment from a group of funders, where people don't have any duties or responsibilities toward the lenders.
Most people assume that loans designed specifically for business funding would feature lower interest rates, but that's not always true. Self-employed personal loans feature a range of interest rates, some of which lower than business loan rates. However, business loans may offer a greater range in funding amounts.
Small banks, surprisingly, account for a higher percentage of business loans, according to Federalreserve.com. There is a big difference in the use of credit based on age. Younger people are more likely to avoid the traditional business loan in favor of more flexible funding solutions, such as family loans, peer-to-peer lenders, crowdfunding, and long-term personal loans.
How to Apply for Startup Business Loans?
There are three steps toward applying for startup funding:
Finalize the business plan. A lender may want to review an applicant's business plan before providing any funding. They may consider the plan's likelihood for success, which means that if the plan is more likely to succeed, then the applicant may be more likely to receive funding. Since the business plan can be important to finding funding now and succeeding in the future, an applicant may want to hire a consultant to help polish the business plan.
Review all credit reports. A lender will almost always look at an applicant's personal and business credit score. Higher scores can make it easier to find funding. It is smart to remove any mistakes from the reports before applying for funding, as this may help increase the score. All consumers are privy to a free copy of their credit score.
Find a lender. Using a network is a great way to start looking for startup funding. Many reputable lenders join networks to find new customers. A business owner can submit their information to a network and find out in minutes if any of the lenders would like to accept their application.
These three steps may help a startup find a lender and be in a good position to apply for funding.
Interest Rates for Personal Loans
Quick personal loans provide convenience and high approval rates, but for many owners, the most important factors are the interest rate, the amount of the loan, and the repayment period. These elements help define the monthly loan payments.
The Small Business Administration set loan rates for business loans at 7.5 percent to 10 percent in 2019. SBA express loans carry interest rates from 9.75 percent to 11.75 percent. Microloans range from 8 percent to 13 percent. However, not everyone can qualify for an SBA loan, and gathering the verifications and working out a formal business plan can be very demanding, stressful, and time-consuming.
Traditional bank loans carry interest rates that range from three percent to 6 percent for people with excellent credit, but many don't meet these standards.
Medium-term business loans have interest rates that range from seven percent to 30 percent APR. There are also several categories of business loans that require owners to use the funds only for certain items – such as equipment financing. Short-term business loans can run start at 8.5 percent.
The average rates for personal loans range from 10 percent to 28 percent in 2019, but they can be higher for smaller loans, which are sometimes used by people with bad credit. Depending on creditworthiness, some borrowers can get rates that compete favorably with bank and SBA business loan rates. The following is a sampling of rates based on credit scores (please note these rates may not represent the actual rates provided by a loan provider):
Excellent credit scores between 720 and 850: loan rates between 10.3 and 12.5 percent
Good credit scores between 680 and 719: loans rates between 13.5 percent and 15.5 percent
Average credit scores between 640 and 679: loans rates between 17.8 percent and 19.9 percent
Poor credit scores between 300 and 639: average rate of 28.2 percent
Those with credit scores in the 300s and 400s are unlikely to get approved for a secured loan. However, there may be other options, such as borrowing from family members or getting a secured loan. Secured loans require collateral, such as home equity, business equity, business equipment, 401(k)s, or even accounts receivable business invoices. Factoring lenders will lend companies money based on future earnings.
Planning a Business Strategy
One key to success in business is planning. Although it's not always necessary to develop a formal business plan to get a personal loan, it's important to have one. Entrepreneurs should assess the strengths, weaknesses, opportunities, and threats (i.e., "the SWOT analysis") to increase their chances of success.
It's also critical to get enough funding for the company's needs. That means carefully estimating the amounts needed for supplies, inventory, licenses, quarterly tax payments, insurance, rent, and staff salaries. Borrowers should keep their loans as small as possible, but it's essential to cover the basics.
New businesses create 60 percent of new jobs, and small businesses employ half of the private sector, according to a Harvard Business report. However, managing staff and keeping a handle on payroll rank as critical efforts to ensure business profitability. New businesses can benefit by taking advantage of digital applications to hire labor as needed instead of keeping employees on staff.
Running Your Business
Once you have your loan in hand, it's time to invest in your business. Handling business finances can be different from handling personal finances. Below are some tips for managing your business' finances:
●Separate your business finances from your personal finances. Start by opening a bank account that is dedicated to the business. Get a credit card that is only used for business expenses. It may seem very easy to keep everything straight when your business is small, but as it grows, it becomes harder and harder.
●Study your business. Know where the money is coming from and where it's going. Examine each bill and each expense. Knowing your business inside and out will help you make better decisions and keep it healthy, both in the short term and in the long run.
●Document everything. Keep every receipt, every bill, and every scrap of paper because it may come in handy one day. You will also need to figure out a filing system that works well for you.
●Make a budget and stick to it. As a new business owner, you should get used to saying "That's not in the budget." Even if you have never had a personal budget, with a new business, you need one, especially if you're taking out loans for your startup. Set up specific budget items for specific expenses. Then use only the allotted money for each item. If you set an advertising budget, don't use that money for anything else, except advertising.
●Pay yourself last. Once your business is turning a good profit, it may be tempting to indulge in some personal splurges. But with a young business, most of your money will probably be more useful being reinvested into the business. As it becomes more and more self-sustaining, then you can pay yourself more.
●Hire an accountant. It may seem like an unnecessary expense, but having a financial professional to advise you will more than pay for itself (especially when tax time rolls around). You may not need to hire an accountant immediately, but soon enough, you'll be wishing for someone with financial expertise to help you sort everything out.
Business Financing Tips
Thousands of online direct lenders create a competitive borrower's market. People with fair or poor credit may find funding from one of these sources. Tips to consider include:
Shopping around is the wisest approach when looking for a personal loan for business.
Don't take the first loan offer.
Ask lenders to pre approve a personal loan before applying. Doing so turns a hard inquiry into a soft inquiry, which generally doesn't damage a borrower's credit. Making too many hard inquiries – which are direct applications – can hurt credit scores.
There are other options that may be available to borrowers who are rejected for a loan, such as applying for joint personal loans or getting a cosigner for the loan. Either option may help borrowers get approved because each joint applicant or cosigner bears the full responsibility of repaying the loan. Cosigners and joint applicants with great credit scores may also be able to help borrowers get a lower interest rate.
Personal Loan as an Alternative Option for Financing a Startup Business
Startup loans can be tricky to get for inexperienced business owners, but personal loans might be the alternative that makes starting a business possible. Some of these loans are easier to get than business loans or investors, and most crowdfunding campaigns fail before they start. Borrowers might find interest rates for personal loans that are competitive with banks or SBA loans. Certain business loans carry higher interest rates, but these might be some people's best option to fund a business.
The important requirement is planning. Borrowers who plan their business strategy and estimate startup costs accurately will generally succeed at greater rates than people who don't bother to plan.
When determining if a personal loan is right for business funding, it is important to check as many of the following boxes as possible:
The borrower has an excellent or good credit score.
The business is a startup with little or no business history.
The owner earns a salary from the business, other employment, or sources of income.
The borrower qualifies for a better rate from a direct lender than from a traditional business lender.
The business owner is willing to risk personal liability to grow his or her business
The borrower doesn't qualify for a traditional business loan.
Establishing a working relationship with a direct lender can deliver long-term benefits. Getting a personal loan from a direct lender is the first step in building a good relationship with a lender.
A good relationship with a lender can prove invaluable as the business grows. When the business needs additional funding for expansion, an existing lender may provide a better interest rate for those borrowers who have demonstrated financial responsibility.
Recent Blogs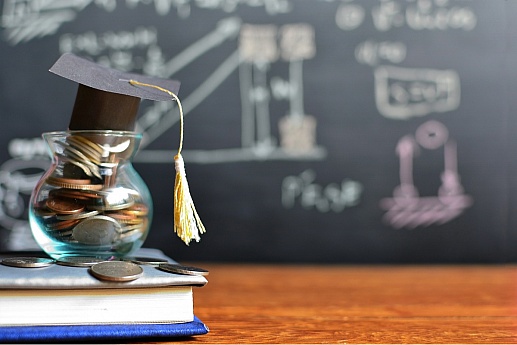 Coping with financial debts can be tough and stressful for students. If you want to get rid of the student loan debt, here's all you need to know.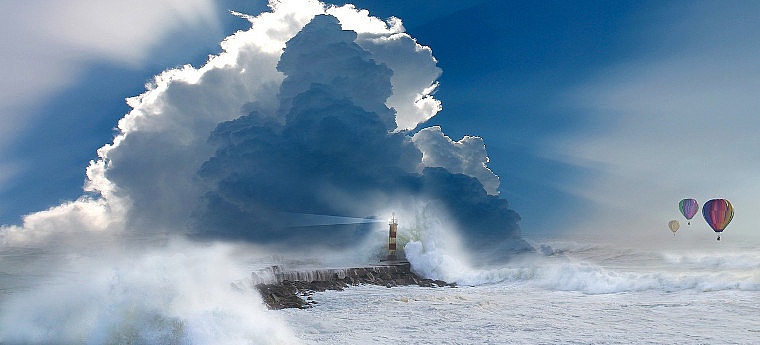 If you are considering getting a loan or a new line of credit, but have a low credit score, you might be able to improve it. In this article are some of the latest tips to boost your credit score in 2020.