Request Unsecured Personal Loans without Collateral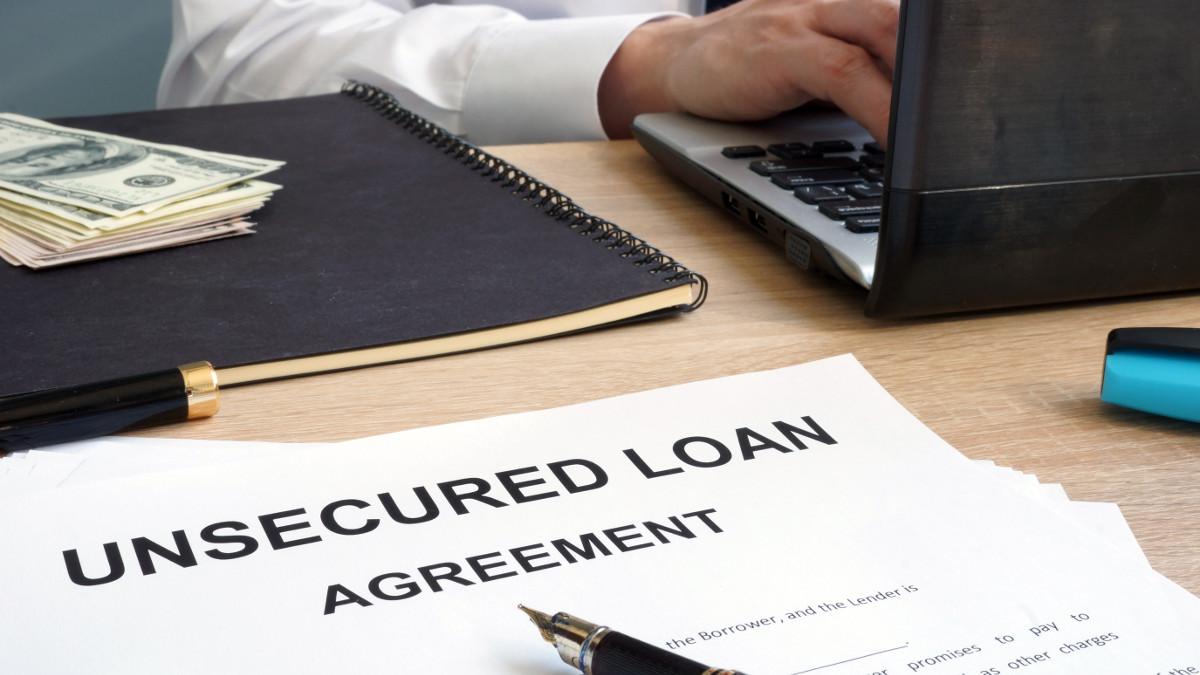 Getting an unsecured personal loan can be a simple process. Borrowers do not necessarily need a job or great credit, though those certainly help. People can get small unsecured loans for a wide variety of purposes, like taking a family vacation, consolidating debts, remodeling the home, or paying bills when the cash runs a little short.
What is an Unsecured Personal Loan?
An unsecured loan is one that doesn't require collateral. Lender-approval may depend on certain factors, including credit score, debt-to-income ratio, amount of income, size of family, and credit record.
Personal loans consist of mostly installment loans that are repaid over several payments, but that depends on the amount of the loan and each lender's finance policies.
People with excellent credit may get easy personal loans from traditional lenders like banks and credit unions, which usually offer the lowest interest rates. As credit scores drop, interest rates rise. People with bad credit might have trouble getting approved by banks, but there are many private lenders that offer quick personal loans for all credit types. These private lenders offer a variety of loans that often target specific uses, such as vacation loans, car repair loans, home improvement personal loans, etc. However, in many cases, these are still technically personal loans.
Request a Loan Today*
*By filling out the form above, you will be routed to LoanStart.com's loan request form.
Shorter-duration loans, cash advances, and auto title loans defy traditional categories and are not considered personal loans. They are often labeled as secured loans because a borrower's paycheck, bank account, or auto title serve as collateral. These loans are usually repaid in a lump sum instead of installments.
Most unsecured loans are paid back in equal monthly installments that cover the interest, fees, and principal. Most repayment periods range from 6 months to 84 months, depending on the size of the loan and interest rate. Unsecured loans don't require collateral because they're based on the borrower's credit-worthiness.
In the event of default, the items that people buy with these loans remain their property in all but rare cases. Lenders can try to recover their money through legal actions, such as wage garnishments, bank debits, and property seizure.
Borrowers can run searches online to try to find a lender. Financial institutions that may offer personal loans include banks, credit unions, lending networks, community lenders, and the vast number of private lenders that have stepped in to fulfill a big financial need.
Many banks don't offer personal loans and those that do have strict requirements for approving the loans. Private lenders offer better options for varying degrees of creditworthiness. People with excellent credit may get loans with interest rates that aren't much higher than bank rates. Private lenders also offer loans to people with good, average, and bad credit, but the interest rates tend to be higher. Most online private lenders don't offer in-person service, but they make up for it by providing quick service and fast approvals.
Another option for personal loans is peer-to-peer lending. Individual investors back these lenders, and the companies often concentrate on providing loans to members of a particular group of people, such as engineers, inventors, women, minorities, or environmental activists.
Lenders run credit checks on every applicant, but borrowers still see ads that offer no credit check personal loans. The ads are mostly untrue.
Almost all borrowers have to go through a credit check to get a loan. The lender approves some of the loans for people with bad credit but at higher interest rates. Running credit checks helps to confirm the identity and check the borrower's debt-to-income ratio.
People with bad credit who are not actively repaying too many past debts may be able to receive a personal loan. Private lenders sometimes look at debt-to-income ratio, income, regular living expenses, payment history, and other factors when making a credit decision. They can decide to approve applications for people with bad credit, no credit, no job, and no income verification on a case-by-case basis.
No bank account personal loans are sometimes approved for people receiving payments or regular income who don't maintain a bank account. With debit cards, third-party payers, and electronic transfers, fewer people need regular bank accounts. Personal loans can sometimes be approved for people without bank accounts if they have a loadable debit card. Lenders may send the money for a loan directly to the card.
The basic requirements of getting a personal loan are simple. Borrowers need to provide proof of identity, age, address, employment, income, bank account, and U.S. residency. A Social Security or other federal identification number is necessary. The lender will obtain the relevant credit, banking, and employment records electronically. Here's what credit managers may look for to approve a personal loan:
A debt-to-income ratio that allows enough unattached income to repay the loan comfortably
A regular income from a job or alternative money source, such as self-employment income, government and employer benefits, trust funds, pending insurance settlements, and investment income
High credit scores or scores that show some recent improvement
History of paying bills
The interest rates for personal loans vary tremendously, so it's important to compare rates to find the best deals. People with poor-to-average credit can find personal loans with rates between 18 percent and 35.99 percent. Lenders don't just look at FICO credit scores; they may look at the debt-to-income ratio, credit history, income, and other factors, so rates can vary from the average.
The lowest scores in the 300s and 400s will probably not be approved, but these borrowers might qualify for alternative funding options. Even borrowers with relatively low scores may get a personal loan. These loans now total more than $120 billion nationwide, according to Fortune.com.
Asking for an unsecured personal loan works out more easily than most people think. Digital technology makes the process simpler and automates many verifications, such as bank account information, employment history, and identity.
Borrowers just need to fill out a simple application, which can usually be done on a mobile phone for convenience and privacy. Many personal loans are approved within a couple of days. That makes online lenders a great option for personal loans for an emergency situation, where delays in funding could make things worse. Borrowers can get their funds wired directly to their debit cards or bank cards by as soon as the next business day. Personal loans online offer consumers maximum convenience and flexibility to deal promptly with cash shortages that nearly everyone experiences occasionally.
Applying for an Unsecured Personal Loan
These days, it is possible to apply for an unsecured personal loan from the comfort of your home. Online personal loan applications can be simple and easy. We are not a lender and do not provide you with the actual loan application. We try to help you find a lender.
Lenders make loans based on a number of factors including your repayment history, credit score, income, and other factors. The amount of money a lender will allow you to borrow along with interest rates, fees, and loan terms will vary from lender to lender.
When you apply for a loan, you will be contacted by a lender with an offer. After that, they will disclose their terms and provide you with a written agreement. Be sure to read the lender's terms carefully so that you understand your financial responsibility. Paying off your loan and fees according to the loan schedule will prevent you from having to pay more fees.
Applying online can also allow you to have your cash in your personal bank account within a few days. In addition, you can also set up automatic payments to help you make your payments on time.
Recent Blogs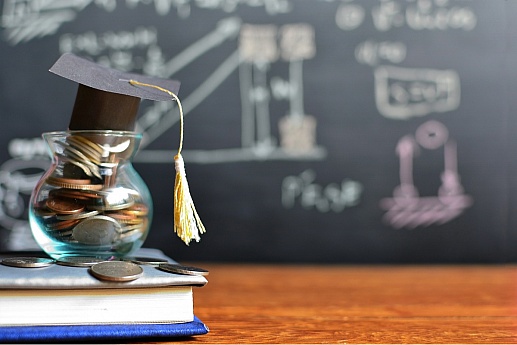 Coping with financial debts can be tough and stressful for students. If you want to get rid of the student loan debt, here's all you need to know.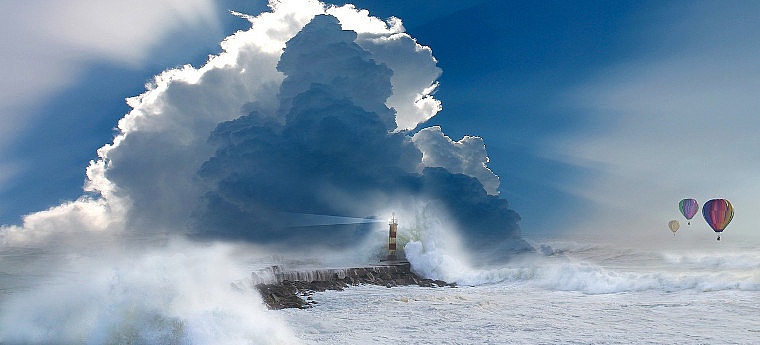 If you are considering getting a loan or a new line of credit, but have a low credit score, you might be able to improve it. In this article are some of the latest tips to boost your credit score in 2020.