Personal Loan for a Vacation
Using a personal loan for a vacation makes a lot of sense considering that vacations only come once a year for most people. The ease of getting approved for small personal loans might convince some vacationers that they're really digital nomads earning a living by telecommuting from exciting locations throughout the world.
Of course, the best strategy consists of budgeting for a vacation throughout the year, but that doesn't always work for one reason or another. Fortunately, an increased market for easy personal loans makes it possible to shop around for the best interest rate based on a borrower's credit rating. Vacationers can also reduce their vacation costs to make borrowing money to travel less expensive.
The most important step in finding a vacation loan is determining whether the borrower can afford the loan payments. It's certainly not practical to book a dream vacation if the loan requires payments for several years. Scaling back vacation plans and finding an affordable loan make borrowing for a vacation less painful. Ideally, borrowers should budget for repaying the loan and saving money for next year's vacation, even if the trip is less ambitious.
Request a Loan Today*
*By filling out the form above, you will be routed to LoanStart.com's loan request form.
Using a Personal Loan to Pay for a Vacation
Today, it's easier than ever to use a personal loan to pay for a vacation. The benefits of a vacation loan include:
Vacation loans are unsecured personal loans with fixed monthly installment payments that are easily worked into family budgets.
The rates for personal loans are often lower than those of credit cards.
Borrowers can still use their credit cards on vacation for added protection, and they can simply pay off the balances from the loan money to prevent new interest charges.
Fast personal loans are also available for people with poor credit.
Paying for a vacation with a loan ranks highly among consumer reasons for getting a personal loan. One study found that 74 percent of those surveyed went into debt an average of $1,108 to pay for the family vacation. Most people - and even financial experts - agree that vacations are a valid reason for getting an unsecured personal loan.
People can even get a personal loan if self-employed, which more and more people are in today's digital economy. Self-employed personal loans are available in the same easy application process as other personal loans use. All that's needed is the company's name, website or address and proof of income, such as tax returns.
Strategies to Reduce the Need for Vacation Cash
Whether a family borrows money or not to finance a vacation, it makes sense to cut expenses where possible. The more money someone saves on vacation expenses, the less they need to borrow and repay. One strategy - for those who qualify - is to arrange a line of credit based on collateral, such as a second home mortgage.
Vacationers can use the money if needed, but if they can avoid tapping into the credit, they won't have a loan to repay. This is an excellent solution for those who think they have enough for their vacation but don't want to get caught short.
Tips for Cutting Costs and Saving Money on Vacations
Saving money for a vacation works best when people work at it all year. According to Moneycrashers.com, there are dozens of ways to save enough money to fund a great vacation or at least reduce the amount of any emergency personal loans to supplement the vacation fund. These tips include:
Check on Cheap Flights
Travelers can offer to find cheaper flights by traveling during certain periods. Consumers can run searches to find cheap flight newsletters that post information about discounted flights.
Make Travel Plans Incognito
Celebrities travel incognito for a reason. When surfing the web for travel information, people should do their browsing anonymously. Without cookies, travel websites don't know whether someone is committed to a particular destination, so they won't raise the prices.
Use Rewards Credit Cards
Most people earn travel rewards on at least one credit card. Use the rewards to save on travel, hotels, rental cars, etc.
Keep Plans Flexible Enough to Capitalize on Last-minute Deals
Last-minute planning can be stressful, but saving money can turn the effort into an adventure. Travelers can book hotels using advanced matching technology and find big bargains.
Fly During the Middle of the Week
Taking off and returning in the middle of the week saves money on flights.
Use Overnight Travel to Your Advantage
Booking passage on buses, trains, and planes where family members can sleep overnight saves you a bundle on hotel rooms.
Investigate House-swapping and House-Sitting
House-swapping platforms can save the costs of accommodations, but most of them do charge an annual or monthly membership fee. HomeExchange is the world's largest house-swapping platform by volume. Another option is to market a house-sitting service to get free accommodations in exchange for keeping an eye on the house.
Check Local Event Calendars for Free Opportunities
Every destination has exciting local events that are free to the public.
Savings Strategies
Planning to save money is the best way to finance a vacation, and there are many ways to do it. Some of the best savings strategies, according to Thepennyhoarder.com, include:
Getting a part-time or side job, such as performing digital services from home
Selling unwanted clothes, furnishings, jewelry, accessories, electronics, etc.
Renting videos and borrowing books from the local library instead of paying for them
Driving part-time for one of the car services, such as Lyft and Uber
Cutting down on household and food waste. Cooking meals at home instead of eating in restaurants or buying takeout
Canceling gym memberships and exercising outdoors or using cheaper gym alternatives, such as public park fitness stations
The savings generated by the above strategies - even if they don't cover the cost of a vacation - can reduce the amount of the money needed for a vacation loan.
Personal Loan for Travel:
It's equally difficult to save for a vacation or other forms of necessary travel, such as supporting a favorite sports team at an away game, visiting potential colleges with a student or attending four weddings and a funeral in different cities. Many of these trips can't be planned because they result from constantly changing real-world circumstances.
That's why getting a personal loan for travel can be a great solution for emergency travel needs. It doesn't matter if the travel is planned well in advance or the result of a spur-of-the-moment obligation. Flexible personal loans can provide the resources to travel on short notice for an important event.
Personal Loan for Overseas Travel
Overseas travel - for vacations, work or other personal reasons - generate big expenses even before booking a flight or hotel. One study posted at Latimes.com found that overseas trips are five times as expensive as domestic vacations. The study found that a 4-day domestic trip costs about $630 while a similar international trip costs $3,870.
Getting a personal loan for overseas travel makes sense for most people because these trips are often once-in-a-lifetime events. International travel or vacations - unless work-related - require careful planning and budgeting unless a person is wealthy, have savings set aside for the purpose, or gets a personal loan to finance the trip.
Planning the Ideal Vacation
Financial anxiety prevents most people from experiencing the vacation of their dreams, but unsecured personal loans can finance the big vacation. Work the numbers so that they fit the budget. It might be necessary to take mini-vacations to nearby attractions every other year to finance traveling overseas for that long-awaited European vacation.
The best plan is to budget the costs and save money toward vacation throughout the year. If the savings aren't enough, it's easy to find short term personal loans online to supplement savings or get an unsecured installment loan for a larger amount.
Traveling is a different experience for each person, and everyone will come away from a vacation with a unique perspective. That's a benefit beyond price, and personal loans can make a stunning vacation in an exotic locale possible - but planning, saving, and budgeting are essential to make vacation loans practical. The right personal loan for a vacation is easy to find and apply for, and borrowers can get cash as quickly as the next business day.
Recent Blogs
Inheritance loans, which are sometimes called probate loans and inheritance funding, are loans that a loan provider makes to people who are scheduled to inherit money and other assets from a family member or friend. Probate often takes a long time, and many people need money for various purposes after the death of a loved one.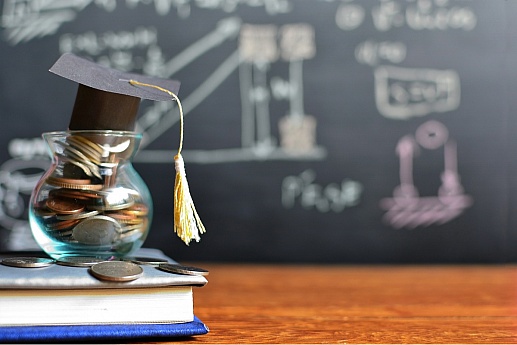 Coping with financial debts can be tough and stressful for students. If you want to get rid of the student loan debt, here's all you need to know.