American Express Personal Loan Review
Learn more about Amex Personal Loans online. If you'd like to request alternative lending through our site, you can do so at any time.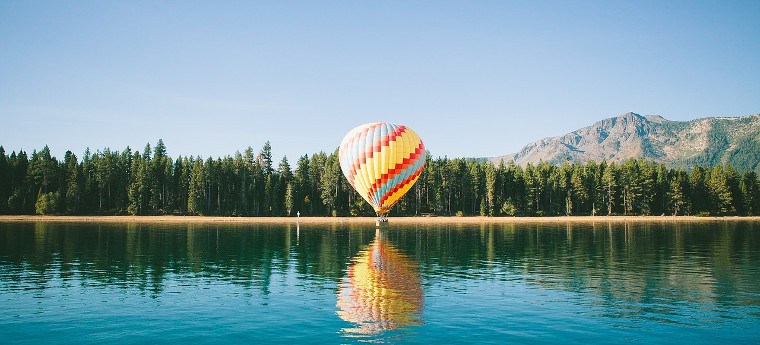 Request a Loan Today*
*By filling out the form above, you will be routed to LoanStart.com's loan request form.
"Don't Leave Home Without It" is one of the most memorable ad slogans ever created. The familiar tagline refers to the American Express (AMEX) credit card. There are over 45 million AMEX cards in the United States and almost 110 million globally. Over 20 percent of all credit card transactions in the US are made with an AMEX.
The company was founded in 1850 and is now one of the biggest names in financial services. American Express is also one of the most recognizable and admired brands. It is also known for the iconic gladiator illustration on its credit cards and traveler's checks.
However, apart from merely being one of the biggest credit card companies, American Express also offers a number of financial products, including personal loans. Below is a review of American Express Personal Loans. You can learn a lot about the product at americanexpress.com/us/personal-loans but read on for our editorial review.
What are American Express Personal Loans?
American Express only offers their unsecured personal loans to pre-approved American Express card members. These personal loans can be used for almost any financial need like home repairs, medical bills, special events, debt consolidation, or special family needs. However, certain American Express members are only pre-approved to use their personal loans for consolidating credit card debt.
Minimum Eligibility Requirements for Pre-approval
In addition to being an American Express card member, applicants must meet the following minimum requirements before applying for a Personal Loan:
Be at least 18 years of age
Be a US Citizen or a resident of the US
Be in good status with American Express when applying for the personal loan
Applying for American Express Personal Loans
The application for American Express Personal Loans is completely online. No applications can be submitted by phone, email, or by any other means. Since these loans are only available to pre-approved American Express card members, only these individuals may apply. In addition, the applicant must have an American Express online account and a valid email address.
Once pre-approved, the card member may learn how much money they can borrow along with the maximum APR (annual percentage rate) on their loan. However, even pre-approved members are not guaranteed to receive a personal loan. Those who are pre-approved must provide basic information to complete the application:
the amount they wish to borrow
the desired repayment period
the purpose of requesting a loan
For most applicants, the entire online process might only take a few minutes. However, approval might take longer if applicants are asked to provide additional contact information or information about their income. Even then, American Express reserves the right to deny any personal loan application for a variety of reasons, including changes in the person's credit score or changes in their financial situation.
Once a member is approved for a loan, they have three days to review and sign the agreement. If they fail to return the signed agreement within this period, American Express cancels the loan offer, and the individual must wait 60 days to re-apply (pending a second pre-approval).
There is no fee to apply for these loans. Also, applying for these loans does not impact the person's credit score. Although, if approved for an American Express Personal Loan, the details of the loan are shared with credit agencies which could affect the applicant's credit score.
Receiving Funds
Approved card members receive their funds in one of two ways, either deposited into their personal bank account or transferred into a credit card account. American Express does not issue funds by check, money order, or other non-electronic means. Funds from these personal loans may only be deposited directly into applicants' designated accounts.
Those who are approved to receive funds into a bank account may use them for numerous purposes. However, American Express limits the uses. Borrowers cannot use these funds for business purposes or postsecondary education. They also cannot use them to purchase securities, real estate, or vehicles (although vehicle down payments are allowed).
To receive funds into a bank account, applicants must provide an eligible personal checking account in their own name. American Express may request additional personal information to verify this account. After signing the loan agreement, the applicant has three days to provide this information. Otherwise, they cannot get their funds, and the loan agreement is canceled. If this happens, the member must wait at least 60 days before reapplying for a personal loan. Also, as stated above, applying a second time is subject to an additional pre-approval.
Eligible borrowers can also use their personal loan to pay off credit card debt directly. Up to four personal credit cards can be linked to this loan. Funds that are approved to pay down credit card debt are sent directly to the designated account (or accounts). Applicants only need to supply their credit card account number(s) along with the amount(s) to be paid into each account. American Express Personal Loans cannot be used to pay off the member's American Express card directly.
In either case, members who are approved for American Express Personal Loans receive their funds into the designated account within three to five business days. And although funds are posted within a few days, some financial institutions may take longer to make them available.
Borrowing Amounts and Interest Rates
American Express Personal Loans are made from $3,500 up to the card member's pre-approved amount (as much as $25,000). The actual loan amount depends on the borrower's credit score, financial health, and other factors. Applicants who use their funds to pay down credit card debt must request at least $1,000 for each credit card account and a minimum total of $3,500 for all credit card accounts.
These loans come with fixed interest rates with APRs as low as 6.90 percent and as high as 19.97 percent.
American Express offers the following example of the cost of a Personal Loan: "For a $10,000 loan repaid over 36 months at an 8.98% APR, the monthly payment amount would be $317.90, the total interest would be $1,445, and the total cost would be $11,445 (original loan amount plus interest)."
Loan Repayment
These personal loans are paid in installments or fixed monthly payments. Each applicant's monthly payment depends on the amount they borrow, the length of the repayment period, and the interest rate on their loan.
American Express offers three different lengths of time for repayment – 12, 24 or 36 months. Taking longer to pay off the loan may allow for lower monthly payments, but the borrower might also pay more interest throughout the life of the loan. Below are additional details about loan repayment.
AutoPay - Borrowers who want easy loan repayment can sign up for AutoPay which automatically deducts the monthly payment from their bank account.
Payment by Check - Those who wish to pay loan payments by check may do so by following the instructions on their loan invoice.
Late Fees - Borrowers are charged a $39 late fee if a payment is late or there are insufficient funds to pay the scheduled monthly payment.
Pre-Payment Penalties - Unlike some personal loans, American Express does not charge pre-payment penalties. Borrowers can make extra payments or pay off their loan early without extra fees or costs.
Drawbacks of American Express Personal Loans
The main drawback to these loans is limited availability. Unless you are an American Express cardholder, you are not eligible. If you are not a member, you would first need to apply for an American Express card and be approved. Then you would need to get pre-approved for a personal loan before even applying for a loan.
Another drawback to American Express Personal Loans is that compared with some other lenders, the loan amount is relatively low (they max out at $25,000) and the repayment periods are short (one, two or three years). People who need cash can find personal loans for up to $100,000 from some online lenders and may have up to seven years to repay the loan.
Thirdly, some people who are approved for these loans are limited to paying off existing credit card debt. Although this makes these loans great for consolidating debt, these people can only use an American Express loan for this purpose.
Lastly, as mentioned above, there are some uses that American Express prohibits. Borrowers cannot use their personal loan funds for business, postsecondary educational, securities, real estate, or vehicle purchases (although they do allow it as a vehicle down payment). Those seeking funds for any of these reasons should investigate other loan options.
Advantages of American Express Personal Loans
Any advantages of these loans are for current American Express members. For these people, the accessibility of the loans is an advantage. If you are already an American Express card member, these personal loans may be more easily accessible to you than loans from other online lenders.
Secondly, the fees are less than fees you might pay on other personal loans. There are no origination fees and no pre-payment penalties for these loans.
Also, since these loans are only for card members, potential borrowers are preapproved which may mean no credit checks (at least not in the early application stages). This is different from many online lenders who only let you check your projected interest rate but will not let you apply without a credit check.
For those who are approved to pay off other credit cards with this personal loan, American Express pays directly into those accounts. This is a distinct advantage for those who are already in debt. The money never passes through their hands, preventing the temptation of spending it on something else and not paying off credit card balances.
Lastly, the interest rates are competitive and comparable to rates offered elsewhere. APRs range from 6.90 percent to 19.97 percent. The actual interest rate depends on the applicant's credit score. ValuePenguin quotes the following rates on American Express Personal Loans for different credit scores:
6.99% for 801 to 850 credit scores
8.99% for 751 to 800 credit scores
11.99% for 701 to 750 credit scores
14.99% for 660 to 700 credit scores.
ValuePenguin also says that a borrower with a 759 credit score might get a maximum APR of 8.98 percent. Compared to some other lenders whose rates range up to 35.99 percent, this is very reasonable.
Need a Personal Loan?
If you are not an American Express cardmember but need a personal loan, LoanStart can attempt to connect you with one of our affiliate lenders. We are not a lender. We provide a free service for finding a loan provider. We work with numerous lending partners who offer competitive rates on personal loans.
Through LoanStart, you can make personal loan requests from $1,000 to $40,000. Whether you have medical bills to pay, need to consolidate credit card debt, or plan to renovate your kitchen, we will try to connect you with a lender who can help. The loan amount a customer may receive depends on factors like credit score, credit type, applicable state regulations, and the amount that a lending partner is willing to lend.
If you are ready to request a loan, get started today.