Bank of America Personal Loan Review
Learn about BOA's strong line of financial products, including credit cards, vehicle loans, and mortgage loans.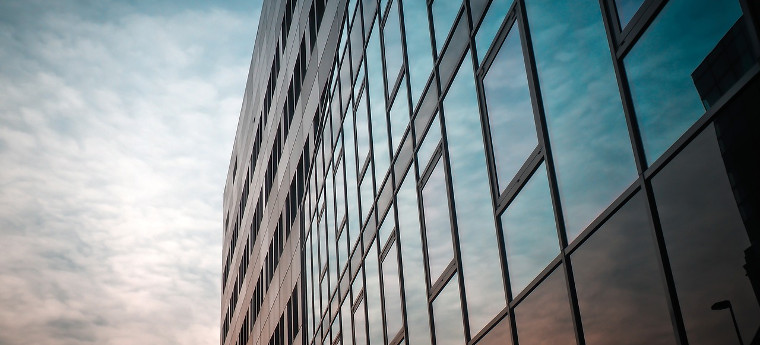 Request a Loan Today*
*By filling out the form above, you will be routed to LoanStart.com's loan request form.
Personal loans are commonly used by many Americans to pay emergency expenses, cover unexpected bills, and pay down high-interest debts. Other Americans use these non-collateral, unsecured loans to finance home improvements or to make large purchases. Across the country, many banks, lenders, and financial institutions offer personal loans. Below, we look at personal loan products offered by Bank of America.
Bank of America: A Brief History
Bank of America is one of the most recognizable brands in the US. The modern-day Bank of America traces its roots back to 1904 when an Italian immigrant named Amadeo Pietro Giannini established the Bank of Italy in San Francisco. This bank catered to fellow Italian immigrants. Giannini went on the establish the Bank of America and Italy in 1922.
After a number of mergers and acquisitions, the bank changed its name to BankAmerica Corporation in 1956 and began operating as Bank of America. In the early days of credit cards, Bank of America was a pioneer in the industry, introducing the BankAmericard in 1958. The card was the nation's first all-purpose credit card which became Visa in 1977. To compete with the BankAmericard, other banks in California introduced Master Charge (now MasterCard)
In 1983, Bank of America finally expanded beyond California and continued growing. BankAmerica's 1997 merger with NationsBank, the largest bank acquisition ever at that time, formed Bank of America, N.A. In early 2009, the corporation purchased Merrill Lynch, producing the largest financial services company in the world at the time.
Today's Bank of America
The modern Bank of America is headquartered in Charlotte, North Carolina. It also has headquarters in New York, London, Hong Kong, and Singapore, and the company occupies numerous buildings around the country which bear the Bank of America name, including 555 California Street in San Francisco, the former Bank of America Center and former world headquarters.
Currently, the bank is ranked second in the US among banks by assets and is one of the nation's "Big Four" banks. It holds over 10 percent of the nation's bank deposits. The corporation is the 26th largest in the country by revenue and has branches in all 50 states, Washington DC, and over 40 other countries. In 2016, Forbes ranked it 11th on their Global 2000 list of the world's largest companies.
Consumer Banking
Bank of America's 100-year history and recognizable name brings many potential borrowers through its doors and to its website. With 4,600 banking centers and 15,900 ATMs, Bank Of America serves 46 million consumer and small business relationships. The bank also operates call centers and has online and mobile banking platforms.
Bank of America offers a full range of services, from traditional checking and savings accounts to credit cards and business accounts. Some other financial products include investment solutions, retirement solutions, student finances, and wealth management.
Although the bank offers a full line of financial products, there is no clear option for personal loans on Bank of America's website. Unlike many lenders with an online presence, there is no online application for personal loans either.
Bank of America Loans
However, while Bank of America does not offer traditional unsecured personal loans, the institution does offer a number of other financial products, most of which are secured (collateral-based):
HELOC (Home Equity Line of Credit) - If you are a homeowner, you can use the equity invested in your home to finance a line of credit. This option offers fixed payments and reduced interest rates.
Refinance Loans - Bank of America offers refinancing loans for homes and vehicles. By refinancing your mortgage or car loan, you could benefit from a lower interest rate and save money in the long run.
Mortgages - The largest loan most people will ever take out uses the home as collateral. Bank of America offers a full line of fixed-rate and adjustable rate (ARM) mortgages.
Vehicle Loans - Some people use personal loans to purchase a car or truck. Bank of America doesn't offer personal loans but does offer auto loans. The vehicle you purchase serves as the collateral of the auto loan.
Credit Cards - While this option is not a loan, Bank of America credit cards are useful for anyone who has considered borrowing money. Some cards offer cash back or rewards on qualifying purchases as well as low-interest rates. At the same time, credit cards can have high-interest rates on unpaid balances.
Bank of America also offers the following business loans for those seeking funds for their businesses:
Business lines of credit - From $10,000 to $100,000, this line of credit can be used to pay bills, pay staff salaries, or finance other miscellaneous business expenses. To qualify, you must have been in business for at least two years and must have made at least $100,000 in sales the previous year.
Business term loans - You can also borrow a lump sum of cash for business expenses which is paid off over time. The qualifications are the same as a business line of credit.
Secured business lines of credit - Backed by a lien on your business' assets, the borrowing limit is higher, but you must also have made $250,000 in sales the previous year.
Equipment loans - These loans are utilized to purchase high-ticket equipment like packing machines, conveyor belts, printing presses or delivery trucks, each of which may cost tens of thousands of dollars.
Applying for a Bank of America Loan
As is the case with any lender, loan applicants with higher credit scores and better credit histories may receive more favorable interest rates and loan terms from Bank of America. If you are an existing customer who has a history with the bank, it might be easier to get an unsecured personal loan with Bank of America.
To apply for a loan, you need to submit a completed application along with any requested documents. Some documentation you could be asked for might include recent pay stubs, bank statements, or last year's tax return.
Once the bank has your application, a bank officer then reviews your application to determine your eligibility for a loan along with the interest rate and terms. This process could take as little as one business day. This is similar to the amount of time it takes to request an online personal loan.
To learn more about Bank of America's lending options and the application process, call or visit a local branch. If you have excellent credit, it could be possible to get a personal loan, but this request is probably best made in person at your local Bank of America branch.
More About Personal Loans
As stated above personal loans are non-collateral, unsecured loans. These loans are sometimes referred to as signature loans – you simply sign and get your cash without any collateral. In some cases, a personal loan may have a lower interest rate than a credit card. This is good news for those who may be hesitant to apply for a credit card. It should be noted that in some cases, collateral may be required to obtain a personal loan.
Since in many cases borrowers do not offer any collateral when taking out a personal loan, interest rates can be slightly higher than some other loans. Those with bad credit tend to receive the highest interest rates from lenders.
Numerous lenders and financial institutions offer personal loans, from traditional banks and credit unions to online lenders. Americans use these loans for a wide variety of reasons. Having to pay unexpected expenses, like medical emergencies or necessary car repairs to keep a vehicle roadworthy, is one reason people take out personal loans. Other people use the money to finance home repairs, holiday shopping, or even vacations.
As is the case with any other type of loan, a personal loan is a binding agreement between the lender and the borrower. Whenever a borrower signs an agreement, they commit to the full repayment of the loan along with all interest, fees, and other associated costs.
Failing to pay loan payments on time or not repaying a personal loan can result in more fees and may increase the total price of the loan. You might also be subject you to bill collecting activities. At the very least, not paying on time or not paying at all can negatively impact your credit score making it more difficult to obtain credit in the future.
Making it Easier to Get a Personal Loan
For some people who need cash but might not qualify for other types of financial products, personal loans are sometimes the best option. However, some people who need cash also have low FICO credit scores. These credit scores are based on 5 factors, and each one weighs differently on the score. Below are these factors along with how much they affect your FICO score:
Payment history – significantly
Debt (amounts owed) – significantly
Age of credit history – moderately
Credit mix – moderately
New credit/inquiries – moderately
Since most lenders first look at your credit score, working to improve it makes it easier to take out a personal loan. Paying bills on time and paying down credit card balances are two ways to raise your credit score. Also, if you have negative instances on your credit history, it may be possible to get rid of them. In addition, reducing your overall debt will decrease your debt-to-income ratio, freeing up more money to pay off a personal loan.
Need a Personal Loan? Use Our Free Loan Connection Service!
If a personal loan is what you need, but you discover that Bank of America doesn't have a good option for you, there are many other reputable lenders who offer this type of loan. These days, there are a number of established online lenders with solid reputations and highly competitive financial products.
LoanStart.com's free loan connection service can help you find lenders who are ready to make you a loan. At LoanStart, you can request a personal loan from $1,000 to $40,000. The amount you end up receiving from the lender will depend on a number of factors, which may include your credit score, credit history, and your state's laws on personal loans.
To request a personal loan, you must be at least 18-years old, have a valid Social Security number, be a US citizen or legal resident, have a personal bank account, and have a verifiable income. This income could be from full-time employment, self-employment, regular disability benefits, or Social Security benefits.
Learn How It Works
To learn more about LoanStart's loan connection service, read our How it Works page. Or, if you are ready to begin the process, simply Start Now. After submitting your information through our secure online form, we will try to put you in touch with lenders who offer competitive rates on personal loans. Our lending partners offer 61-day to 84-month loans with an APR range of 4.84% to 35.99%.
The actual interest rates and loan terms depend on your actual agreement with a lender.