BBVA Compass Personal Loan Review
Learn about the financial services and products offered by BBVA Compass, particularly the company's personal loan product.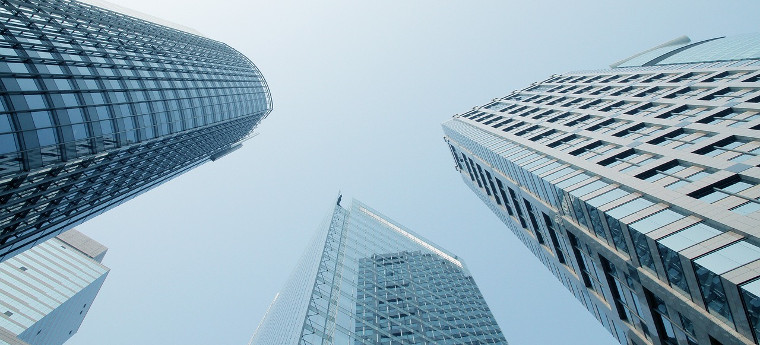 Request a Loan Today*
*By filling out the form above, you will be routed to LoanStart.com's loan request form.
With headquarters located in Birmingham, Alabama, BBVA Compass Bancshares is a subsidiary of the Spanish multinational financial company called Banco Bilbao Vizcaya Argentaria. BBVA Compass operates primarily in Florida, Alabama, Texas, Colorado, New Mexico, Arizona, and California. As of May 2018, the company runs more than 670 branches.
Here is a breakdown of BBVA branch locations:
Alabama: 89
Arizona: 75
California: 62
Colorado: 38
Florida: 45
New Mexico: 19
Texas: 344
BBVA Compass has earned the distinction of ranking as one of the leading small business lenders by the Small Business Administration (SBA). In 2016, the southern and western United States regional financial institution ranked fifth in the United States in terms of the number of SBA loans processed by the company. Money magazine put BBVA Compass on the publication's list of "Best Banks in the South and West for 2016." The company has also earned praise for developing the best mobile banking app.
The company offers a wide variety of financial products, including BBVA personal loans for both customers and non-customers. With more than $86 billion in total assets and nearly $12 billion in total equity, BBV Compass is one of the few regional banks that make a splash nationally by lending to small and medium-size businesses. The company employs 11,647 workers, with steady annual increases in the number of jobs created since the banking crisis of 2007 and 2008. BBVA Compass has benefited from the greatest employment gains in Florida and Texas.
The company is an official sponsor of the NBA, and it holds the naming rights to the Houston, Texas soccer venue called BBVA Compass Stadium. From 2011 until 2014, the regional bank was the principal sponsor for what was then called the BBVA Compass Bowl.
Recent History of BBVA
As with many financial institutions, BBVA Compass underwent several organizational changes following the banking and housing crisis of 2007 and 2008. The difference between the Alabama based bank and other financial institutions is BBVA Compass initiated a merger and acquisition spree starting shortly after the calendar flipped over to 2009. In August 2009, the company bought out Guaranty Bank, which operated out of Austin, Texas. By gaining quick approval from the Federal Deposit Insurance Corporation (FDIC) for the acquisition, BBVA Compass entered the California financial market for the first time. The move also allowed the company to grow rapidly in the Lone Star State.
Also in 2009, BBVA Compass expanded its presence in the credit card market by launching its ClearPoints Card, which rewarded customers for using the card through a mobile app that redeemed customer loyalty points in real time. By 2013, BBVA Compass had earned the reputation for acquiring failing financial institutions and then seamlessly absorbing the new assets into its operating system. By the end of 2013, the revenue generated by adding banks to its portfolio allowed the company to open a regional headquarters in Houston, TX called BBVA Compass Plaza. However, less than a year later, an internal investigation determined that to comply with the Community Reinvestment Act (CRA), the regional bank planned to limit mergers and acquisitions.
Overview of BBVA Compass Personal Loans
After the dust settled from the financial meltdown of 2007 and 2008, BBVA Compass emerged relatively unscathed to blaze a trail of mergers and acquisitions growth that eventually slowed in 2014. Nonetheless, the regional banking giant continued to grow without the addition of financial assets by promoting one of the most affordable personal loan programs in the United States. The company's catchy slogan "Get affordable borrowing with a personal loan" helped attract new customers who experienced credit card application denials at a time when liquidity was a major issue.
On the company website, BBVA compass encourages potential customers to apply for a personal loan because "you may save thousands with a lower rate than traditional credit cards. Consolidate debt or fund large purchases, such as travel, special events, auto repairs, medical expenses or almost any situation when you need cash, with our Express Personal Loan."
Let's see if the money saving claim is true by comparing the standard terms of a BBVA Compass Personal Express Loan with the terms of a high-interest rate credit card.
| | | |
| --- | --- | --- |
| | Express Personal Loan | High-Interest Credit Card |
| Balance | $15,000 | $15,000 |
| APR | 5.37% | 18.00% |
| Monthly Payment | $448.42 | $600.00 |
| Interest Paid after Three Years | $1,143.10 | $8,873 |
| Loan Payment Schedule | 36 monthly payments for three years | More than 14 years* |
* Assuming no additional charges made on credit card account
Features of a BBVA Compass Personal Loan
With competitive low-interest rates and easy to budget monthly payments, taking out a BBVA personal loan appeals to individuals that need to increase liquidity, without having the financial burden imposed by paying off a long-term loan. BBVA Compass approves unsecured loans ranging from $2,000 to $35,000 for customers that apply online. If you apply for a BBVA Compass personal loan at a branch, you can receive approval for a personal loan up to $100,000.
Benefits of a BBVA Compass Personal Loan
Consumers that need cash to meet short-term financial needs benefit from the competitive low monthly interest rates offered by Express personal loans. BBVA Compass encourages potential customers to apply that want to consolidate credit card debt by taking out a personal loan that charges a much lower interest rate. A BBVA Compass Express Personal Loan makes it easier to budget monthly expenses by turning several monthly credit card payments into a single payment made to one financial institution.
The Birmingham, Alabama based regional bank receives positive customer reviews for approving a majority of the personal loan applications on the same day customers submit applications online. The quick and hassle-free online application process gives customers quick access to the funds they need to take care of short-term financial obligations. Moreover, you might qualify for a one percent discounted interest rate if you open a consumer checking account and sign up for automatic debt payments for your BBVA Compass personal loan.
BBVA Compass Personal Loan Details
On the company website, BBVA compass explains the details associated with its Express Personal Loan program. "Loans are subject to eligibility, underwriting, and approval, including credit approval. The offered APR will vary between 5.91 percent and 35.06 percent APR based on creditworthiness, loan amounts, term length, and amount of Interest Surcharge. Payment example and quoted APRs do not include interest rate discounts unless otherwise noted. Enrollment in auto-debit loan payments from a BBVAA Compass checking account is required to receive a one percent interest rate discount, and the BBVAA Checking Account must be opened before the loan being finalized. An unsecured term loan may not be originated for any applicant who has originated or been declined for an unsecured term loan with BBVAA Compass within six months of the date of the new application or who currently has two or more active unsecured term loans with BBVAA Compass."
The company notes two additional surcharges customers pay at the time of closing a BBVA Compass personal loan:
Personal loans between $2,000 and $9,999 add a $60 surcharge
Personal loans more than $10,000 add a $120 surcharge
The surcharges account for the processing fees for handling BBVA Compass personal loan applications, as well as the administrative fees for maintaining customer accounts.
Easy Four-Step Application Page
BBVA Compass makes applying for a loan easy. Unlike some other lenders, BBVA Compass does not require you to be a customer of the bank. If you are a customer, you simply log in to begin a shorter version of the application process. If you are not a customer of BBVA Compass, you complete an easy four-step application.
Before you begin completing the personal data from, BBVA Compass asks if the personal loan is for debt consolidation. Check the yes or no box and then move on to the personal information form. The personal information form includes boxes to write your name, address, birth date, and Social Security number. Next, you fill out the contact information box and identity verification section, which is where you add your driver's license data. BBVA Compass wants to know where you work and how much money you make per year. The only major expense the company requires you to submit is your monthly rent or mortgage payment.
After authorizing BBVA Compass to send you electronic messages concerning your accounts and services, as well as agreeing to allow the company to access your consumer credit report, you move on to step two of the application process. Step two requires you to select a personal loan option. One or more options might not be available to choose, depending on the financial information you submitted on the personal information form. Submit your request for a personal loan and move to step three, which is the point when BBVA either accepts or rejects your personal loan application. If the bank accepts your personal loan application, you complete step four by reviewing and confirming all the information you submitted.
Other BBVA Compass Customer Services
In conjunction with the company's plan to expand its personal loan business after the 2007 2008 bank and real estate implosion, BBVA Compass expanded its operations in other revenue-generating areas. The company implemented strategies to grow its auto loan, mortgage, and investments profit centers.
Auto Loans
BBVA Compass targets car buyers from a wide variety of demographics, but the company specializes in offering affordable auto loans to first-time car buyers. The auto loans come with fixed interest rates to give customers an idea of what they have to pay monthly for the purchase of a new car. Auto loan terms range from as low as 12 months to as high as 72 months. The same flexibility customers enjoy by taking out BBVA Compass personal loans applies to car loans. Customers can borrow more than $15,000, with the typical auto loan exceeding $5,000. Depending on credit score, amount of a loan, and the length of time you have to pay off an auto loan, interest rates can fall as low as 3.49 percent.
Mortgage Products
BBVA Compass offers a number of diverse mortgage products. Mortgage options include standard loan options and jumbo home loans. Customers can opt for fixed or adjustable rate mortgages, as well as receive approval for a home loan that goes towards completing a major home improvement project, such as the installation of a new roof. If you have equity in your home, BBVA Compass has created different ways for homeowners to gain access to cash. You can open a home equity line of credit (HELOC), which matches the equity you have accumulated in your home. BBVA Compass offers below average interest rates for customers that participate in the HELOC program. Gaining approval for a home equity loan can increase your cash flow by more than $10,000.
Investments
BBVA Compass operates under the investing principle of giving customers what they want. The regional bank works with investors that require considerable financial guidance and investors that prefer to use the self-direct approach to making money. For do it yourself investors, BBVA Compass offers a program that allows customers to open accounts in just a few minutes and proceed to make trades. If do it yourself investing is for you, BBVA Compass offers financial instruments such as equities, ETFs, mutual funds, and fixed rate assets. The company recommends customers review the costs involved in making trades. For example, ETF transactions cost $9.95 per trade.
If you need the expert advice of a financial investment professional, BBVA Compass connects you with an advisor to help you achieve your goals. The full-service investment program allows you to choose retirement plans, as well as sign up for multiple personal investment opportunities. Retirement plan options include Individual Retirement Accounts (IRAs), fixed annuities, and variable annuities. Customers in search of short-term investment vehicles to generate money can opt for investing in mutual funds, equity-backed CDs, and college savings programs. BBVA Compass also operates an insurance division that underwrites comprehensive insurance policies.
The Bottom Line
After years of growth spurred by mergers and acquisitions, BBVA Compass began focusing on growing core businesses to generate more revenue. At the top of the growth priority list is the BBVA Compass personal loan division. The company leads the way in offering low-interest credit that helps customers meet short-term financial needs. By completing a short online profile, you are on the way to receiving the cash you need to buy a car or meet an unexpected health care expense.