Find Cheap Healthcare Insurance
Take your first step toward affordable healthcare by learning about some of the most popular health insurance deals.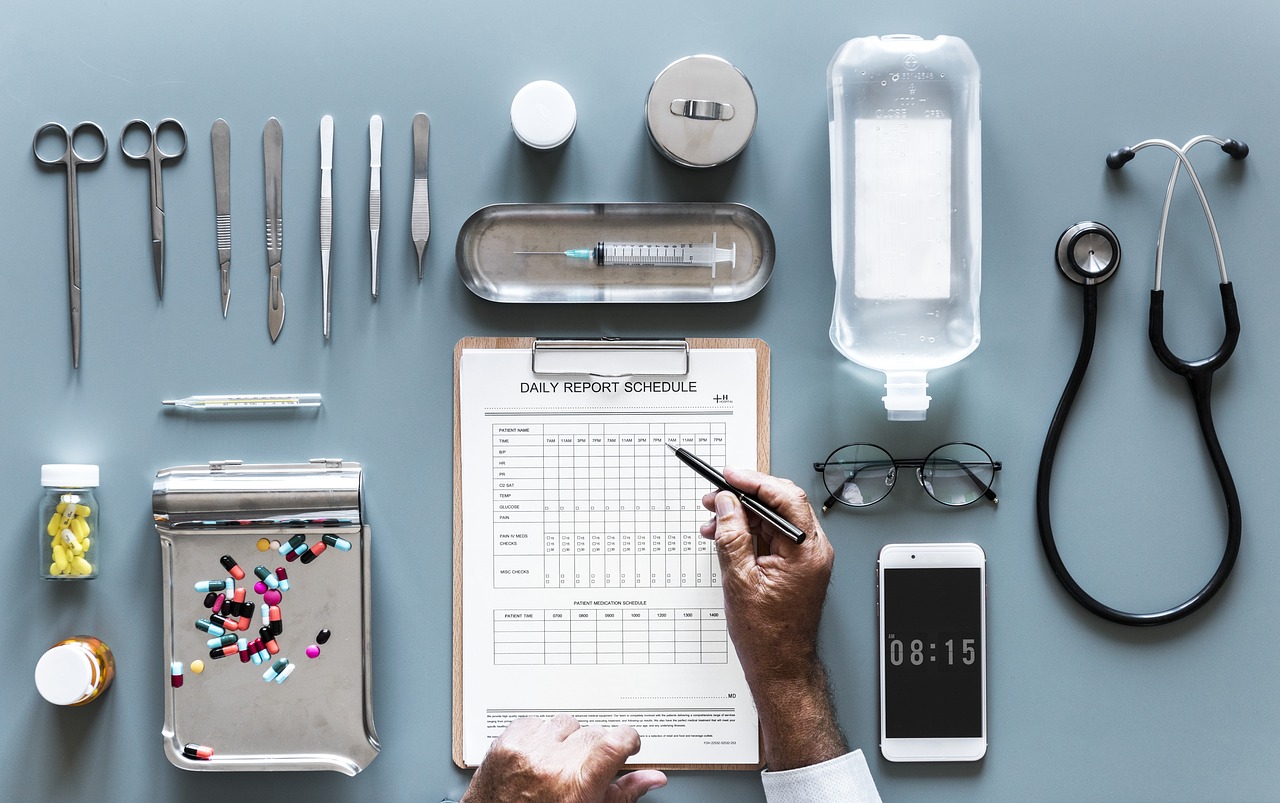 Request a Loan Today*
*By filling out the form above, you will be routed to LoanStart.com's loan request form.
Across the board, health care is one of the biggest expenses for Americans. Altogether in 2015, Americans spent $3.2 trillion on health care. In 2016, the average American spent $10,345 on health care. In 2023, the average per person health-care cost is expected to rise to $14,944.
In 1960, the average annual cost of healthcare per person was $146. Even after adjusting for inflation, today's healthcare costs are still nine times higher now than they were almost 60 years ago. It is predicted that both healthcare and insurance costs will continue to rise in the coming years.
Compared to people in other developed nations, Americans spend more on prescription medications and visits to the doctor or ER. At the same time, Americans aren't as healthy as people in nations where they spend less money on healthcare.
On average, Americans spend $2,823 each year on health coverage (about 6.4 percent of their annual income). In some parts of the nation, the cost is much higher than the average. New Jersey residents spend over 10 percent of their annual salary (over $5,600) on health coverage. Even with the Affordable Care Act, there are still about 42 million uninsured Americans.
With healthcare and insurance costs continuing to rise each year, Americans want to save money whenever and wherever they can. To help you spend less money on healthcare, we've outlined some ways to find the best deals on health insurance.
Start with the Exchange
With the advent of Obamacare, the ACA (Affordable Care Act) Health Insurance Marketplace is the first place many people look for health insurance. However, in spite of the financial penalties, many Americans have never registered, and millions remain uninsured. Many of these uninsured people qualify for tax credits without even knowing it. If they were to apply, these credits would make health insurance much more affordable for them.
The U.S. Department of Health and Human Services estimates that almost half of all uninsured individuals, "may qualify for the advance payments of the premium tax credit (APTC) and cost-sharing reductions (CSR)." An additional 30%, whose incomes are slightly higher, could still qualify for the APTC.
So first, begin with the ACA healthcare exchange to see what you qualify for. Even though many people think they cannot afford health insurance, some may have never done their homework and don't know what they qualify for.
Pay the Penalty or Pay for Insurance?
If you are currently uninsured, you are responsible for all unexpected medical costs you or your family might face. For serious illness or accident, a trip to the hospital could cost tens of thousands of dollars. But that isn't the only cost you are responsible for if you don't have health insurance.
Without qualified insurance as mandated by the ACA, you must also pay a penalty tax. In 2016, this penalty was raised to either 2.5 percent of your household income or $695 per person (whichever is more). If your household income is $30,000 per year and you are uninsured, you'll pay about $750. If you make $45,000 per year, you'll pay about $1,125. The fee is paid when filing your federal tax return for the year during which you weren't covered by health insurance.
The 2017 penalty tax for not having health insurance is calculated as one of the following:
Percentage of your household income – 2.5 percent of household income. Only the portion of your income that's above the yearly tax filing requirement is counted. The maximum fee is the total yearly premium for the national average price of a bronze-level plan.
Per person - $695 per adult, $347.50 per child under 18. The maximum fee is $2,085. You only pay for those in the household without insurance coverage.
Without qualifying health insurance, you pay whichever cost is higher. In addition, the penalty rises each year along with inflation.
Yet with tax credits and cost-sharing, you could spend roughly the same amount each year on health insurance. For those people who previously chose to pay the penalty, it could now be more cost effective to purchase health insurance. In some cases, purchasing health insurance will actually be cheaper than paying the tax penalty.
Try Medicaid and CHIP
Depending on where you live and your income, you could qualify for Medicaid. Offered in every state, Medicaid provides health coverage for many low-income people and families, especially children, pregnant women, elderly people, and those with disabilities. Even if you are an adult that doesn't qualify, your kids might be covered by CHIP (Children's Health Insurance Program), which provides health coverage to eligible children.
To see whether you qualify for Medicaid or CHIP, you can apply through the federal health insurance marketplace or contact your state's Medicaid agency. Since the ACA changed some of the rules for Medicaid, you could qualify for Medicaid now even if you didn't qualify in the past. Unlike the regular ACA plans, you can enroll any time of the year if you're eligible for Medicaid or your kids are eligible for CHIP.
The specific Medicaid and CHIP benefits along with the cost will depend on your state of residence. Get general information about Medicaid here.
Over 65? Apply for Medicare
Similar to Medicaid and CHIP, Medicare is designed specifically for Americans 65 and older. Also, people who receive Social Security disability benefits may qualify for Medicare. As is the case with Medicaid and CHIP, apply through the health insurance exchange to see if you are eligible.
Under 26? Ask Mom and Dad
If you are under the age of 26, ask your parents if you may join their health insurance. If they have insurance and their plan covers dependents, it must accept you until you reach 26. This is the case even if you are married or don't live with your parents. The coverage won't be free, so expect to pay something. Yet this may be cheaper than buying your own insurance.
Healthcare Sharing Plans
These plans are belief-based alternatives to Obamacare and health insurance. This type of coverage allows members to avoid the ACA tax penalty but does not guarantee coverage and is not eligible for subsidies or tax credits. However, it is not health insurance and is not regulated by any departments of insurance.
Groups like MediShare allow members to share healthcare costs without purchasing insurance. Members pool their resources which are distributed when a member faces certain healthcare costs.
Shop Around
Although you can shop for health insurance directly on the health exchange website, one suggestion for finding cheaper health insurance is to shop around outside of the exchange. Some companies may offer different plans than what is offered on the exchange. By working directly with the insurance company, you could possibly get a better deal on a plan than you can through the exchange.
COBRA
If you have recently experienced a change in employment, you may still be eligible for health insurance under COBRA. Passed in 1986, the Consolidated Omnibus Budget Reconciliation Act (COBRA) allows employees to continue to receive group health benefits after certain events. These include quitting a job, being fired from a job, reduced hours at work, being in-between jobs, death, divorce, and other life events.
COBRA only covers health plans offered by businesses with 20 employees or more. This coverage can be extended up to 18 months if the change is due to termination or the reduction of hours. In some cases, coverage may continue for up to 36 months.
Although it may seem like a good idea, this type of coverage is typically more expensive than the average marketplace coverage. Yet COBRA would probably be useful if it were your only option.
Compare Premiums and Deductibles for Healthcare Plans
When shopping for health insurance, be sure to know what you are comparing. Simply looking at the monthly cost of health insurance, called the premium, may seem like the best way to gauge the actual cost of the plan. Yet a healthcare plan with the lowest monthly cost is not always the cheapest.
A low monthly premium usually means the plan has a high deductible. Your deductible is what you must pay for medical care before your insurance plan pays anything.
So even though you pay less each month for a certain plan, the final amount you pay for insurance and healthcare could be more for a lower cost plan. This is especially true if you have high medical costs during a given year.
Use a Third-party Broker
Alternatively, you can also search for health insurance through a third-party broker like eHealth, GetInsured.com, and GoHealth. Below are two types of coverage offered through these brokers:
Medical Insurance Packages - A combination of products, from insurance policies to products offered through a variety of companies, these packages have limited benefits. They are usually cheaper than major medical individual health insurance. Be sure to read the fine print before purchasing a medical insurance package to know what exactly a package does and doesn't include.
Short-term Health Insurance - Offering limited benefits, these plans are legally limited to 3-month terms. People who choose this type of plan are usually waiting for coverage to begin, waiting to be eligible for Medicare or are simply without health insurance outside of Open Enrollment. Additionally, if you still need short-term insurance after 90 days, you must reapply, and your deductibles will reset. As a result, these plans are not recommended for ongoing coverage.
Be aware that neither of the types of coverage listed above meets the federal coverage and benefit requirements of the ACA. They also do not qualify for tax subsidies. If you purchase health coverage that doesn't qualify under the ACA, you risk paying the penalty tax.
What Qualifies as 'Minimum Essential Coverage'?
If you need a federal subsidy to help you afford health insurance, you must use a government exchange like Healthcare.gov, your state's exchange, a licensed and certified agent, or a qualified online insurance marketplace that partners with a government exchange.
The types of healthcare which the ACA qualifies as "minimum essential coverage" include:
Insurance you purchase through the Health Insurance Marketplace or on your own
Health coverage through a job, including COBRA and retiree plans
Most kinds of Medicaid
CHIP
Medicare Part A or Part C (Part B coverage alone doesn't qualify)
TRICARE and most types of Veterans Administration coverage
There are also health plans and products that don't qualify as valid coverage. Individuals who only have these types of coverage may have to pay the tax penalty. They include things like:
Coverage only for dental or vision care
Coverage only for a specific condition or disease
Workers' compensation
Plans that only offer discounts on medical services
Investigate Your Options
With the ACA, it is now much more affordable for many Americans to purchase health insurance. If you are currently uninsured, there are a number of good options for purchasing health coverage. Before deciding to remain uninsured, investigate the options and learn the cost of health insurance for you and your family.