Credit Cards and the Fed Interest Hike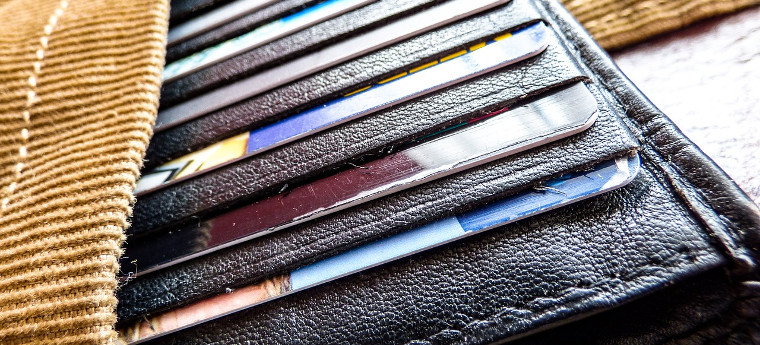 If you carry a balance on your credit card, the interest rate is about to rise.
Per a recent New York Times article, the Federal Reserve's decision to raise rates will result in the typical credit card holder seeing "annual interest charges rise to 16.75 percent from 16.5 percent."
Request a Loan Today*
*By filling out the form above, you will be routed to LoanStart.com's loan request form.
You should expect your rates to increase no matter where you fall on the credit spectrum.
And we're not out of the woods yet – experts say the central bank will raise rates two more times this year.
Credit Card Debt
If you believe NerdWallet, the average U.S. household with credit card debt owes nearly $17,000. So, even a 0.25 percent increase in annual interest charges can pack a punch or at least a slap.
Let's look at the math. (Please note this is just an example and may not reflect your financial situation.)
If you have a current credit card balance of $17,000 and an interest rate of 16.5 percent and you were trying to pay off that debt using a payment percent of 3 percent, then you'd be looking at 285 monthly payments that'd add up to $14,218.19 in total interest charges. That's assuming you never added to the balance of the card.
If you bump that up to a 16.75 percent interest rate, then your total interest charges would increase by over $400.
Clearly, this is an expensive way to borrow money.
Using a Personal Loan Instead
The APR range offered by the lenders in our network is 4.84 percent to 35.99 percent. So, depending on your financial situation, a personal loan might better serve you.
We invite you to request a loan using our loan pairing system. Our service is free to use. We'll try to connect you with a provider that can offer you funding, whether you need money for medical expenses, debt consolidation, home improvement, or any other financial need.
Paying Back Your Debt
No matter what type of credit you use, it's important not to let the interest get unmanageable.
Financial experts suggest that you pay back your credit card balance each month, as it will help you avoid paying the interest altogether.
While this solution doesn't work for everyone, you should still try to pay back your debt as quickly as you can.
Will the Rate Increase Affect Anything Else?
Analysts say that the rate increase will not have any bearing on mortgage interests, which are already rising with the yield trajectory of 10-year Treasury bonds.
Auto loans will also be unaffected by the change. The reason here is that high competition helps keep the interest rates down for car loans.
Other financial products will eventually feel the effects of the interest rate rising. For now, though, it's credit cards that will be immediately more expensive.
Understanding Balance Transfer Credit Cards
With the interest rate rising on credit cards, it might make sense for you to either get a balance transfer credit card or to move the debt into an installment loan (as we suggested earlier).
A balance transfer card will usually have an introductory interest rate that's sometimes as low as zero percent. The period will vary, but we've seen some for as long as 18 months. We should note that if you miss a payment, you may lose your offer and the interest rate will go up before the offer period has ended.
If the prospect of going from your current credit card interest rate down to zero percent seems too good to be true, it's because we haven't mentioned the transaction fee yet. The balance transfer card transaction fee can be for one to five percent of your transferred debt.
So, if you had a credit card balance of $17,000, the transaction fee could be around $170 to $850. That'd be a small price to pay if you can pay off the loan during the zero percent offer period.
The interest rate will go up at the end of the offer period. Hopefully, you will have been able to pay off the debt before this happens.
Final Thoughts
With credit card rates on the rise, it makes more sense than ever to use a different tool to pay off your debt. Whether that be a balance transfer credit card, a personal loan, or another financial product, we hope you're able to manage your money effectively. If you have any questions, please don't hesitate to reach out.