DIY Budget-Friendly Halloween Costumes for 2015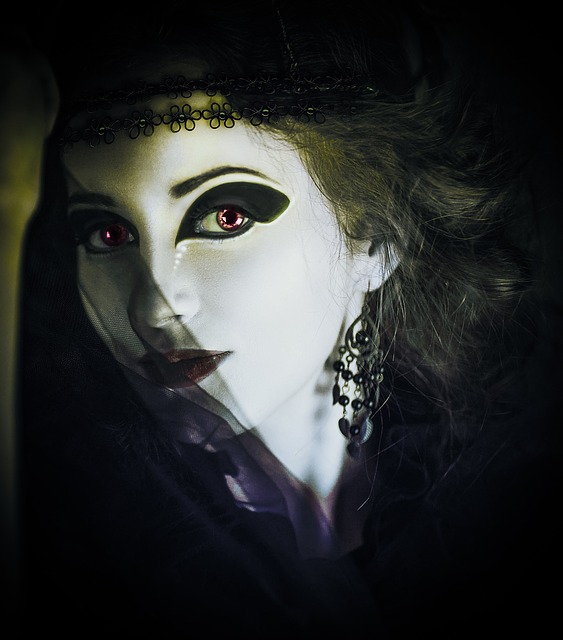 Don't get us wrong, we love an epic Halloween costume. It's just that we think you can make one yourself. You'll likely need to buy a few festive accessories to round out the edges, but for a Halloween costume on a budget – like if you're trying to stretch your student loan funds or pay back a cash advance – you can be ghoulish without giving up the ghost of your bank account. Here are ten picks for inexpensive Halloween costumes you can make yourself.
Request a Loan Today*
*By filling out the form above, you will be routed to LoanStart.com's loan request form.
Superhero

. Superheroes aren't going anywhere. The major movie studios have superhero films planned through 2020. That means you could get a lot of use out of a good superhero costume. It'll be easy to stick to a budget if you keep the costume as generic as possible. That means a brightly colored top, tights, a cape, and a small piece of fabric with eye-holes cut out. That's seriously all you need. If anyone asks you which superhero you are, just answer: "One that fights bad guys."

Jungle Explorer

. It's easy to design a jungle explorer costume. Just pretend you're going on a safari and choose the clothes you'd like to wear from your closet. As long as you stick with the beige-hued, light-weight options, you should look the part.

Robot

. Robots come in many shapes and sizes. So whether you use aluminum foil or silver makeup, it shouldn't be too expensive to turn yourself into a droid. Pro tip: To truly bolt down your character, memorize multiple bionic catch phrases. The slow, robotic "I am a robot," will only get a laugh so many times.

Zombie

. The zombie craze is just about over, but you can still get away with going as one this Halloween. Grab some old clothes that you don't plan to wear anymore and tear them up. Then paint gashes on your skin underneath the tears. Remember, a great zombie costume requires a lot of well-applied makeup. The grosser the better.

Witch

. A pointy hat is not required for a great witch costume. You really just need to be dressed in black and have one other witchy accoutrement. A broom will make it easy for people to tell what you are, but it can be annoying to carry around all night (and some clubs won't let you in with one).

Medical Doctor

. The difference between you and a medical doctor is a set of scrubs. Scrubs are absurdly inexpensive. Seriously, you can the top and bottoms for about $10. Add a clipboard and you'll be all set.

Sports Player

. There are an awful lot of sports out there and we bet you've tried at least one of them. That means you have a uniform somewhere in your house just waiting to be reused as a Halloween costume. Don't worry if it fits you a little worse than it once did. Halloween costumes are supposed to be tight.

Graduate

. One of the top reasons people try to stick to a budget when planning a Halloween costume is because they're trying to pay back a student loan. If you're paying off a student loan, it probably means you've already graduated. So break out your graduation garb and wear it again for Halloween.

Rich Person

. If you were interviewing for your dream job, which of your classiest outfits would you wear? Wear it Halloween night with fake money spilling out of every pocket and crease. To make the costume amusingly unconventional, throw on a pair of sunglasses shaped like dollar signs.

Journalist

. All you have to do to look like a journalist is print out the word "Press" and stick it on your best fedora. If you don't mind carrying around a prop, you can include a pocket-sized recorder or a reporter's notebook.
A Few More Ways to Save Some Green on Halloween
A cheap Halloween costume won't save your fall budget if you splurge on other Halloween mainstays. Here are a few tips on how to save money in October:
Don't throw a Halloween party. Resist the temptation to host your own October bash. Instead, try to get invited to one of your friend's festivities. It's a lot cheaper to go to a party than to throw one.
Make your kids' costumes, too. Halloween costumes for kids can be just as expensive as the adult variety. Save yourself some money and use the tips from above to design some DIY Halloween costumes for your children.
Don't get vandalized. If you live in a neighborhood that's subject to Halloween hooliganry, you might have to stay home and guard your house from vandalism. Be sure to hand out good candy, so as to appease any potential vandals. You don't want to have to repair what those pesky kids can break in just one night.
For many, Halloween is one of the most fun nights of the year. It can still be enjoyable without breaking the bank if you focus on your budget and don't make any unnecessary purchases. Happy Halloween!