What is FinTech and Can Technology Help You Get a Loan?
We discuss the future of personal lending and how technology is changing the loan application process.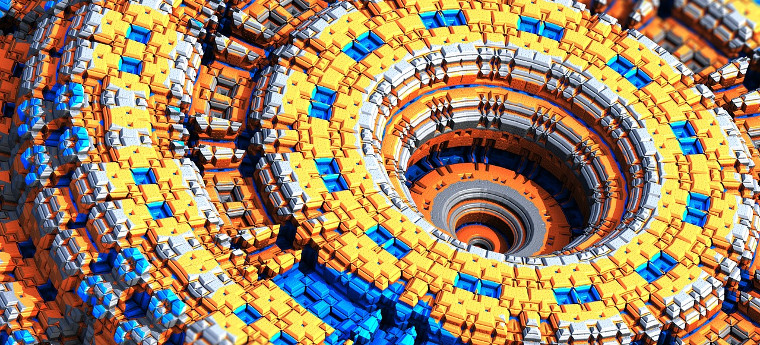 Request a Loan Today*
*By filling out the form above, you will be routed to LoanStart.com's loan request form.
Look around you nowadays, and you'll see most people doing something on their mobile devices. Everyone is texting, reading articles, listening to music, playing games, checking in on social media or doing any number of other tasks.
The ease and accessibility of technology mean people are now more connected to each other and the world than ever before. This connectedness has led companies in every industry to innovate the ways in which they present and deliver their products. In the financial sector, this has produced FinTech.
What is FinTech?
Combining the words 'financial' and 'technology,' Wikipedia describes FinTech as:
"an industry composed of companies that use new technology and innovation with available resources in order to compete in the marketplace of traditional financial institutions and intermediaries in the delivery of financial services."
Billions of dollars worldwide have already been invested in FinTech, both at existing financial institutions as well as by startup companies. Online lenders like Lending Club and SoFi, insurance companies, traditional brick-and-mortar banks and startups like WePay (a rival to PayPal) are a part of the FinTech revolution.
In a broad sense, the term describes any innovation related to business transactions. On a practical level, FinTech refers to any company which uses technology to deliver and improve financial services to consumers and commercial enterprises. Regarding the function of FinTech, the term applies to mobile applications and solutions, business models and products which use the internet to introduce or integrate financial services.
How FinTech affects 'Computer Lending'
As FinTech becomes more commonplace and technologies evolve, a lot of speculation is removed from the lending process. Traditionally when taking out a loan, lenders looked at some factors like your credit history and credit score to determine whether or not you qualify for a loan. In some cases, their risk assessment model might have prohibited some people from successfully taking out loans. FinTech offers new levels of analysis which frequently makes taking out a loan much easier.
Also, if you apply for a bank loan, you could wait a week or more on the loan's approval. In the meantime, you might have an emergency which requires you to have money sooner rather than later. One of the main benefits of these new technologies is that they streamline the online lending process. In some cases, borrowers can qualify for an online personal loan the same day they apply and have their money within a couple of business days. With this model, online lenders have quickly become the 'go to' place to borrow money, rather than simply an alternative to traditional lenders.
Benefits of FinTech
The advent of FinTech brings a number of benefits. One significant advantage is the ability to move around smaller amounts of money. This is especially beneficial to small businesses and solo entrepreneurs who can use FinTech solutions to get paid more efficiently with fewer up-front costs and less overhead.
Another major benefit of FinTech is speed. Being able to move money quickly makes it easier to send and receive money. This is particularly beneficial to those who use online lenders because they can have their money within days to meet their urgent needs.
Also, simplicity is one of the benefits of FinTech. With so many transactions being done online, it has never been simpler to make purchases, pay bills, take out loans, and do so many other financial tasks.
Risks Associated with FinTech
FinTech makes life easier for everyone, but the technology has risks. With so much sensitive information being transmitted online, technology has opened up avenues for crooks to steal personal information. As a result, data security is one of the biggest risks of using FinTech to handle financial transactions. This risk isn't limited to small businesses. Even the largest companies have experienced data hacks in the past.
Along with keeping sensitive data secure, protection against identity theft is a growing concern for consumers and businesses. However, at the same time, when applying for an online loan or other financial services, know that reputable companies take data security and identity theft seriously and constantly work to protect user data.
Also, as FinTech makes it increasingly easy to borrow money online, consumers should be even more vigilant when applying for loans. Less reputable lenders may exploit the technology by getting borrowers to sign for loans with higher interest rates, higher fees, and unclear terms while offering very little customer service. While their activities are not illegal, their primary goal is to exploit people who need money fast.
FinTech and the Future
The internet age and the proliferation of mobile devices have altered the way we handle our money. As FinTech continues to evolve and develop, even more individuals and business will use these solutions to deal with financial transactions and manage money in the near future.