Get a Christmas Loan
What to expect when applying for a holiday loan. We can help you get started when you are ready to request your money.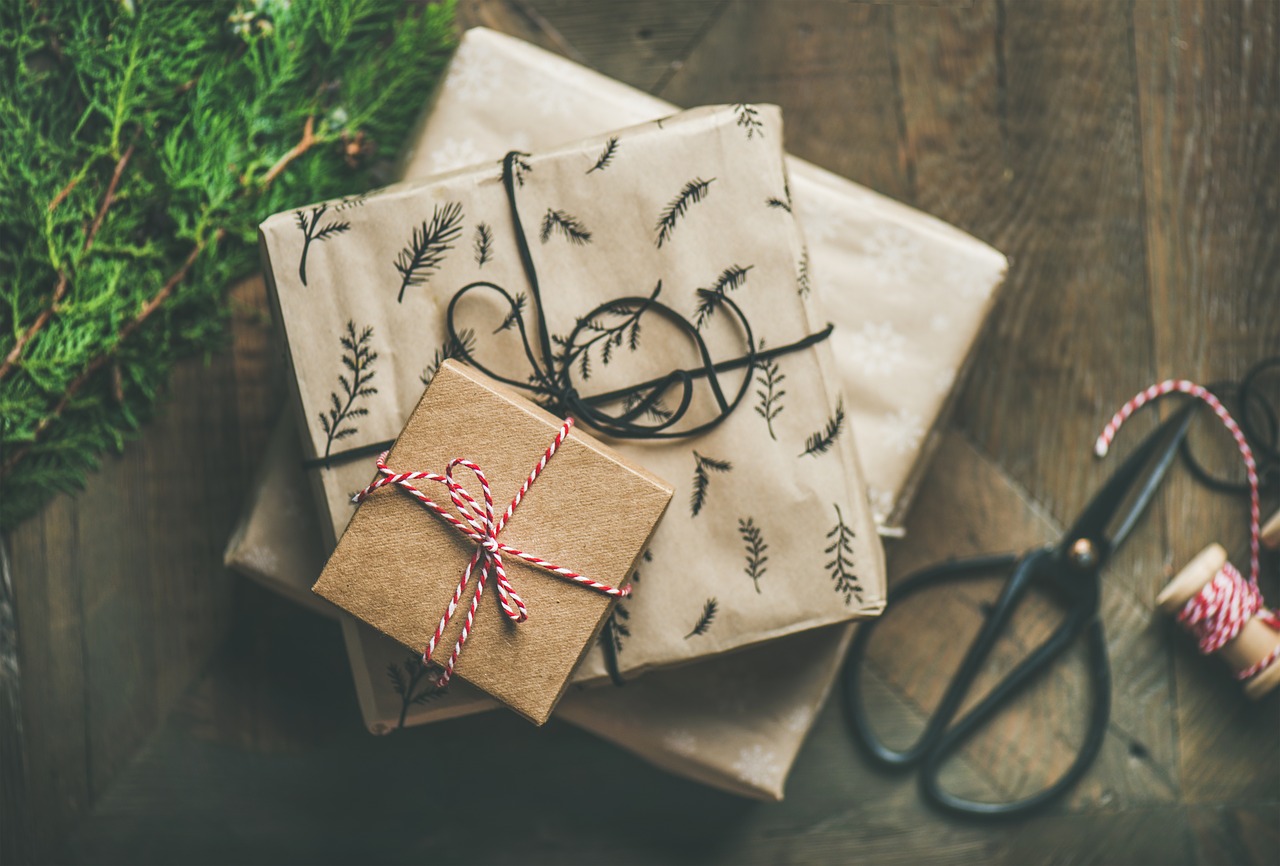 Request a Loan Today*
*By filling out the form above, you will be routed to LoanStart.com's loan request form.
The holidays can be an incredibly expensive time of year. It's not just that you're obliged to spend quite a bit on those around you, but rather that it's a time when you may feel the most generous. If you're short on cash, though, you might feel it tough to participate in the season. This is perhaps why so many choose to get a loan for Christmas, especially when they know they can easily make the payments later. Before you choose your holiday loan, though, you should read the information below.
What is a Christmas Loan?
Before you start your journey toward getting funded, you might want to learn a bit more about Christmas loans in general. This type of money is popular during the holiday season, but the name can make it seem like it's a bit more of a special product than reality bears out. In fact, taking out this type of loan is no different than taking out one of the dozens of other types of personal loans.
When you take out this type of loan, what you're really looking to do is to get more cash for the holidays. The method by which you'll do this is taking out a personal loan. This loan can come in a few different forms, but the short version of the process is that, if approved, you're going to borrow money from a lending institution with the goal of paying back that loan (and its accrued interest) over a period of time. There are dozens of different products that can be packaged under the label of being Christmas loans, but they generally work in the same way.
What you're really getting involved with here is the world of personal loans. Personal loans used to be much more popular in the days of smaller banks and easy lending, but they're a relative rarity today. Personal loans have always been meant to help individuals receive up to $40,000. They're similar in many ways to traditional loans that you receive from the bank, albeit at higher interest rates and they typically have a somewhat more involved process of vetting the individual applicants. Personal loans are rarely available from traditional banks and are instead offered by companies that specialize in this type of loan.
When you apply for a loan of this type, you'll likely be directed on your paperwork as to why you're asking for a loan. The reason why this loan gets a unique name is that you'll generally list your reason for applying as holiday spending or as being holiday-related.
The way that holiday loans differ from personal loans is not so much in how the lender views them, but rather in how the consumer uses them. As we mentioned, a holiday loan is just another name for a personal loan. However, since the borrower is using the funds for holiday-related purposes, the money might be paid back sooner than it would be for a loan used for something more long term. This is, of course, not a surety, as some borrowers will take just as long to pay back this type of funding as any other.
Sources of Funding
If you want a Christmas loan, you're going to have to visit a personal lender. There are many types of funding that you might be able to get, so it can feel more than a little overwhelming when you first get started. Breaking down the types of lenders can help you to figure out what might be the best fit for you and, importantly, the types of lenders that might be most likely to help you get a loan when it is the most needed. Below are some of the most common sources of funding.
Traditional Personal Lenders
Traditional personal lenders operate out of brick and mortar storefronts, though an increasing number of them have online presences in the modern era. These are the big lenders that tend to work with those who have slightly-higher credit scores, but also tend to have slightly lower interest rates. If you're looking for the type of Christmas loans that your parents might have taken out, you're looking at a loan from one of these institutions.
It should be noted that there is a big difference between a personal lender and other types of providers. Personal lenders tend to give out more money and over more extended periods, though with the caveat that they're going to be much more discerning about to whom they lend their money. The good news for most borrowers, though, is that they charge an interest rate that's far closer to what you'd find on a traditional loan. Brick and mortar lenders tend to be a little slower and tend to be less forgiving than online lenders, but they are a solid choice if you have the time to spare.
Examples: OneMain Financial
Online Personal Lenders
Online personal lenders have taken the reins of the industry over from the brick and mortar lenders, not only outnumbering them by a significant factor but also radically changing the way that loans are given out. These lenders will allow you to submit all of your information online and may come back to you with an approval and a loan offer in a relatively short amount of time. The sheer number of online lenders also makes it easier to find a lender who will give you a loan even when others won't talk to you.
The interesting thing about these online lenders is that they're quickly becoming the norm. Not only can you get loan products from a number of companies that were born online, but several of the lenders are owned by the same major banks that no longer give out personal loans in their branches. This gives online lending a certain amount of safety that you might not expect from shopping online, coupled with the type of flexibility that you've probably come to cherish from those companies that exist only on the internet.
Examples: LendingTree, LightStream, Discover
Micro-Loans
Micro-Loans are a relatively new concept that was more or less born on the Internet. Instead of working through a bank or a large financial company, you'll be working with private individuals who have come together to fund loans. The goal here is generally to get money to those who need it and to allow those who have money to put it to work in ways that are not possible through the traditional system. Micro-loans are becoming more popular for personal loans, especially among those who have the means to pay back the money but not necessarily the credit history to prove it.
Merit-based loans are a big deal in the micro-loan industry. The idea is that money should go to people who deserve to borrow, but who might be too risky for traditional institutions. Because the full amount of the loan isn't being put up by any one person, there's less of a risk to each investor. It does tend to take a little longer for these platforms to approve loans and they almost always require more paperwork than average, but they can be a great lifeline for those who cannot get a loan from any other source.
Examples: Lending Club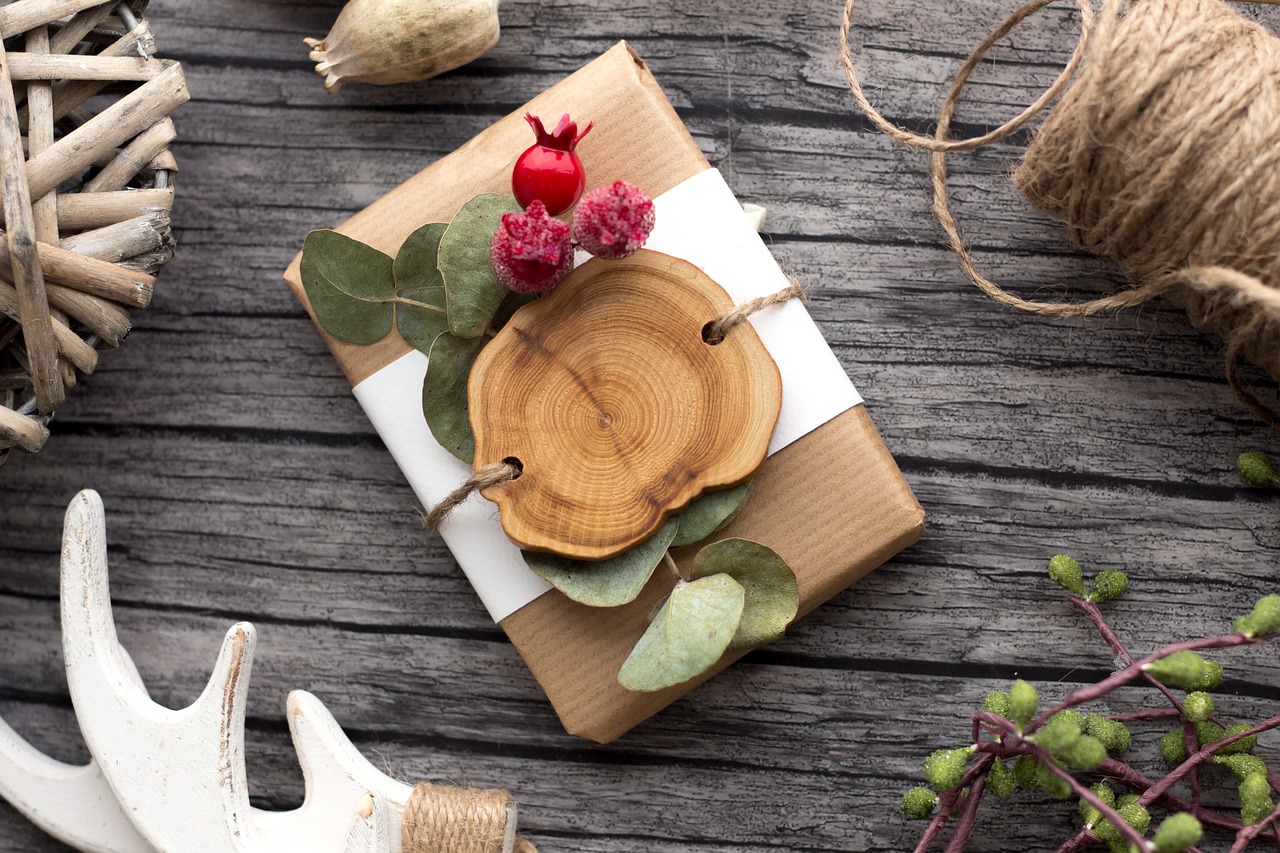 Types of Funding by Credit Score
The most significant factor that's going to impact your ability to get a Christmas loan is your credit score. Unfortunately, you may find yourself actively hurting your credit score every time you go into the loan process blind. Instead of simply applying to every loan institution and hoping for the best, you might be better served by looking at your credit score and figuring out from whom you'll be likely to get a loan. Below are a few examples of where you'd be most likely to get a loan at the various levels of credit.
Exceptional: 800+
If your credit score is above eight hundred, your chances of getting a loan around the holidays are excellent. You should be able to borrow from virtually any lender, so long as you can prove that you have a stable source of income. You'll also get the best interest rates, as your credit score shows that you essentially pose no risk to the lender. Your best bet here is to go with one of the many online lenders that work with those who have excellent credit. You may also want to avail yourself of a local credit union or even one of the few major banks like Wells Fargo that still deals win personal loans.
Very Good: 740-799
As far as personal lenders are concerned, your credit might as well be over eight hundred. The amount of risk you represent is ridiculously low, so feel free to submit an application to virtually any lender you choose. At this point, you're just looking for which company is going to offer you the best interest rates. You might not get quite as good a rate as someone who has a perfect credit score, but you're going to get very close.
Good: 670-739
Once your credit score dips below 740, you start to show at least a little bit of a risk to a lender. You might not be able to work with one of the online companies that will only take the zero-risk candidates, but virtually everyone else should be happy to have you. If you're at the upper end of the scale, banks are still a real possibility. If you're toward the lower end, you'll still be able to work with top-tier companies and to get a very competitive interest rate. At this point, you still have a better credit score than the average borrower.
Fair: 580-669
This is where the average borrower sits. The bad news is that you probably won't get to work with some of the best-known online lenders, or at least you'll have to pay a premium to do so. You may, however, still have many options for borrowing. There are plenty of micro-lenders, traditional lenders, and even major online companies that are going to be more than happy to work for you. The interest rates at this level aren't going to be that competitive, but they won't be any worst than what you'd get on a store credit card.
Poor: Below 580
This is a huge range, so every customer will have a different experience. If your score is above 550, you may have a chance to work with a few of the traditional lenders, and you'll likely have a good chance with micro-loans so long as you have a proven source of income and you're up to date on your recent payments. If you're below 550, though, it's going to be very hard to get a loan. Look at micro-loans that are needs-based, though you should know that most of these organizations aren't going to be as likely to give out Christmas loans.
What to Expect from Christmas Loans
It's always a good idea to go into the loan process with a solid game plan. The good news is that the vast majority of lenders are going to have the same expectations out of you when you choose to get your loan. If you are willing to follow a specific script, you may be able to pass through the loan process faster and start working on all of your other holiday plans. Below is a good example of what you should expect from your holiday lending experience.
Finding the Lender
Your search to get cash for the holidays will start with finding the right lender. The types of lenders listed above all work for different credit types and different individuals, so make sure to do your homework before you sign anything. Never feel afraid to contact multiple lenders at once, especially before you start filling out paperwork. You may end up working with this company for quite some time, so ask all the questions you can before you try to take money out. The more you know now, the better you'll feel once you take the loan out.
Filling Out the Paperwork
You're going to spend most of your time getting a loan for Christmas working on paperwork. Getting an online personal loan for excellent credit is like borrowing for a car or for a house, so you'll need to prove that you have the required income to qualify for the loan and that you don't represent a giant risk to the company who is originating the loan. Expect to not only have to fill out a fairly thorough application, but also to provide things like proof of residence and proof of income.
It should be noted that it's always better to provide honest information on a loan. Lying on your application can end up with you getting a loan that you can't really afford. The worst-case scenario is that you'll be blacklisted from working with that lender, so you'll never be able to borrow from them in the future. If you don't think you will qualify, make sure to ask friends or family members if they will co-sign with you, as a person with a higher income or who has a better credit history may be able to help you take out a loan you couldn't get on your own.
Processing and Deposit
Once you're done with the paperwork, it will go to processing. The modern version of personal lending is actually much faster than you might imagine. Certain lenders can get you an answer within an hour. There are other lenders that take longer, though, so don't be afraid if you have to wait a day or two to get an answer.
During the process period, you might be asked for more information. This is normal, especially if you have a low credit score or if you are right on the cusp of being approved for your loan.
If you are approved for the loan, the next step is squaring away the deposit. The vast majority of lenders will ask for your bank account information so that the loan can be directly deposited. Each lender has a different timeframe, so you might be looking at a few hours or a few days depending on the lender that you choose.
Paying Back the Loan
Once you've got the loan in hand, you'll begin the process of paying back the loan. You should have spoken to the entity that initiated the loan about payback plans. Some might allow you to accelerate the process in order to reduce your interest rates, while others might give you more time to make smaller monthly payments. No matter what happens, though, your lender will give you the date on which your first payment is due.
Most lenders now allow you to make payments online. Many also allow you to set up an automatic draft to make your payments on the same day of each month. What's important, though, is that you keep making your payments. If you can make more than the minimum each month, you'll actually end up paying the loan off a little faster. If you are not able to make your payment, make sure to contact the lender before you miss a due date, or as soon as possible afterward. Most will work with you to help you catch back up and may even waive your late fees the first time you miss a payment if you're honest about what is going on.
Put presents under the tree with a Christmas loan.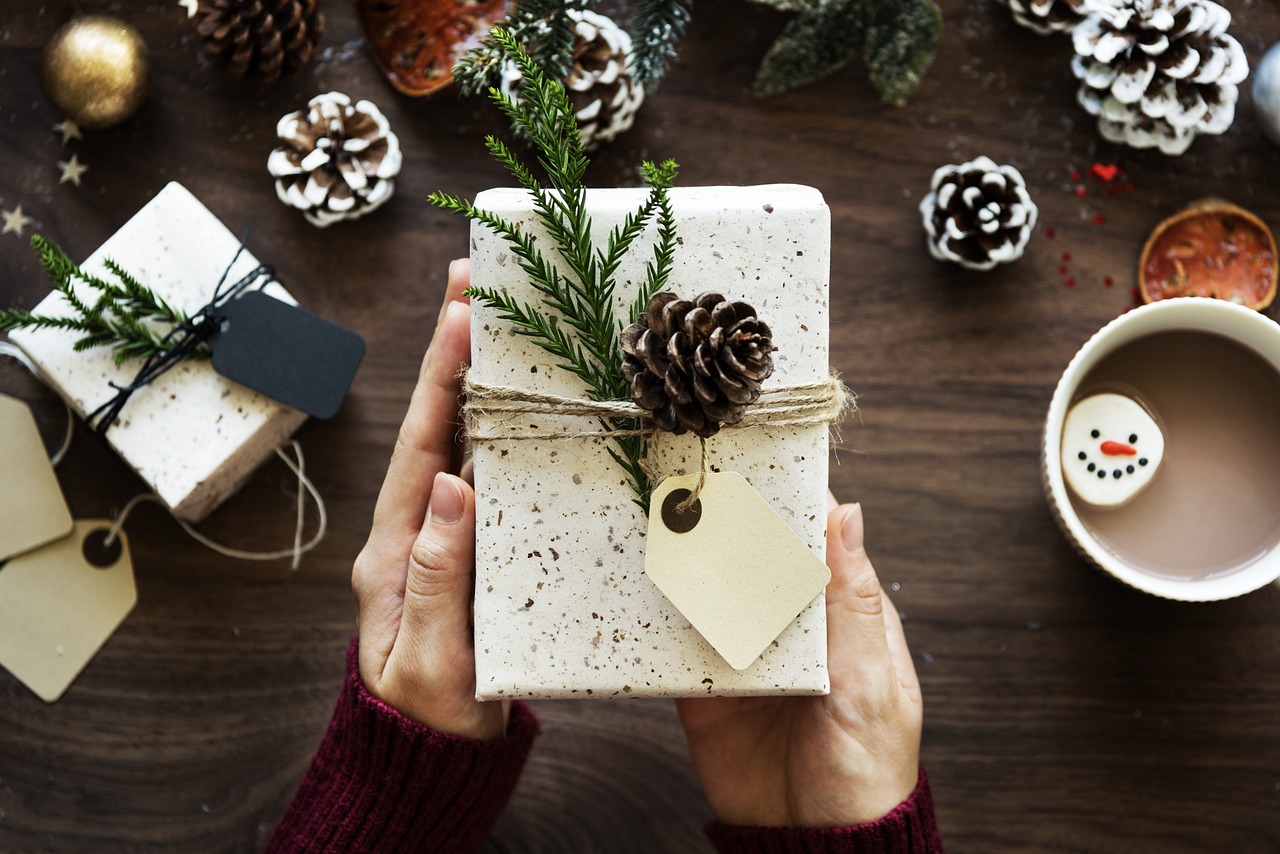 Loans and Christmas: What the Experts Say
Experts typically agree that going into debt to pay for the holidays isn't a great idea. After all, you're taking money from your future in order to pay for something that might not necessarily be needed or even wanted. Any time you take on debt, you're mortgaging your future ability to borrow and to pay your other bills, so it's a good idea to consider alternatives before you decide to sign anything. While there are certainly situations in which borrowing is a necessity, you need to be sure before you take on this type of burden.
If you are going to borrow money for the holidays, make sure that you're aware of exactly what's going to happen. The company with which you are going to pay out your loan will not only give you an idea of how much you can take out, but it is also required to let you know what your monthly payments will be and how much money you're going to end up paying back over the life of the loan. Ask yourself if you will be able to make these payments.
Try to look at your potential holiday loan not just as money you're taking out, but as extra money you are spending on the holidays. If it fits your long-term budget to spend the extra money, you may feel safe in taking out a loan. So long as you work with a reputable company and fill out all of your information correctly, you should be off to a good start. There will always be risk involved in borrowing money, both for you and the lender. It's simply up to you to decide if this is really a risk that you are willing to take.
If you need money for the holidays, you might want to take out a Christmas loan. Always make sure that you know why you need your loan, that you work with the lender that's suited for your needs, and that you have a solid plan in place to pay the loan back. If you can do all that, you'll be in a position to provide for some fantastic holiday memories without hurting your own future financial situation. Only you know if you're ready to borrow, so do your research and then get the loan that's right for you