How to Apply for and Repay a Personal Loan During Maternity Leave
A baby is a source of joy for most families. Unfortunately, few companies offer paid maternity leave to their workers. Employees only qualify for 12-weeks of unpaid but job-protected leave through the Family and Medical Leave Act (FMLA). In the absence of a federal mandate for paid maternity leave, it is no wonder that most families struggle financially during this time.
Request a Loan Today*
*By filling out the form above, you will be routed to LoanStart.com's loan request form.
Can I Get a Personal Loan While on Maternity Leave?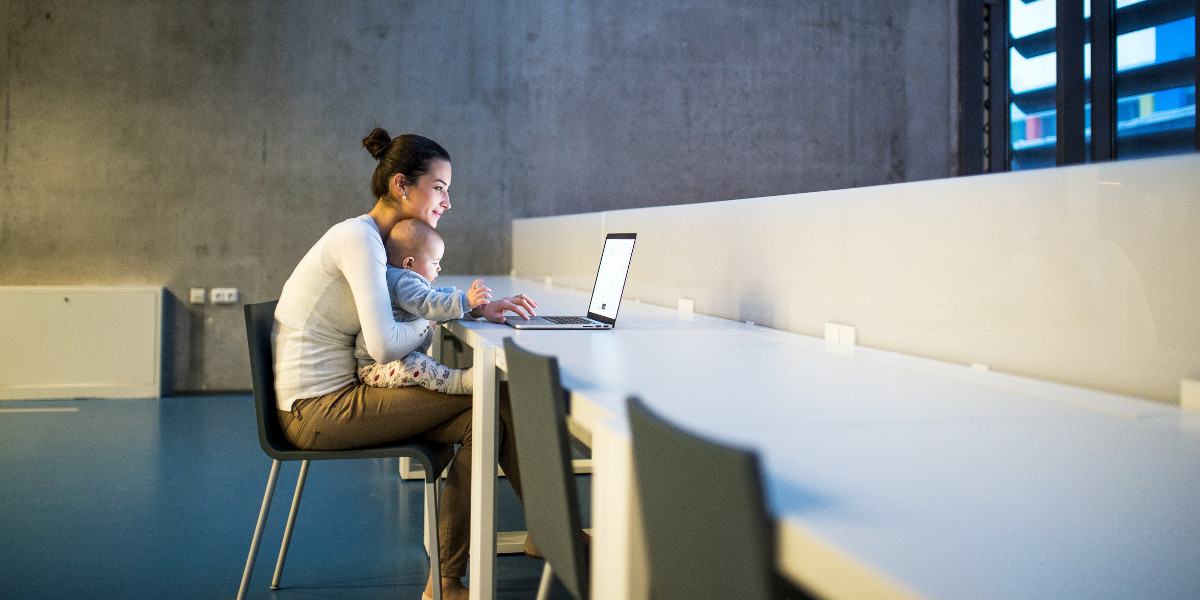 While in the past, financiers were hesitant to approve direct personal loans to persons on maternity leave, today it's possible. However, most lenders ask for the following documents to assess the borrower's ability to repay:
Maternity leave pay
Income receipts or the last available payslip
A return to work letter from your employer – this is a letter from your employer indicating your anticipated return date, the type of tenure (whether part-time, full-time, or casual) and your income once you resume work.
One needs to think carefully before applying for financial assistance while on maternity leave in the form of a personal loan, especially if you are on unpaid maternity leave. It all boils down to how much one can afford. If a lender thinks that an applicant has applied for more than they can repay, their application is likely to be turned down. Rather than thinking of applying for a maternity leave loan, there are several ways through which people can make money while still on maternity leave.
How to Make Money on Maternity Leave
In most cases, the family's budget begins to tighten up a few months into maternity leave. Some of the ways through which one can sustain their family financially without compromising their health include:
Selling Unwanted Items
When a couple finds out they are going to have a child, they are likely to buy a lot of items, including clothes for the newborn. This is also an ideal time to declutter to create space. The mom can take this time to purge their wardrobe of any clothing they might no longer need while the dad can sell unused sporting equipment, and so on.
Fortunately, there are multiple channels through which a person can sell these items. These include social media channels such as Facebook, Pinterest, and Twitter, as well as e-commerce sites such as eBay. One can also run a car boot or garage sale.
Selling Hand-Made Items
One can also earn by turning their hobby into a source of income. For instance, those who love cooking or baking can make pastries or cakes and sell them. One can also choose a niche such as sugar-free baking products. People love and appreciate hand-made items, especially because they are unique. From designing pallet plaques to making hand-made jewelry, there are multiple ways through which one can turn their hobbies into money-making opportunities.
Tips on how to sell your crafts
Identify one's area of specialty after evaluating several ideas
Develop a sales plan
Carry out market research to identify the target audience
Come up with strategies on how to attract intended clients
Blog or vlog
With this internet age, it is easy for one to make money blogging or vlogging. Moms can take this time to discuss pregnancy complications, tips, and how to bring up children. One can also choose from any other topic they are passionate about. For instance, a mom who is passionate about fashion can come up with a fashion-related blog or vlog. A dad who is handy around the house can create a DIY blog or vlog.
Offer Services
There are multiple ways through which people can sell their skills online. Some of the assumable roles include:
Social media VA – for example, one can become a Pinterest virtual assistant where they help clients create appealing graphics, create boards, schedule pins, and add product descriptions
Freelance writer – for persons with a rich imagination, this is an ideal way of making some extra money. There are multiple platforms where one can write
Tutor – this is also becoming quite popular due to the huge number of platforms through which one can tutor. All one needs to do is find something they are good at
Transcriptionist – This is the process of converting an audio message into a written text
One can also take paid surveys or even test websites. Most of these activities only need one to have a stable internet connection and a personal computer.
How to Pay Bills While on Maternity Leave
Most people get worried about making ends meet, especially when they are out on parental leave. Some of the ways through which couples can manage to pay their bills while on maternity leave include:
Planning Ahead
Even before the baby comes, the couple needs to work out their budget for after the delivery. For instance, if both of them intend to go back to work, the child will need to be left under someone's care. Apart from the hospital bills and post-birth care, the parents will need to budget for other items such as baby's clothes, diapers, formula, and so on. Planning ahead enables the couple to adapt much more quickly when the baby comes. It is also advisable that parents plan and save for their children's education as soon as they are born.
Planning also involves thinking of the ways through which one can supplement their income while on leave.
Take up a Short-term Disability Insurance Plan
A short-term disability insurance plan comes in handy when a personal loan with no income verification is likely to be rejected. Such an insurance plan covers maternity leaves for a set timeframe. Such an insurance plan also covers the mother in case they are required to go on bed rest during the pregnancy. However, most insurance companies require a person to have this insurance policy in place before they are pregnant.
Applying for Small Personal Loans
Taking up a maternity leave loan can be a way of paying one's bills while on maternity leave. Before applying for such a loan, one needs to have an estimate of exactly how much they need. A small personal loan should be a way of averting a financial crisis rather than creating one. One should take up personal loans only if they are sure they can repay. One should have enough money to repay the first and second installments without affecting their budget.
Maternity Leave Loan Repayment Modifications
This is another way through which a person can free up some money while on maternity leave. For instance, one can apply for a student loan deferment if they can prove unemployment or economic hardship. In this case, the subsidized accounts do not accrue any interest. They can also apply for a student loan forbearance in which case interests will accrue. Other types of loans that can be modified are mortgages and auto loans.
Although parenthood is rewarding, it has its fair share of challenges. Most of these challenges are financial, especially during and after the child is born. This is because there are such expenses as hospital bills, gynecologist fees, and charges for lab reports and medication. Besides, mom and child need sufficient medical care to prevent post-delivery complications. All these costs can make a dent into your pocket and necessitate the parents to apply for personal loans.