Where to Find Home Loans for Single Mothers
Being a parent requires a lot of resources, whether it is financial, emotional, behavioral, or otherwise. With that said, the financial aspect of parenthood is often regarded as the most important tool to keep everything in check. Taking care of children is a hectic job, not to mention monetary devotion. Having two parents may sometimes be easier than one, having a partner support dynamic may be extremely beneficial, especially when it comes to financially supporting the family. However, being a single parent has its perks too. While the monetary status may be heavier on the one parent, there are certain ways to get around that.
Home Loans for Single Moms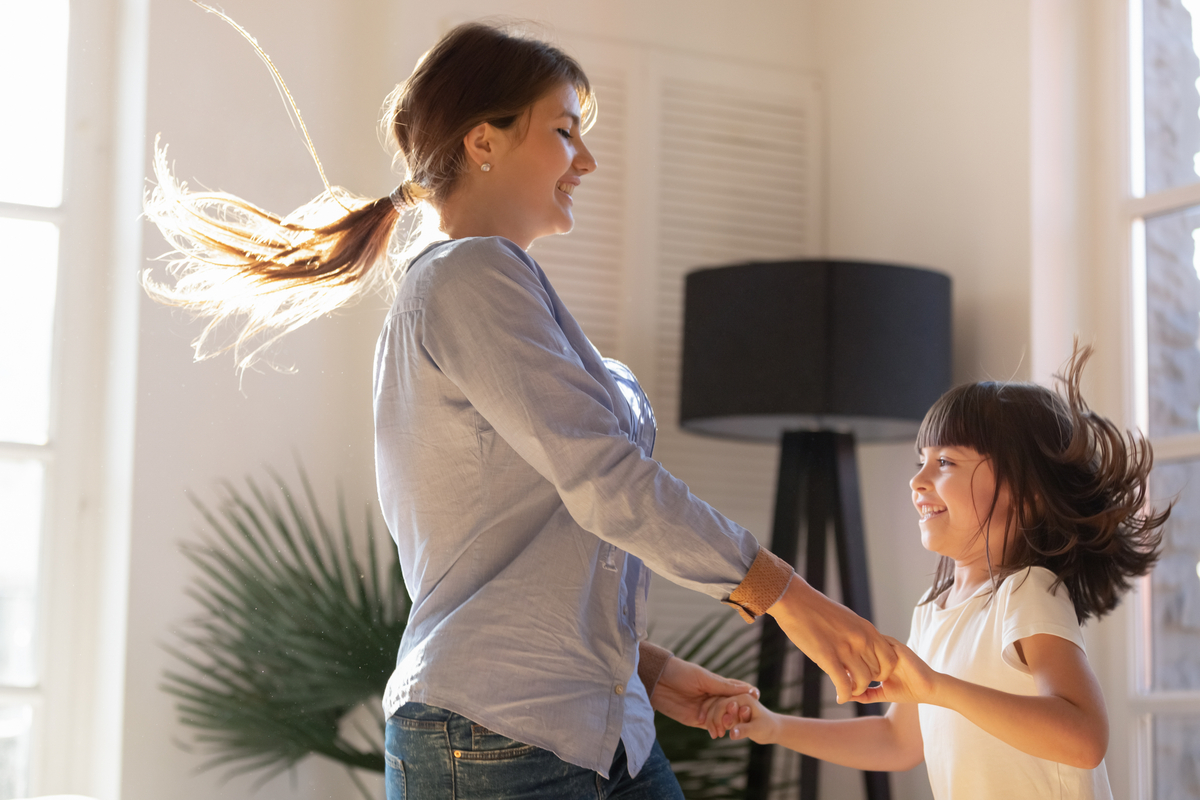 Many women falsely believe that they are not qualified to purchase a new house. While there are some cases where mothers cannot afford to start a new house purchase, there are many other cases where it has now been made simple and easy.
Women are currently becoming more and more confident when it comes to pursuing bigger purchases, such as houses. Although most lenders do not favor the single parent loan option for the added risk of one income, there are a few lenders who can work around that. Couples are typically regarded as the more favorable option for mortgage loans for their double income power. Still, the key is to find a lender that is willing to work with flexibility and affordability.
What Are Some Factors to Take into Consideration?
When buying a house, there are a few key factors to carefully assess whether you are a couple or a single parent. However, those factors are essential when it comes to one person purchasing the house on their own.
Income is a key component of every loan; it signifies the borrowers' capabilities and affordability. Being a single parent typically means that you hold a lower-income power than a couple. There are some lenders who choose not to work with single borrowers fearing that they may be a risk upon their lending systems. However, there are other lenders who are more flexible and are eager to accommodate all customers' needs. Requesting from a wide variety of lenders helps you connect with the right direct lender that will be suitable for your case. While many single parents nowadays may rely upon the fast cash advances of payday loans, this may not indicate a poor income household.
Aside from income, lenders pay close attention to the customers' affordability. This means that, although some customers may have a low income if the expenses are not as high, they may still be viewed as a favorable customer who can afford to repay the loan. Your affordability is in direct relation to your expenses and, of course, your dependents. The more dependents you have, the more likely it is that your expenses are higher than usual.
What Are the Loan Options for Single Moms?
Despite where you are located, there are many loan options out there that should be carefully considered. These options are diverse when it comes to their down payments, credit requirements, mortgage insurance, and otherwise.
FHA Loans
Federal Housing Administration or the FHA is a loan option that presents it, customer, with the ideal advantages when it comes to down payments and credit requirements. While most loans require a large amount of down payment and a good to excellent credit score, this is not the case with FHA loans. The down payment for an FHA can be only 3.5%. This money can be provided by your savings or maybe even a gift from family or relatives. Moreover, they do not stress so much on high standards of credit scores. These loans are very lenient with their customers where they are willing to consider applicants with not so perfect credit score and move forward with the loan process.
However, FHA loans pertain to a slight disadvantage when it comes to their loan options, and that is in regard to their mortgage insurance. Their mortgage insurance consists of almost double what a customer would pay when applying for traditional mortgage loans for single mothers.
VA Loans
Veteran Affairs or VA loans are particularly ideal for single parents. If a single mom can come across a VA loan, it will be the best possible loan option for her out there. The VA loans offer their applicants no need for down payments or insurance mortgage. This money savings and financial beneficial loan product are ideal for all single parents that are currently suffering from a monetary discrepancy. They are also willing to provide their customers with low-interest rates. This loan option is all around an ideal situation for single Moms.
USDA Loans
United States Department of Agriculture or USDA loans are typically loan products offered to help home buyers with not so perfect income in agrarian or rural areas. However, these loans are also well known to be available for home buyers that reside within urban and popular city districts. Most of the USDA loan products provide low-interest rates on top of no down payments. Moreover, customers may be eligible to receive 100% financing, in addition to mortgage insurance fees scoring lower than that of FHA loans.
Custom Loans
It is sometimes advisable to search for loan options that accommodate your conditions. A custom loan (also known as a unique home loan) is a mortgage designed for a particular customer. Custom loans may not be offered in all regions, and you must make sure to investigate the conditions of this loan thoroughly. When a custom loan is not available, you may be able to find a flexible personal loan.
Is a Home Loan Doable with Low Income for Single Moms?
Eligible home buyers with low income may find it incredibly difficult to locate home loan options that work with their circumstances. There are a few extra steps you can take into consideration when you are a single mom looking for a home loan.
Decide how much you can afford.
When you start searching for a home loan, it is highly advisable to begin your research by assessing what you can afford. Understanding where you stand in terms of your financial capabilities and how much you are confident of repaying the loan. Planning is a key factor, especially when it comes to something as intense and complicated as buying a house.
The down payment is important.
In regards to home loans for single moms, it is important to fully understand how much of a down payment each loan option requires. In many cases, candidates decide to forgo the loan since they are not able to meet the high required down payments.
The United States Department of Housing and Urban Development or HUD housing can help single moms find eligible housing options. You may be provided with the chance to collaborate with a housing counselor that will be able to answer all your inquiries regarding the buying process and locating home loans for single mothers, as well as finding loans that are otherwise unknown. HUD homes usually offer houses that are typically sold at a remarkable discounted price.
The process of buying a home is typically a scary and intimidating thought; however, there might be a family member, relative, or friends and neighbors that are willing to help you out. Speaking to an individual who has already gone through the experience of owning a home will give you a much in-depth insight into the world of homeownership, such as the dos and don'ts.
Without a doubt, buying a house is probably one of the heftiest expenses for a parent. While raising a child or children is, of course, an expensive responsibility between education, clothing, health-related matters, food, extra activities, and much more. However, there are still many ways to limit your budget and schedule an economically doable plan in order to help you save a little bit of extra cash.
Important Loan Terminology
It is important to look out for the following words when applying for a mortgage.
Within all loan products, interest is one of the most carefully assessed characteristics that affect the overall loan product. By gathering all the interest rates offered by different loan options, this will give you a much better perspective on which loan option will cater to your needs.
Many customers often disregard additional fees when it comes to loans, thinking that the only charge to worry about is the interest rate. While the interest rate may be the biggest expense tied to loans, there are still other fees that may arise at the beginning of the process or even along the way. Understanding these detailed expenses can help you draw up a more efficient plan in regards to making your payments.
Some providers may restrict certain aspects of the loans, such as the amount that customers are allowed to borrow. These restrictions typically revolve around one's ability to repay the loan.
Before beginning any loan process, it is important to compare and contrast all the repayment terms and conditions provided by the lender. In order to effectively locate a repayment plan that works best for you, you must first assess your monetary status and how much you can afford. Home loans are generally spread out over a significant period with monthly repayments.
Home loans for single moms are becoming more and more reliable cash resources for single-income parents. Before beginning the loan process, make sure that you are getting into this process well-informed and fully advised.
Request a Loan Today*
*By filling out the form above, you will be routed to LoanStart.com's loan request form.