Writing a Loan Request Letter
Learn how to write and ask for a bank loan, salary advance, or a company loan.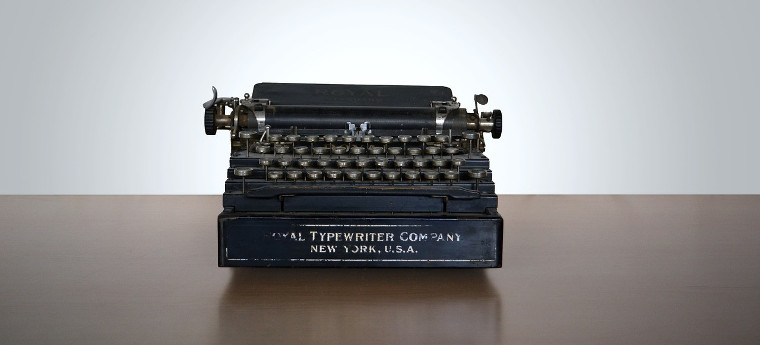 Request a Loan Today*
*By filling out the form above, you will be routed to LoanStart.com's loan request form.
In an ideal world, everyone would have 'rainy day' money set aside. These funds would only be used in the event of unforeseen circumstances, such as an accident, illness, emergency home repairs or unexpected car repairs. The average American has little savings and tends to rely on credit cards to cover their 'rainy days'.
These days, the financial pressure of growing credit card debt and lack of savings leads millions of people to take out personal loans. Paying off credit card debts with a personal loan has become increasingly common. For those without credit cards and with little money in savings, taking out a loan to cover unexpected bills is all too familiar.
In some cases, requesting a loan could involve writing a Loan Request Letter. This letter serves as a formal introduction and presents your need in a clear, concise manner. Since the letter acts as the lender's first impression of you, it is crucial to write the best document possible according to the proper format.
Below you will find three common scenarios in which this type of letter would be necessary. Each of these scenarios may call for a formal business letter that would contain specific details and adhere to a particular format.
A Bank Loan
In general, when using a letter to request money from a bank or credit union, be sure to include your:
contact information (full name, address, phone number, email, etc.);
your occupation or employment status;
and your age.
If the bank or credit union requests other information or details not listed above, be sure to give those as well.
In the letter, you should also establish your relationship and history with the bank. State the account or accounts you hold with the bank and how long you have been an account holder. Then, be clear about the reason for the loan, the amount of money you are requesting along with the length of time you need to repay the loan. It may also be useful to disclose your income along with your regular expenses. If other paperwork and forms are necessary, then state in the letter that these are also included with the letter.
Along with the main document, be sure to attach the paperwork and forms that the bank requires. If mailing the parcel, be sure to send them registered mail with receipt confirmation.
For samples of a typical loan request letter to a bank, click here.
An Advance on Salary
If you are in need of cash, getting an advance on your salary could be an option. Salary advances are generally loans made in small amounts which are repaid from the employee's future paychecks. However, not every employer offers advances, so find out if this is an option before writing your missive.
If a salary advance is an option, below are some guidelines for writing this letter:
Clearly state the amount your want to borrow.
Present the length of time in which you wish to repay the loan.
Express the reason for the loan.
If your employer requires additional forms be attached to the request, state that these are attached and submit them along with the letter to the appropriate person or department.
Click here to view sample loan request letters to an employer.
A Loan from a Company
If you are unable to get a bank loan or an advance from your employer, you may turn to other types of lenders. If the company from whom you are seeking a loan requires a written document, here are some guidelines.
Be clear about the reason for the loan, how much money you need and the timeframe in which you plan to repay it. In addition, the company may ask that other information and additional paperwork be submitted. Follow their requirements with exactness to improve your chance of getting a loan.
Final Thoughts
In addition to all of the above specifics for each type of letter, there are also some general things to be aware of:
Try to be brief, clear, and straightforward.
Follow the proper form for a business letter, but remain courteous and friendly.
Make sure to include the proper salutations and greetings, and especially show gratitude.
Proofread your letter thoroughly before submission.
If you are not confident in your letter writing abilities, ask a family member or friend for assistance.
For general tips on writing request letters, click here.