Loans for Struggling Families
When you need emergency funds, it helps to know about financial products and services built for your situation.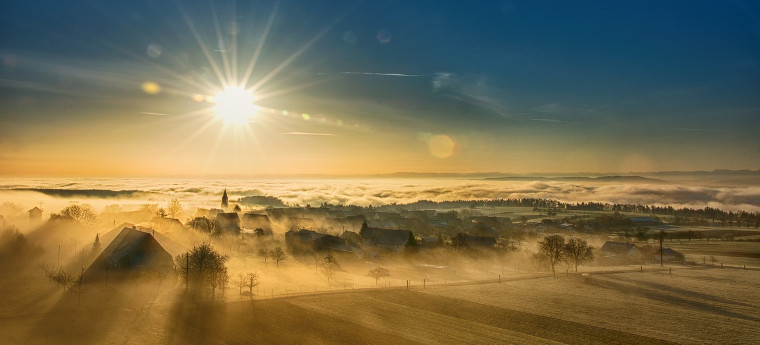 Request a Loan Today*
*By filling out the form above, you will be routed to LoanStart.com's loan request form.
In the wake of the financial crisis of 2008, many Americans lost their jobs, and some lost their homes. Since then, the United States has been on a steady path to recovery. Even though the unemployment rate is the lowest since 2007 and many families are back on their feet financially, millions still struggle to make ends meet.
According to a Federal Reserve Bank survey on Americans' economic well-being, more than 76 million Americans (or 31 percent) report to be, "struggling to get by or just barely making it." Although this is an improvement over previous years when 38 percent reported having financial struggles, many families still live hand-to-mouth. Some don't have steady jobs and work unpredictable hours. Other people even work two jobs and still struggle.
Furthermore, this survey reveals that almost half of all adults would not be able to afford an unexpected expense of only $400 without an online personal loan. And 46 percent of adults in the US say they would need a loan to cover an expense like this because they lack savings. For families dealing with persistent economic struggles who need assistance, there are options, some of which are listed below.
Housing Assistance
The average American family spends a third of their income on housing. Families who rent a home or apartment will never see a return on the money spent on rent. And while, home ownership can be a path to stability, for struggling families, buying a home is a pipe dream. Poor credit or lack of savings keeps many of them from purchasing a home.
A number of HUD (Department of Housing and Urban Development) programs help Americans purchase homes. At the same time, for those who don't wish to buy a home, there are also, federal, state, and local programs to assist families struggling to pay rent. The government also offers housing programs for certain demographics. Special programs exist for military veterans, rural residents, senior citizens, and Native Americans. To learn more, contact your local HUD office.
Home Improvement Assistance
Families who struggle financially may not be able to afford necessary home repairs or updates. Replacing a leaky roof, making a home more livable for older family members, or creating accessible spaces for disabled individuals often takes a back seat to other needs.
In addition to helping families pay for housing, the federal government also offers home improvement loan programs to make home repairs and improvements possible. Like other loan programs, these are made through banks. However, the government-backed programs allow banks to make loans that they normally might not make. In addition, not only do these programs help people find a loan, but they also offer tips for getting the work done.
Cash for Entrepreneurs
Many Americans dream of leaving their dead-end jobs and becoming their own boss. For most entrepreneurs, the difficulties of owning and running their own business are outweighed by the professional and financial freedom they have. Small business loans or grants enable these aspiring entrepreneurs to turn dreams into reality.
For current small business owners who have struggled through the past few years, a loan injects capital into the enterprise allowing it to grow and expand. With a loan, you could hire more personnel, serve more clients, or offer additional choices and services.
In addition to traditional bank loans and online loans, the government offers programs for financing small businesses. The Small Business Administration (SBA), U.S. Department of Agriculture (USDA) and Small Business Lending Fund (SBLF) have tools to help you try to find loans for your business.
A Warning Against High-interest Loans
When money is tight, expenses pile up. Mounting bills might force some families into desperate situations, like taking out a high-interest loan, even though it is against their better judgment. Even if you take out a high-interest loan with a reputable lender, there are risks associated with these types of loans.
During the life of the loan, you may pay more in fees and interest than the amount of money that you borrowed. If you miss a payment, the interest rate goes even higher, inflating the loan's total cost. In the long run, a high-interest loan could endanger your financial situation even more, placing you further in debt than before.
Getting Back on Your Feet Financially
Economically speaking, the past decade has been rough for many American families. Although the nation has experienced encouraging signs of recovery, many continue to struggle. For some of these families, taking out a loan is one way to relieve immediate, short-term financial pressures. If you are considering a loan to help your family, be sure to make good financial choices by only dealing with reputable lenders, never borrowing more than you need and repaying your loan according to the agreed-upon loan schedule.