Meeting Basic Loan Requirements
No matter what funding source you use – whether it be a bank or an alternative lender – you'll need to meet certain criteria set by the lending institution, or you risk outright rejection.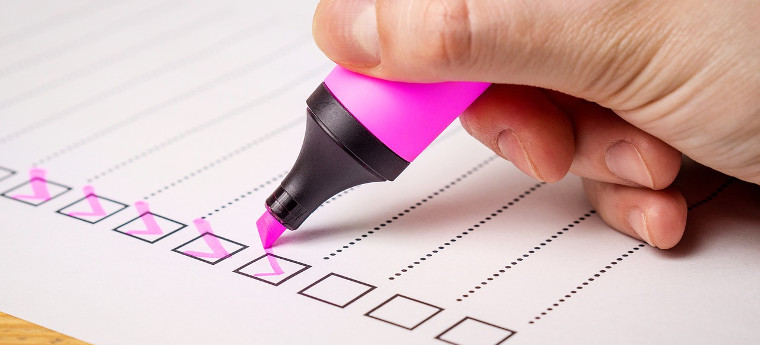 Request a Loan Today*
*By filling out the form above, you will be routed to LoanStart.com's loan request form.
It can be hard to get a loan from a bank, but it's near impossible if you don't meet their basic requirements. Most financial institutions use an automated process to weed out risky applicants as early into the process as possible. One red flag is if the applicant is not employed. Banks will sometimes deny such applicants outright.
Those who receive money through a Social Security check, pension, or disability payments may still qualify for a loan, but they should realize that all lenders and lending partners have requirements. If you don't meet them, you'll probably get rejected.
The stipulations vary by lender. If you don't want to waste your time, you should make sure you meet the requirements before you apply for funding. To help you get started, here are some general prerequisites a borrower should meet before asking for money.
Monthly Income
Most lenders require a proof of income. Ideally, this would be a pay stub from an employer. Many also accept proof of other income sources, such as disability benefits, Social Security checks, and pension payments, so long as the amount listed meets a certain threshold – usually starting at about $1,000 per month.
Those making less than $1,000 a month will have a difficult time finding a loan.
What can you do about it?
Be sure to list the total amount of money brought in each month through all money sources. Some borrowers get into trouble by only listing one cash source and leaving others out.
If the total is still too small, it might be necessary to figure out new ways to bring in a steady flow of cash.
Bank Account
Online lenders may deposit loan money directly into a borrower's bank account. Then, the lender can automatically remove the borrower's monthly payments from the account, streamlining the process and saving the lender money.
Lenders like to know a borrower has a bank account for other reasons, too. It shows that the borrower met the bank's requirements to have an account. It also suggests that the borrower hasn't done anything to have the account shuttered.
What can you do about it?
The simplest solution is to set up a bank account. Try to find one that doesn't charge for a checking account. If the bank denies you for an account, it might be because of your credit history. Repairing your credit history might make it easier to get a bank account, which in turn may make it easier to qualify for a loan.
Age and ID
Loan providers require proper identification. Among other things, this is to prove the borrower is at least 18 years old, lives at the address listed in the loan application, and is who they say they are.
Lenders are strict about this requirement because they want to avoid anyone attempting to commit identity fraud. They may also use your ID to check for residency status, as many lenders require that a borrower is a U.S. citizen or a legal resident.
What can you do about it?
If you don't already have a driver's license or a state identification card, then you can prepare for your loan by applying for one now. Depending on your state of residence, the process for getting an identification card can vary. You will likely need to provide proof of your Social Security number, birthday, and residency. You may need to pay an identification card fee.
Credit Score
Lenders with slogans like "Bad Credit Okay" usually have a number that won't go below. Even the most forgiving creditors will balk at a score less than 500.
There are other ways a credit history can dampen chances for a personal loan. A recent or active bankruptcy can be a non-starter for many lenders. So also, massive debts, outstanding accounts, or a clear pattern of late payments will serve as major road bumps on the path to loan acceptance.
What can you do about it?
You can work with a credit repair agency to get your score up. Before paying someone for this service, you should see if there are any free options available in your area.
An easy way to find these agencies is to call your congressperson's office. Ask whoever answers what state and city options are available for people who need help with credit repair.
Final Thoughts
If you are denied for a loan, it might be because you didn't meet the lender's requirements. To save time, some lenders screen out applicants based on the criteria listed above. Customers can get rejected without a human ever reviewing their application.
To make it through the screening phase of your loan application, it helps to make sure you meet the lender's basic requirements. You can usually find these on their website. If you have any questions about a lender's policies, you should reach out to that lender directly.