National Debt Relief Review
Learn about how National Debt Relief works regarding what it takes to enroll, how to apply, and what happens during the debt settlement process.
Although bankruptcy is often referred to as a financial strategy that allows you to wipe the financial slate clean, the process for starting over with a clean financial slate comes with several perils.
Request a Loan Today*
*By filling out the form above, you will be routed to LoanStart.com's loan request form.
First, filing for personal bankruptcy does not expunge every one of your debts from the record. You are still liable for paying alimony, back taxes, child support, and most types of student loans. Second, filing for bankruptcy significantly hurts your credit score for 10 years, which makes it much more difficult to obtain unsecured credit for up to a decade. Finally, the irony of filing for bankruptcy is that while you try to start over with a clean financial slate, you have to pay filing, trustee, attorney, and credit counseling fees.
There is an alternative to filing for bankruptcy: work with National Debt Relief. This article digs deep into the debt settlement service National Debt Relief offers, as well as determines whether the consumer advocacy organization succeeds in its mission to help consumers avoid bankruptcy by negotiating with creditors.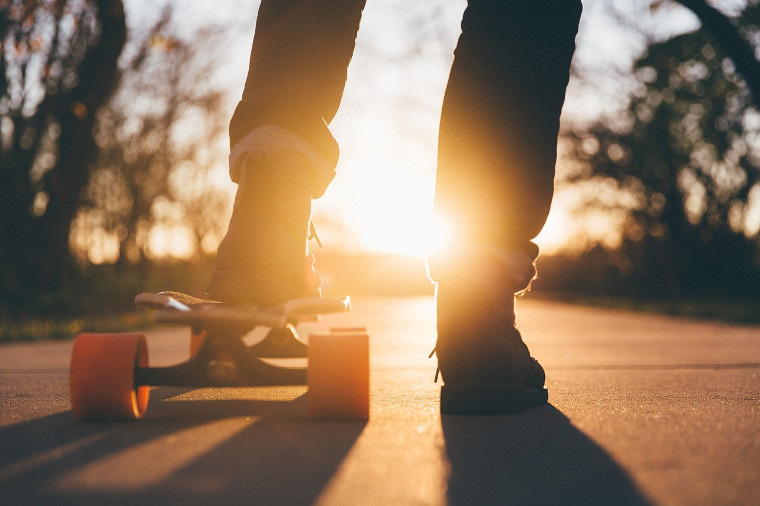 Overview of National Debt Relief
National Debt Relief creates and runs different types of programs that help consumers reduce personal debt and thus, avoid bankruptcy. The organization claims it has assisted more than 100,000 clients to reduce or eliminate personal debt since 2009. Formed in response to the financial meltdown in 2007 and 2008, National Debt Relief has negotiated personal debt settlements for clients totaling more than $1 billion.
The most popular service offered by National Debt Relief is a personal debt settlement program that requires the organization to negotiate with creditors to decrease lower monthly debt payments. As with other types of debt reduction programs, National Debt Relief emphasizes that its debt settlement is not a universal, one-size-fits-all solution for everyone facing the prospect of filing for bankruptcy. The organization makes clients well aware of the potential risks of its debt settlement program, which includes a serious hit to your credit score and the requirement of at least a two-year commitment.
Nonetheless, National Debt Relief has posted some impressive statistics since entering the consumer debt relief market in 2009. The organization claims to have saved consumers on average 30 percent after accounting for fees. National Debt Relief charge fees between 15 percent and 25 percent of the total personal debt. To ensure clients come out on top after fees are taken out of savings, the consumer advocacy company requires a minimum personal debt of $7,500 to enroll in the debt settlement program.
Consumer Qualifications to Enroll
According to Grant Eckert, Chief Marketing Officer at National Debt Relief, the average client has a little more than $20,000 in personal debt. National works with clients that have amassed personal debt that reaches as high as $100,000. The company does not take on clients that need debts settled because of auto loans, home loans, or any other type of secured credit sources. National also does not settle debts that stem from lawsuits and back taxes. Some state regulations prevent National Debt Relief from signing on clients living within the state. Check with the National Debt Relief website to learn the latest state exclusions.
National Debt Relief Client Profile
Before agreeing to pursue debt negotiations with your creditors, National Debt Relief performs a soft credit pool to confirm your creditors and the amount owed to each creditor. The soft pull does not change your credit score. Consumer debt can derive from a wide variety of unsecured sources that include credit cards, medical bills, department store cards, personal bank loans, and credit accounts sold to third-party debt collectors.
National Debt Relief works with clients who cannot afford to pay the monthly payments owed on unsecured debts. In a vast majority of cases, the company's clients have fallen too far behind in paying off debt and bankruptcy appears to be a viable financial option. Major life events, such as divorce, unemployment, and unexpected major medical expenses represent the financial DNA of most National Debt Relief clients.
How to Apply
The National Debt Relief application process can take just 30 seconds, but the debt settlement company recommends potential clients discuss all the debt management options available with a certified debt counselor. You can ask questions about the services offered by National, as well as express concerns about where you can expect the debt settlement process to lead you
The online application process involves entering standard personal information: name, address, phone number, email address, and the total amount of debt owed. You select your preferred method of contact and wait briefly for National to submit a free debt relief quote. Remember that the online application is simply the first step of a detailed debt settlement process. You should follow the online application with a review of all the services the company offers to clients that are experiencing severe financial difficulties.
National recommends that potential customers consult with an independent debt counselor. You should determine if filing for bankruptcy is your best option, or whether you should continue to make monthly payments.
Personal Debt Settlement Process
After National Debt Relief confirms your eligibility for debt settlement and you agree to hire the company, you will need to open a different savings account in your name. Instead of paying creditors on debts that have snowballed because of late fees and interest surcharges, you make a monthly deposit into the savings account. National calculates the monthly payment made into the newly opened savings account, which should be lower than the monthly payments you make to cover all your unsecured debts.
Eckert says "Success in the program is largely dependent on a client's commitment towards making payments in that savings account." The Federal Deposit Insurance Corporation (FDIC) insures the savings account, and you can withdraw money deposited in the savings account at any time. During the time the savings account increases in value, National Debt Relief begins to negotiate with each of your creditors to persuade the creditors to accept less money than the amount you owe for each debt.
After each creditor agreement is signed, National pays the creditor from the funds that have accumulated in the savings account. Eckert says creditor settlements typically happen within three to six months. Any negotiations conducted after six months decrease the chances of National Debt Relief reaching a debt settlement with one of your creditors.
What Debt Settlement Costs You
In 2010, the Federal Trade Commission (FTC) issued a decree that debt settlement companies no longer could charge upfront fees. In keeping with the spirit of federal law, National Debt Relief has never charged upfront fees for settling consumer debts. The company charges between 15 percent and 25 percent of the total debt you have enrolled. Eckert advises consumers to refer to state law, as some states have mandated debt settlement fee caps or have implemented regulations in regard to collecting fees.
Savings and Time Frame
National Debt Relief claims clients enjoy average savings of about 50 percent before fees kick in to reduce the savings to about 30 percent of the entire original debt. The average savings figures apply only to clients that remain within a debt settlement program from start to finish. Some creditors take much longer than expected to decide on a National debt settlement proposal. Therefore, Eckert encourages clients to exhibit the utmost patience until National settles every debt. Eckert states most debt settlement programs last between two and four years.
Comparing National Debt Relief to Freedom Debt Relief
Comparing National Debt Relief to Freedom Debt Relief makes sense because Freedom represents National's principal rival in the debt settlement industry. National averages around 30 percent in savings for clients that go the debt settlement route, while Freedom claims a wider range of savings between 15 percent and 35 percent. Both National and Freedom require a minimum total personal unsecured debt of $7,500. From 2015 to the end of 2017, the Better Business Bureau (BBB) reported National received about 50 client complaints. On the other hand, Freedom received more than 300 BBB client complaints. Freedom client complaints included inferior client services, as well as billing and collection problems.
What Makes National a Highly Rated Debt Settlement Company
The BBB has awarded National Debt Relief with the consumer advocacy organization's highest rating of A+. National Debt Relief has received less than 10% negative customer ratings and more than 90% positive customer ratings. The BBB site mentions the effectiveness of National Debt Relief negotiations by not strong-arming creditors and instead, seeking to reach reasonable, mutually beneficial debt settlement agreements.
National is a member of the American Fair Credit Council, which means the debt settlement company has maintained complete compliance as mandated by regulatory agencies. Charity work delivered by National includes working on the Wounded Warrior Project and donating to St. Jude's Children Hospital. Many clients like the involvement National Debt Relief has with charitable organizations at both the local and national level.
Clients Beware: The Risks of a Debt Settlement
Although National Debt Relief provides debt settlement services as an effective strategy to reduce onerous debt obligations, the company goes out of its way to inform clients about the drawbacks of settling delinquent debts. First, National stresses consumer credit scores immediately fall after initiating the debt settlement process. This is because when you sign up for a debt settlement program, late or delinquent payments become part of your credit report. Each account you settle with a creditor appears on your credit report for seven years from the date each account went delinquent. The likelihood of you obtaining unsecured credit becomes remote at best.
Second, just because National Debt Relief initiates debt settlement efforts does not mean one or more creditors will agree to engage in the process. A debt collector might find a settlement proposal to not be in the best interest of the agency. National makes it clear that at any time, a debt collector can change its mind and continue to pursue collection efforts outside of a debt settlement agreement. Third, remember that fees and interest continue to increase during the debt settlement process.
Finally, the IRS considers any forgiven debt exceeding $600 taxable income. It is the ultimate Catch-22, as the IRS wants you to pay up, but you are going through the debt settlement process because you do not have the cash to pay off unsecured debts. Creditors that participate in your debt settlement program have the legal right to send form 1099-C to you and the IRS explaining your federal tax obligations.
The Final Word: Know Your Consumer Rights
One thing National Debt Relief does that flies under the radar of analysts is the company thoroughly explains the actions clients should take if they deal with overzealous debt collectors. In 1977, the United States Congress enacted the landmark Fair Debt Collection Practices Act (FDCPA). The FDCPA prohibits debt collectors from abusing or threatening consumers into paying off personal debts. Debt collectors also cannot use deceptive practices to collect consumer debts, such as impersonating a member of law enforcement.
Moreover, debt collectors are not allowed to call you after 9 p.m. and before 8 a.m. Several states have passed similar legislation that has added teeth to the FDCPA. National Debt Relief listens to client complaints about debt collectors, and then the company encourages clients to contact the Federal Trade Commission (FTC) and a licensed consumer protection law attorney to resolve violations of the FDCPA.