NerdWallet Personal Loan Review
Learn about what the popular financial knowledge site has to offer and find out how its personal loan request process stacks up to the competition.
It seems like a new personal finance website comes online every day. Although that might be a bit of an overstatement, the fact remains consumers are bombarded by dozens of sites that claim to be one-stop financial shopping centers. From helping you make the right investments to learning how to create a household budget, everything you need is at your fingertips. No more paying financial advisors for the advice you can get online for free.
Request a Loan Today*
*By filling out the form above, you will be routed to LoanStart.com's loan request form.
Or is the advice free?
That is a good question since many personal finance sites attract consumers with free 30-day trials, and then begin charging the customer after the trial ends. It is a tricky digital path to travel, but there is one website that not only is clear about what every service costs, but also offers one of the most comprehensive personal finance resources online.
This review takes an in-depth look at the personal loan services offered by NerdWallet.com. We also analyze a few other NerdWallet website features, such as the credit score and small business sections.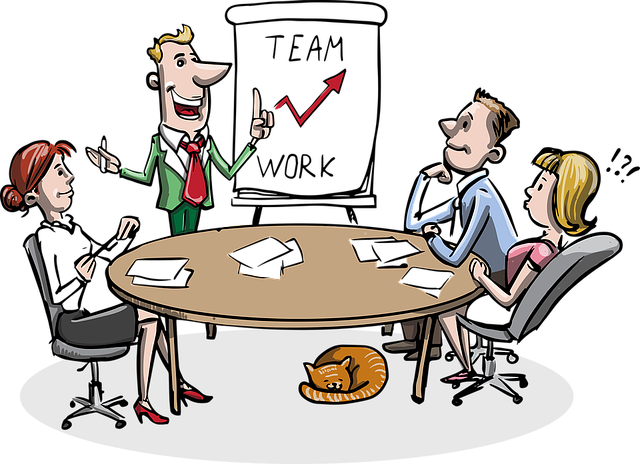 Overview of NerdWallet
Developed by American business professionals, NerdWallet operates as a personal finance website that helps consumers make sound financial systems and manage a wide variety of bank, loan, and retirement accounts. NerdWallet pooled resources from numerous banks and insurance companies to finance the start of the website. In return, the online personal finance company promotes the products and services offered by the same banks and insurance companies that provided the upstart's seed money.
The virtual doors opened for NerdWallet in 2009, and by the end of 2016, the company had a value worth near $600 million. Annual revenue in 2017 exceeded $100 million, as the company goal to educate consumers about how to make the best financial decisions has turned into another mini profit center. NerdWallet focuses much of the information presented to millennials, which means most of the banking and retirement advice emphasizes taking a more aggressive approach to accumulating wealth.
NerdWallet's History
In 2009, CEO Tim Chen and partner Jacob Gibson invested a meager $800 of capital into developing a website, with the goal to attract consumers that wanted personal finance advice. At the time, the financial advice industry was dominated by large corporate publications like the New York Times and Wall Street Journal. The inspiration for NerdWallet came from Chen's family, who asked the new CEO about personal finance decisions because they were unhappy with the advice they found online.
As the first product unveiled by Chen and Gibson, a web application gathered credit card information from several banks and created a comparison chart that gave consumers a convenient way to shop for credit card plans. NerdWallet successfully found a unique niche online by employing journalists that wrote about personal finance topics by relying on a more investigative style of writing. The journalistic approach to writing content helped NerdWallet achieve higher search engine rankings.
Chen and Gibson slowly grew the list of sponsoring banks that paid NerdWallet what was referred to in 2010 as a "success fee." Publicity from CNN Money and the New York Times helped NerdWallet eventually attract 30 million visitors to the website per year. The company had more than 200 employees at the start of 2015, but a period of growing pains stalled plans to expand content into different financial areas. By the end of 2015, NerdWallet had recovered by establishing business relationships with eight banks and a dozen insurance companies.
NerdWallet Personal Loans
A personal loan represents money consumers borrow from banks, credit unions, online lending sources, and savings and loans. Consumers typically pay back personal loans between two and five years, although some personal loans provide cash for emergencies and thus require a repayment period that runs from six months to one year. Mainstream lenders, which are the financial institutions NerdWallet analyzes in comparison tables, charge anywhere from six to 36 percent annual percentage interest rates for personal loans.
NerdWallet focuses on analyzing unsecured personal loans, which by far outnumber secured loans. Unsecured loans do not require collateral, while consumers must put up assets such as homes and vehicles to receive approval for secured personal loans. NerdWallet emphasizes the damage caused to both consumer credit and financial well being by losing a secured loan asset because of a personal loan default.
The online source for personal loan information explains that unless consumers are eligible for zero percent balance transfer credit cards, personal loans charge less for interest than the interest rates charged for revolving credit cards. This is an important distinction for consumers in search of the most inexpensive way to finance the purchase of a big-ticket consumer product. NerdWallet also promotes personal loans for consumers because lenders make more money available than the liquidity offered by credit card companies.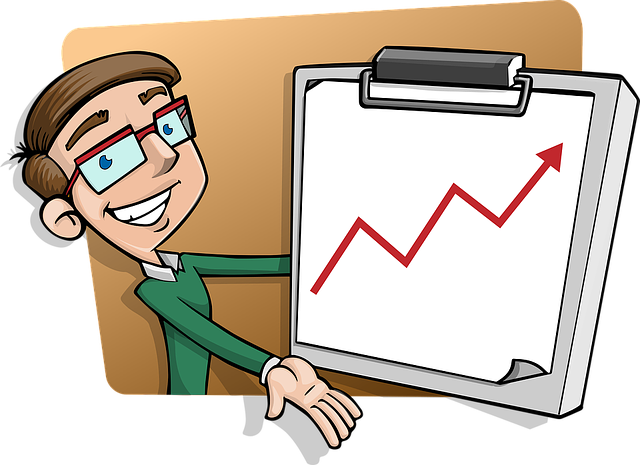 Advanced Personal Loan Comparison Page
Learning about personal loans requires research, but comparing what lenders have to offer for personal loans often takes the analytical skills of an investigative sleuth. NerdWallet makes comparing the interest rates charged by sponsoring lenders easy with the creation of an easy to understand comparison table. The table lists lenders from a wide variety of lending niches by setting the personal loan amount at $5,000 for consumers who possess average credit scores. Most other personal finance websites present personal loan lender comparisons for consumers who have at least good credit scores.
The NerdWallet model allows borrowers to learn more about securing personal loans, which partly explains why the website receives industry leading visitor traffic per month. However, some critics contend the assumption of average credit scores defies the conventional wisdom that in reality, consumers that have average credit scores either have to pay more in interest or lenders refuse to do business with the average credit score segment of borrowers.
The Comparison Table
NerdWallet offers two valuable personal lender comparison tools that should help you decide where to apply for short-term cash. The first table is more of a standard version of the comparison tables presented by other online personal lending resources. NerdWallet designed the personal loan comparison table to include the following information
Lending partner
Annual percentage rate
Monthly payment
Minimum credit score
NerdWallet lists the sponsor lenders from lowest annual percentage rate to highest annual percentage rate. Keep in mind that most of the lenders listed offer annual percentage rate personal loan financing within ranges. For example, one lender might offer interest rates between 11 percent and 16.2 percent, while another lender offers interest rates between 12.2 percent and 17.6 percent. You might receive a personal loan proposal of 11.8 percent from lender number one and a 14.3 percent interest rate from lender number two.
The loan calculator tool located at the side of the main personal loan page on NerdWallet allows you to type in different numbers to examine several lending scenarios. You type in the amount of the personal loan and the purpose of the loan followed by your annual income from all sources. The zip code box is important, as NerdWallet accounts for the cost of living in different regions of the United States. NerdWallet returns what you can expect to pay in interest and the estimated monthly personal loan payment. It is up to you to keep track of the different estimates.
At the bottom of the personal loan page, NerdWallet presents a helpful table that gives you an idea of what you can expect to pay based on your credit score. This brings us to another popular feature on NerdWallet, which is the free credit score page.
NerdWallet Credit Score Service
Plenty of websites offer consumers the opportunity to review credit scores, without having to dig into their pockets to pay for the search. However, NerdWallet does much more than give you a raw number. The website thoroughly explains the ramifications of bad credit, as well as offer helpful tips on how to pull you out of a financial hole. By stressing that rebuilding credit takes time, NerdWallet differs from most of its competitors that offer quick fixes to a financial problem that requires long-term planning
NerdWallet explains the meaning of financial terms such as debt to income ratio. The website also explains what lenders look for in addition to a credit score when deciding whether to issue personal loans to consumers. As NerdWallet consistently refers to throughout the website, knowing your credit score before you walk into a car dealership or meet with a real estate agent allows you to perform much better when it comes time to negotiate.
Free Credit Score
When NerdWallet says "Always know where you (and your credit score) stand," the company literally means "always." The personal finance website makes viewing your credit score possible any time you want. You also enjoy 24-hour access to the free credit monitoring tool. NerdWallet updates credit scores every seven days to ensure you receive the most recent changes made by credit reporting bureau TransUnion. Of all the personal finance websites available for consumer access, NerdWallet offers the most comprehensive library of personalized credit score monitoring tips.
Another advantage of going to NerdWallet to see your credit card is when NerdWallet says "free," the company means obtaining your credit score does cost you any money. Many personal finance websites featuring free credit score services require consumers to sign up for a free trial that typically lasts 30 days. You have to submit credit card information to enjoy a free trial, and after 30 days, the websites begin charging you for membership fees and/or access to certain web pages. By not submitting credit card information to NerdWallet, you not only get to see your credit score for free, but you also do not risk identity thieves stealing your personal information.
The secure and private system operated by NerdWallet implements the most advanced encryption methods to protect personal information stored in the website's large databases. Moreover, NerdWallet does not sell your personal information to marketers. The company includes a link that takes consumers to a web page describing the business model created by NerdWallet. Few of the company's competitors operate with the same level of transparency. You can check your credit score as often as you want and never have to worry about the inquiries negatively influencing your credit history.
NerdWallet Small Business Loans
Although NerdWallet receives considerable praise for its extensive library of personal loan resources, the company also offers other types of services that make it a one-stop website for everything personal finance. For example, the business loan page helps entrepreneurs and small business owners connect with lenders that provide the liquidity required to get small business dreams off the ground.
The business loan tool includes input boxes to calculate the interest rate for a standard bank small business loan. You type in the loan amount, the age of the business, annual revenue, and credit score. The tool asks whether your small business turns a profit. Additional filters narrow your search to just a few lenders. You receive online loan terms from a wide variety of lenders, as well as lending information for credit lines, invoice factoring, and equipment financing.
From a humble start in 2009 to the robust growth experienced at the end of 2017, NerdWallet has hit the big time for personal finance websites. How the company performs moving forward depends on whether management continues on the steady growth path or tinkers with NerdWallet's revamped business model. If customer reviews of NerdWallet are any indication, the company is poised to lead the online personal finance niche for years to come.