Personal Line of Credit -- What is it?
Learn about a financial product that lets you access funds as needed.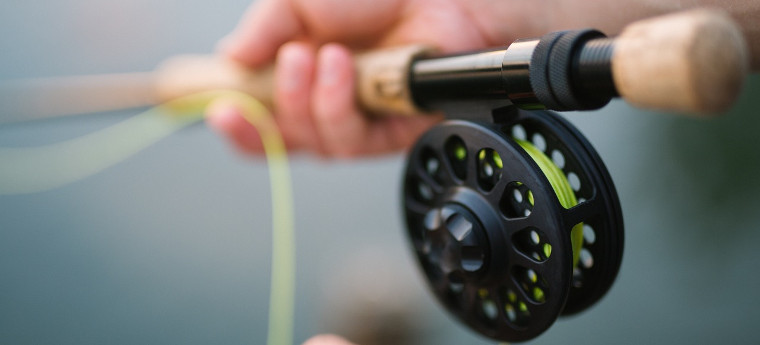 Request a Loan Today*
*By filling out the form above, you will be routed to LoanStart.com's loan request form.
These days, there are many ways to borrow money. You could take out an unsecured or signature loan and pay it off in one lump sum or installments. There are also different types of collateral loans which allow you to borrow money against an asset that you own, such as your vehicle. However, not all of these financial products are as easy to use as a personal line of credit.
What is a Personal Line of Credit?
Businesses have been using lines of credit for years. However, banks and financial institutions have only recently begun to market them to individuals. Unlike other types of loans, a personal line of credit does not give you access to a lump sum of money all at once. It is more similar to a credit card account than an unsecured personal loan.
A personal line of credit offers access to funds as needed. If you don't use the funds, you pay no interest. In general, they are not used for one-time, large purchases. Many people use them to fill in the gaps in personal income. For example, someone who is self-employed and who has a fluctuating monthly income may use a personal line of credit either to even out their income or to fund a business opportunity.
A personal line of credit is a flexible loan with a maximum loan balance. It is a specified (or limited) amount of cash that after a customer is approved for, it is available when needed. Once used, it can be paid back immediately or in installments. Like other loans, the paid back sum will include interest.
What Are the General Requirements?
To get a personal line of credit, one of the main requirements is a good personal credit score. Due to the nature of a personal line of credit, the borrower offers no collateral, so the bank or financial institution relies on the personal credit score to determine their likelihood of repayment or default.
Verifiable income is another of the main factors which are considered. If you have a low credit score, yet can demonstrate steady income, a bank may be more likely to extend a personal line of credit.
In addition, a good relationship with the bank or financial institution is very helpful. A bank could show more favor to a borrower who has been banking with them for years over someone who walks in off the street looking for a line of credit.
Pros and Cons of a Personal Line of Credit
Like any other type of financial product, a personal line of credit has advantages and disadvantages. Some of these are listed below:
Pros
After getting approved for one, it offers easy, quick access to funds without having to apply for a new loan
You only use the funds you need at the moment
Interest rates are competitive
It can be a good alternative to a home equity lines of credit (HELOC)
The borrower may use it repeatedly
Cons
They are usually cheaper than credit cards, but more expensive than traditional secured loans (mortgages, auto loans, HELOC)
Interest rates tend to be higher than traditional loans because there is no collateral
Borrowers must be disciplined in spending to prevent using money they don't need
Unlike some loans, the interest on a personal line of credit isn't tax-deductible
Poor credit makes it difficult to qualify
Top Companies That Offer Personal Lines of Credit
There are many options for taking out a personal line of credit. A few popular companies offering personal lines of credit are listed below. The actual loan amounts and interest rates vary depending on the borrower's credit score, income, and other factors:
Citibank Custom Credit Line - Rates range from 8.99% to 20.99% and the loan amounts range from $1,500 to $25,000
SunTrust Personal Line of Credit - Rates are based on the prime rate and range from the prime rate plus 3.15% to the prime rate plus 3.95%. Loan amounts range from $25,000 to $500,000
Wells Fargo Personal Line of Credit - Offers an interest rate of 9.75% and loans from $3,000 to $100,000
U.S. Bank Premier Line of Credit - Interest rate of 11.00% on loans up to $25,000
Santander Personal Line of Credit - Variable interest rates, starting as low as 8.24% with a loan range of $5,000 to $35,000
Is a Personal Line of Credit Right for You?
If you need access to funds, but don't wish to take out a traditional loan, a personal line of credit could be a good option for you.