Taking Out a Personal Loan for Dental Work
Here's some of what you need to know about covering the costs of dental procedures with outside financing.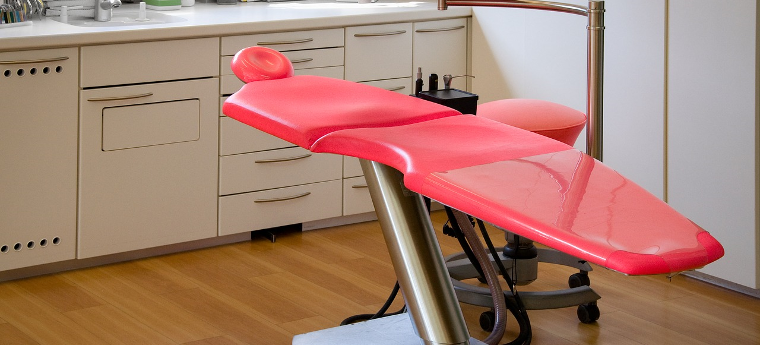 Request a Loan Today*
*By filling out the form above, you will be routed to LoanStart.com's loan request form.
Almost everyone hates going to the dentist. We squirm at the thought of the pain, the needles, the drill, and the cost. At some point, we all end up there for a regular cleaning, to get a cavity filled, or for crowns.
When we need dental work, either a basic procedure or something more complicated, there is always a cost, and not just in anxiety, fear, and sweat. For some people, paying for dental work is a financial hardship.
Sample Costs for Dental Procedures
Even if you have dental insurance, you are usually responsible for some of the costs. Also, many plans have a $1,000 to $2,000 annual limit. These prices for dental care and procedures vary based on things like where you live, your dentist, and if you have insurance. Below are sample costs for common dental procedures:
X-Rays – $20 to $250 or more.
Fillings – $50 to $300 or more for silver fillings (sometimes covered by insurance). $90 to $450 or more for tooth-colored composite (sometimes partially covered by insurance).
Teeth Whitening - $300 to $1,000 or more for in-office treatments. $100 to $500 for dentist-supervised at-home treatments.
Crowns/Caps - $500 to $3,000 or more per tooth depending on the type of caps. (Insurance does usually not cover cosmetic crowns.)
Bridges – From $1,000 to $3,500 for one or two teeth all the way up to $2,000 to $12,000 for a four-unit bridge.
Simple Tooth Extraction - $75 to $450 for a tooth that is fully above the gum.
Surgical Tooth Extraction - $150 to $650 or more for an unexposed tooth. Wisdom teeth can cost $225 to $600 per tooth and $1,000 to $3,000 or more for four impacted wisdom teeth in one appointment.
Implants – These costs increase depending on the procedure, but start at $1,000 to $3,000. Implants topped by crowns can cost $1,500 to $13,000 or more.
Root Canals – $300 to $1,500 for a front tooth. $400 to $1,800 for a bicuspid. $500 to $2,000 for a molar.
Pros/Cons of Different Types of Crowns (Caps)
One of the most common types of dental work is crowns, which are tooth-shaped caps that completely cover existing teeth. They can be used for different reasons – covering a broken tooth, protecting a weak tooth, holding dental work in place, or for cosmetic reasons. Below are four types of crowns along with some of the pros and cons of each type:
Ceramic - Made of porcelain-based material that blends well with teeth. Some types are very strong while others look nice (but usually not both). Good for people with metal allergies.
Porcelain-fused to metal - Connected to a metal structure, similar to real teeth and stronger than ceramic. These also have a stronger bond to teeth than plain ceramic. They tend to chip or break, showing the underlying metal.
Gold alloys - A mix of gold and other metals. Provide a strong bond to teeth, won't break or chip and do not wear away other teeth.
Base metal alloys - Made of corrosion-resistant metals. Their strength, durability, and functionality are similar to gold alloy crowns.
Tips to Save Money on Dental Work
There are things you can do to save money on high dental costs. First, if your teeth are in good shape, keep them that way by flossing and brushing daily. Also, routine dental checkups can help to prevent more significant problems and save you money in the long run.
If you need a dental procedure, request an itemized price then ask for a discount. You may be able to negotiate a better price. Also, to keep from paying hundreds or even thousands of dollars up front for high-cost procedures, ask about payment plans and financing options.
Another tip for saving on dental work is going to a dental school near you. These schools offer high-quality care by dental students at low cost or no cost to you.
Get Dental Insurance Even if You Don't Think You Qualify for It
Lack of insurance causes some people to neglect dental care. However, you may still be able to get dental insurance even if you think you don't qualify.
Purchasing dental insurance with a higher deductible will usually lower your premiums, costing you less right now. You may also be able to find a cheaper plan with a restricted network of dentists. Group dental coverage is also an option and can be purchased at a group rate through AARP or certain businesses.
One alternative to dental insurance is a discount dental plan that replaces insurance. By paying an annual or monthly fee, you have access to a network of dentists who offer dental work at lower costs.
If insurance or even a dental plan seems out of your reach financially, there is also the possibility of state and federal government grants and funding to cover dental work.
Personal Loans Through LoanStart
No one enjoys a trip to the dentist. But no matter how much we hate it, inevitably, the need for dental work arises. If you need funds for dental work, LoanStart can link you with personal installment loans from $1,000 to $40,000. Fill in our simple, secure online application to begin the process and hopefully get the cash you need to cover your dental procedure.