Personal Loan Refinance
Discover what personal loan refinancing is all about and find out if it is the right path for your situation.
To refinance or not to refinance, that is the question. Although not as thought-provoking as the classic Shakespeare reflection about the meaning of life, the decision to refinance a personal loan requires considerable forethought and planning. Unlike taking out a mortgage, a personal loan can cover the cost of meeting several financial goals. Personal loans represent practical ways to consolidate credit card debt, as well as pay for a significant home improvement project. However, as with a mortgage, you can refinance a personal loan for several reasons.
Request a Loan Today*
*By filling out the form above, you will be routed to LoanStart.com's loan request form.
What is Personal Loan Refinancing?
Personal loan refinancing involves paying off the first personal loan with a second personal loan that offers better financing terms. Chief Marketing Officer for OneMain Financial, Kim Wijkstrom, says "By consolidating, they are able to simplify their payments and have the convenience of just one payment, as opposed to needing to stay on top of a bunch of bills. Ideally, the payment will also be smaller. This is where refinancing a personal loan may really help."
When Should You Consider Personal Loan Refinancing?
The best time to refinance a personal loan is when it results in lower overall interest rates. Personal loan rates typically begin to fall when the Federal Reserve loosens the credit pipeline by charging less on the money it lends overnight to banks that need to meet liquidity obligations. Once you secure better financing terms on a new personal loan, the new loan allows you to accomplish the same financial goals as the old loan. You can consolidate credit card debt, finance a long-term home improvement project, and make a major purchase, such as buying a new car or boat.
Pros and Cons
The process will either cost or save you money. You save money by locking into lower interest rates. However, some lenders tuck hidden fees into refinancing contracts that include penalties for paying off the first loan early. Refinancing fees and penalties can eliminate any financial benefits you receive by locking into a lower interest rate. You can refinance a personal loan to spread the payments out longer to reduce the amount of money you have to send the lender each month to pay off the loan. Another possible drawback to personal loan refinancing is the hit your credit score takes for requesting another line of credit.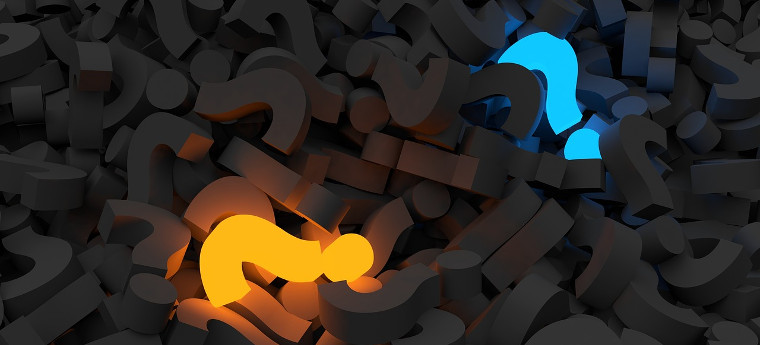 How It Works
As we mentioned, your credit score can take a hit when you apply for a personal loan refinance. However, if your credit has improved and interest rates have fallen, the time may be right. The first step involves checking your credit score. You have the legal right to request one free credit report each year from Equifax, Experian, and TransUnion. Take advantage of this perk first. Credit scores above 740 receive the best personal loan refinancing offers from lenders.
1. Compare Different Options
Online banking has reached a new level of sophistication by allowing consumers to shop for the best interest rates and terms in one place. Numerous financial advice websites offer tools that crunch the numbers inputted by borrowers to calculate optimal refinancing packages. With multiple quotes, you can perform an analysis to determine which lender meets your financial goals, as well as financial constraints. After you receive a few offers in your email inbox, you can use the offers as leverage with your current lender to negotiate more favorable refinancing terms.
2. Meet with the Lenders on Your Short List
Some lenders request to meet with customers to discuss financial strategy. You can expect to answer a lot of questions. Wijkstrom says, "Once we've looked at their information and we've established they have sufficient income to meet their financial obligations, including whatever loans they are applying for, then we get to the decision of issuing the loan," he said. "It becomes an individual exercise for every customer."
3. Understand the Fees
Personal loan refinancing might look good on paper. The lower monthly interest payments help you save a substantial amount of money over the term of a new personal loan. Nonetheless, do not forget about how fees can chip away at the savings you reap by refinancing a personal loan.
Here are some of the refinancing fees to consider:
Application – Some lenders charge you for the privilege of submitting a personal loan refinance application.
Origination – An origination fee is just a fancy way of saying a lender charges you for the costs of processing a personal loan refinancing application. As with the application fee, some lenders waive the origination fee to attract customers. Origination fees run from a few pennies on the dollar to eight percent of the loan amount. With the digitization of financial institution record keeping, processing an application does not cost the lender much money. With that in mind, request the waiving of the origination fee during negotiations.
Paying off the Original Loan Early – If lenders want borrowers to pay back personal loans, why would a lender penalize a customer for paying back a loan early? The answer is lenders make money off loan interest payments. The earlier you pay back a personal loan, the less money the lender makes in monthly interest income. Even with refinancing a personal loan, the lender loses out because you lock into a lower monthly interest rate payment. This is why many lenders charge consumers fees for terminating original loans to take out second personal loans. A growing number of lenders have dropped early loan termination fees to entice consumers to refinance. As the saying goes, a little bit of interest rate income is better than no interest rate income at all.
Loan Insurance – A lender might try to sell you on the benefits of buying loan insurance, but it makes no sense for you to accept the offer. Personal loans are considered unsecured debt, which means you do not have any reason to insure your own refinanced personal loan.
Returned Check Fee – You might face a charge for processing a returned check.
Miscellaneous Fees – Read the fine print to avoid having the little fees add up into one costly surcharge.
Crunch the Numbers
It seems like a daunting task. However, because of advanced online tools, you can come up with a ballpark figure of what your refinanced loan might cost, helping you find out if it is financially feasible. Some lenders waive one or more of the fees to attract consumers, but you still have to do the math to confirm if the product is worth it.
Submit the New Loan Application
After diligent research and performing several loan cost calculations, you have decided to apply for a new loan that saves you money and offers generous payback terms. The time has arrived to apply for the new loan that refinances the original loan. Lenders have made the process easy by providing online applications that take minutes to process. You need to scan every document requested by the lender and attach the documents to the new loan application. In some cases, you might hear back from your lender before clicking the URL for the next stop on your online journey.
During the process, you may need to submit some personal, financial, and employment documentation:
Most recent pay stub
IRS form 1040
Previous year W-2
Your lender wants to determine whether your debts, assets, and income make it financially sound to refinance the original loan.
Pay Off the Old Personal Loan
Completing the new loan application requires you to specify how you want to receive the funds. Your lender might offer to pay off the old loan directly to reduce the amount of digital paperwork required to finalize the new deal. Some lenders prefer borrowers receive the cash and pay off the old loan themselves. Whatever the method used to pay off the original loan, make sure to close the old loan account.
Avoid these Mistakes
The road to financial prosperity has obstacles, most of which consumers can avoid by following a few tips. Before contacting your lender, you should figure out your credit score and put together a reasonable proposal with modest refinancing terms. We also encourage you to organize all the documents you need. An unprepared consumer is much more likely to make mistakes during the process.
Do Not Open Additional Lines of Credit
Like a business looking to find a buyer, you need to make sure your balance sheet and income sheet sparkle in front of a lender. Lenders check credit histories for borrowers. If they see something they do not like, they may not offer you a loan. Even if a lender does not reject your request, you can expect a considerable delay in the processing of the application if you have too many lines of credit.
Shop Around for Personal Loan Refinancing
One of the biggest mistakes consumers make is assuming lenders they know about will offer the best terms. However, by failing to shop around for a deal, you can cost yourself a considerable amount of money in the long run. Although you would expect your current lender to want to maintain the business generated by loyal customers, some lenders bank on customer complacency by not giving loyal customers better terms. When you compare personal loan packages, make sure to compare every option on the same day. Refinancing rates tend to change daily among lenders.
Finally, ask every lender to put refinancing offers in writing via emails. You want to show your current lender proof other lenders have come to the bargaining table with better offers.
Conclusion
The temptation to lock in lower interest rates and extend the terms of a personal loan motivate consumers to apply for personal loan refinancing. However, you should treat such a request seriously. First, you have to make sure you have the credit score to back up your application. If your credit score does not meet the "Good" rating, then you have some work to do by paying off more debt. Second, you must research every lender on your list to determine which lender offers the best rate. Remember only to refinance a personal loan when it makes sense financially.