Prosper Personal Loans Review
Learn more about the peer-to-peer funding service that connects you to an interested investor.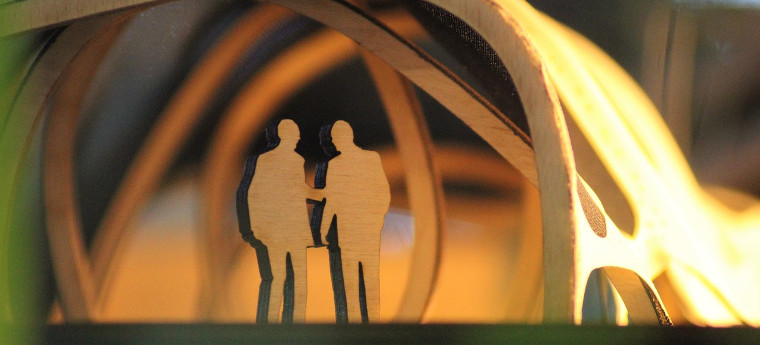 Request a Loan Today*
*By filling out the form above, you will be routed to LoanStart.com's loan request form.
Founded in 2006, Prosper is a San Francisco-based company that offers unsecured personal loans in a peer-to-peer lending format. The company is not a bank and does not use its own funds. Instead, it matches borrowers with investors. The company underwrites the loans, and then it charges a fee for loan-matching.
What Borrowers Can Expect
Prosper is geared toward borrowers who already have good to excellent credit scores. The site offers low interest rates which don't change during the life of the loan. Below are some of the things borrowers can expect from Prosper:
APR - Prosper's typical APR range is 5.99% to 36%.
Loan amounts - Loans range from as small as $2,000 to as much as $35,000.
Time to receive funds - Borrowers who are approved for loans typically have their funds within three to five business days.
Fees - Prosper charges an origination fee which is between 1% and 5% of the loan amount. There are no prepayment fees, but there are late fees ($15 or 5% of the payment amount - whichever is greater) and unsuccessful payment fees ($15).
Credit score - The minimum score for applicants is 640, but borrowers have an average score of 710. When applying for a loan, borrowers are subject to a soft credit check.
Income requirements - There are no income requirements, but Prosper's borrowers have an average income of $86,400.
In addition to a credit score, Prosper applies a grade to each applicant. Based on data about your past behaviors combined with your debt-to-income ratios and your credit scores, this grade determines your interest rate and origination fee. Investors can also see your grade and use it to decide whether or not to invest in your loan.
The Borrower's Application
To begin the process, you enter the amount of money you would like to borrow, from $2,000 to $35,000. The site also asks for the purpose of the loan. In addition, Prosper requests some basic information to begin the process. The application requires you to give your name, address, phone number, email address, employment status, and yearly income. This information is used for a soft credit check.
After inputting this information, you can then check the rate that you qualify for. The loan amount as well as the APR and interest rate are listed along with a monthly payment. You are also given other options for larger loan amounts. Once you select a loan offer, the site asks for additional personal information including your employer, occupation, SSN, and other details.
Next you are presented with the loan terms which you must read and sign. Since this is a legal contract for a loan, read it carefully before signing. Submitting the application then opens the loan up to investors. As stated above, Prosper matches borrowers who are looking for personal loans with investors. However, not everyone who applies for a personal loan through Prosper is matched successfully.
If you are matched, Prosper asks you to confirm your email address. The site then requests proof of identity and proof of income, like a pay stub or bank statement along with a tax statement.
What Investors Can Expect
According to the website, Prosper's investors have funded over $10 billion dollars in loans since 2006. Investors can invest as little as $25 per loan in a range of risk categories.
Lower risk loans with a AA rating pay lower returns while higher risk loans with an HR rating offer higher returns. AA loans have an estimated return of 4.12 percent while HR loans offer an estimated return of 11.73 percent. According to Prosper, 83.5 percent of investors receive returns that exceeded their expectations.
The site allows investors to browse loans, invest in the ones they want to invest in, and then collect returns. There is even an automatic tool (Auto Invest) through which investors set criteria and their money is invested for them. Then, the returns are deposited into the investors' accounts each month.
What to Know Before You Go
Here are some important things to consider about Prosper:
Compared to some other online lenders, Prosper is less flexible. Unlike other lenders, Prosper does not allow you to adjust your payment schedule. Also, missing a payment means you are charged a late fee.
Because of its fairly strict credit score requirements (640 to even be considered for a loan), some customers may have difficulty getting approved.
Some people may think the interest rates are too high. However, in some cases, the rates are lower than credit card rates.
Prosper offers loans in most states. However, if you live in Maine, Iowa or North Dakota, you will not be able to get a loan through Prosper.
Closing Thoughts
Prosper is a reputable online lender with an A+ rating from the BBB (Better Business Bureau). The company has been helping people find the cash they need for over a decade. The site is user-friendly, easy to navigate and simple to use.