SoFi Personal Loans Review
While the company offers a wide range of financial products, we focus on its personal loans and provide information on APR, terms, fees, the application process, and more.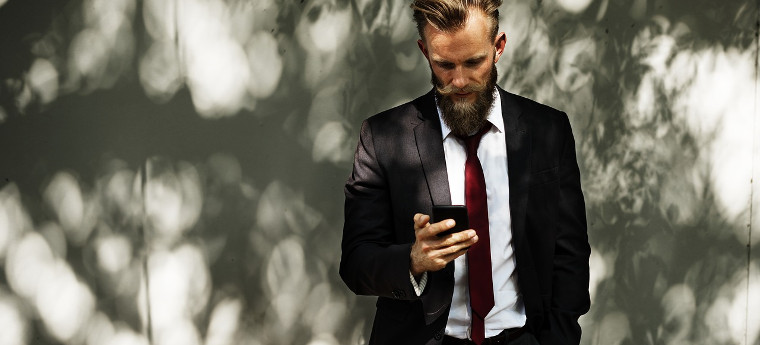 Request a Loan Today*
*By filling out the form above, you will be routed to LoanStart.com's loan request form.
Founded in 2011 by four Stanford Graduate School of Business students, SoFi was originally geared toward people seeking affordable funding for their education. Originally, SoFi (short for Social Finance Inc.) connected students with alumni, recent graduates, and institutional investors. Borrowers benefited from lower interest rates than those offered by the federal government while investors collected returns. By focusing on low-risk students and graduates, the company was able to reduce loan defaults.
Over the years, SoFi has expanded its financial products to include mortgages, personal loans, and other products. As a result, the company left behind the alumni-funded model in favor of a very non-traditional loan underwriting process. This model focuses on financially responsible people by examining a person's education, professional history, cash flow, and bill payment history. Since its founding, SoFi has funded $20 billion in loans.
SoFi Personal Loans
SoFi offers a full range of loan products including Student Loan Refinancing, Medical Resident Refinancing, Mortgage Loans, Mortgage Refinancing, and Parent Loans. SoFi also offers Asset Management, Wealth Management, and Life Insurance. In addition, the company offers Personal Loans. Below are some of the basics you can expect from a SoFi personal loan:
APR - Rates depend on which option you choose. Fixed rate APRs range from 5.49% to 14.24% (with AutoPay). Without AutoPay, rates range from 5.74% to 14.49%. Variable rates range from 5.17% to 11.32% with AutoPay or 5.42% to 11.57% APR without AutoPay. SoFi has a rate cap of 14.95%.
Fees - SoFi advertises 'no hidden fees' and charges no loan origination fees. However, there are late payment fees (either 4% of the unpaid installment or $15, whichever is less).
Loan terms - Loans are offered for terms of 3, 5, or 7 years.
Loan amounts - Loans range from $5,000 to $100,000.
Credit scores - There is no minimum credit score for SoFi personal loans, but typical applicants have credit scores in the 700s.
Penalties - There are no penalties for early repayment or prepayment.
In addition, SoFi also offers Instant Pre-Approval along with Unemployment Protection. Under the latter, you can pause your loan payments if you lose your job, although interest still accrues.
These personal loans can be used for any number of reasons. Some people use them to make vehicle repairs that they have been putting off. Others use their personal loans for home improvements, such as installing a new furnace or HVAC system or renovating their kitchen. For those who face high credit card bills, they may use these personal loans to pay down their personal debt at a lower interest rate saving them money in the long run.
Qualifying for a SoFi Personal Loan
Embracing a new trend in the financial world, SoFi does not focus solely on borrowers' credit scores. The company considers other factors like payment history, education, earning potential, and free cash flow (the money left over after paying monthly expenses). In general, people who take out SoFi loans have high credit scores even if they don't have a long credit history. For students, recent graduates, or young professionals (SoFi's original target market), this is an advantage.
SoFi's Application Process
The first step in the application process is pre-approval. First, you create a profile. After that, you fill in the basic information that is requested (name, address, education, employment, etc.) to pre-qualify. This step also involves a soft credit check which may not affect your credit score.
Once you submit the basic information, SoFi shows loan options and terms. At this point, you can choose between fixed-rate or variable-rate loans. Be aware that the rate that is shown may not be the final rate you receive. Actual rates depend on your actual financial well-being. There is also an option to sign up for automatic electronic withdrawals which gives you a 0.25 discount off the interest rate.
Next, SoFi asks you to upload additional information to support your application such as a copy of your driver's license and a recent paystub. You also need to provide banking information so that you can receive your money. Finally, you sign the loan agreement, a legal document requiring you to repay the loan in full, according to the agreed upon terms.
Closing Thoughts
SoFi may be slightly newer than some other lenders, but they already have a good track record. The company is regulated by the CFPB (Consumer Financial Protection Bureau) and are subject to all the rules that govern traditional lenders.
Compared to other online lenders, the company offers very competitive rates for personal loans. One of the biggest positives of SoFi's personal loans is the upper limit, up to $100,000, higher than many other online lenders.
There are also a few disadvantages to using SoFi for personal loans. Firstly, the loans are not as flexible as some other online lender's loans. Secondly, borrowers who use this site tend to have higher credit scores and above average incomes, making it difficult for those with lower credit scores and lower incomes to qualify for a personal loan.