Suntrust Online Banking Review
Learn about the services offered by SunTrust bank and read our impressions of the popular financial company.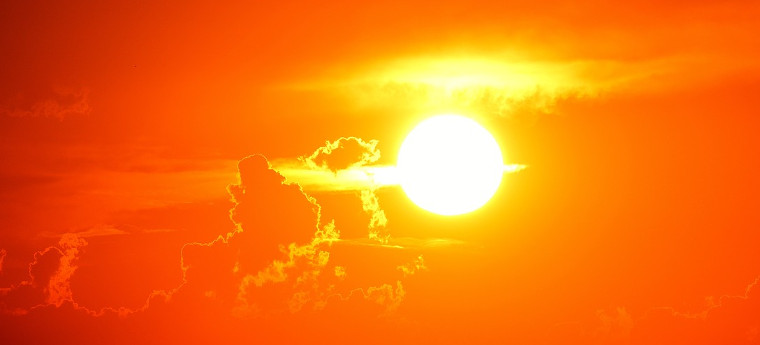 Request a Loan Today*
*By filling out the form above, you will be routed to LoanStart.com's loan request form.
Originally established as the Commercial Travelers' Savings Bank (later the Trust Company of Georgia) in 1891, SunTrust bank has grown through mergers and acquisitions to become a regional banking powerhouse. The bank continues to be headquartered in Atlanta, GA, with the 60-story SunTrust Plaza skyscraper as its headquarters. Since the early 1900s, the Atlanta-based bank has had a notable relationship with the Coca-Cola company, an iconic brand synonymous with the Empire City of the South.
SunTrust currently has 1,400 bank branches and 2,160 ATMs in 11 southeastern states and Washington, DC. With three primary business units (Consumer Banking & Private Wealth Management, Wholesale Banking, and Mortgage), SunTrust offers a full line of financial products, services, and options.
The Consumer Banking arm of the company is the largest part of its operation, comprising a third of the bank's business. In this article, we offer an overview of SunTrust's consumer services along with a review of SunTrust's online banking services.
Services Offered by SunTrust
SunTrust is a typical bank which offers consumer services like checking accounts, savings accounts, credit cards, mortgages, a variety of other types of loans, including business loans along with wealth management, retirement, and investment services. SunTrust also offers commercial and corporate banking services. Below is a summary of some of these services:
Personal Checking - Several types of checking accounts are offered, each with different balance requirements and fees. Accounts vary from the basic Essential Checking account to the Signature Advantage account.
Personal Savings - With varying minimum deposit requirements and varying interest rates, SunTrust has a variety of options for savings.
Credit Cards - Partnering with Mastercard, SunTrust offers credit cards through which card holders can earn cash, travel rewards, eGift cards, merchandise, and more.
Retirement and Investment - SunTrust's offers 401(k) rollover, retirement investment planning, all types of IRAs (Individual Retirement Accounts), and other services.
Mortgages - With home loans for many types of home buyers, SunTrust also provides advice and online mortgage tools to assist in the home buying process.
Loans - Aside from mortgages, SunTrust also offers HELOCs (home equity lines of credit), auto loans, home improvements loans, unsecured LightStream loans, student loans, and recreational loans. APRs depend on individual credit scores, the loan purpose, the amount of the loan, and the loan term.
Small Business Banking - SunTrust offers business checking accounts and credit cards, but also provides business loans and lines of credit, solutions for accepting credit and debit cards, and online payroll services.
Wealth Management - SunTrust helps people manage their wealth through integrated solutions which encompass banking, investment, retirement, estate planning, and insurance.
SunTrust's Online Services
Like many other major financial institutions, SunTrust offers a full suite of secure online and mobile banking services which allow 24-hour access to accounts. These are outlined below.
Money Transfers - SunTrust's online banking allows customers to pay and transfer money between Suntrust accounts but also allows transfers to and from other bank accounts. This allows customers to make payments on SunTrust accounts (credit cards or loans). SunTrust also offers Popmoney, a person-to-person payment method for easy money transfers between banks by using a mobile phone number, email address, or U.S. bank account. Fees may apply for some of these services
Bill Payment - Customers can also receive eBills, digital versions of ongoing bills which can then be paid through SunTrust's online bill pay option. Reminders can be set for regular bills. Also, payments can be scheduled using a number of options, like choosing the amount along with the frequency of payments (one-time or recurring). There is even a convenient automatic bill-pay option. Payments can even be made to persons or companies with a U.S. mailing address.
Online Statements - Customers have access to online statements for paperless banking and can view up to 24 months of payment activity or six months of eBills. Paperless statements are available for SunTrust personal checking, savings, credit card, and money market accounts.
Mobile Banking - Banking can also be done by tablet or mobile phone, as well with SunTrust's Mobile Banking options. SunTrust apps allow customers to deposit checks, get mobile alerts, and do banking by text message. Customers can even transfer money via a mobile device with SunTrust Mobile Banking.
Digital Payment and Online Shopping - In the past decade, e-commerce and online shopping have risen from 3.5 percent of retail purchases to 8.5 percent. SunTrust gives customers access to several digital payment options, including Masterpass, Apple Pay, Samsung Pay, and Visa Checkout for their ever-increasing online shopping needs.
In Summary
SunTrust has a 125-year history of providing banking services to customers with different types of needs. From personal checking and small business banking all the way to corporate accounts, SunTrust provides a full range of financial options. In addition, to keep pace with evolving technology and the changing needs of banking customers, SunTrust offers the online and digital banking services listed above.