Is Trek Bike Loan Financing Worth It?
Many customers consider trek bike loans due to how steep the company's prices can be. But is Trek financing worth it, and are there better or cheaper alternatives? Learn about the pros and cons of getting a Trek Credit Card and what fees to look out for when considering the financing options.
Request a Loan Today*
*By filling out the form above, you will be routed to LoanStart.com's loan request form.
What is Trek Financing?
In today's economy of congested roads and ever-growing gas prices, more Americans are opting for two wheels when it comes to transportation and commute. Indeed, the bicycle industry is now worth an estimated $6 billion in the U.S., and the number of bike riders has increased to close to 50 million over the past few years. And as the market continues to expand, both leisurely and habitual bikers are opting for more reliable and top-rated manufacturers, like Trek.
The Wisconsin-bred, billion-dollar company bills itself as having "the world's best bikes" and boasts distributors and subsidiaries across North America, Europe, as well as Asia. But although most of Trek's dealers are based in the U.S., only about one percent of its manufacturing is done in the country.
Trek offers a wealth of bike options of its customers, including road bikes, mountain bikes, fitness bikes, electric bikes, as well as a slew of other bike-related merchandise and equipment. Bike prices range from around $1,000 to upwards of $13 thousand for some specialized mountain bikes.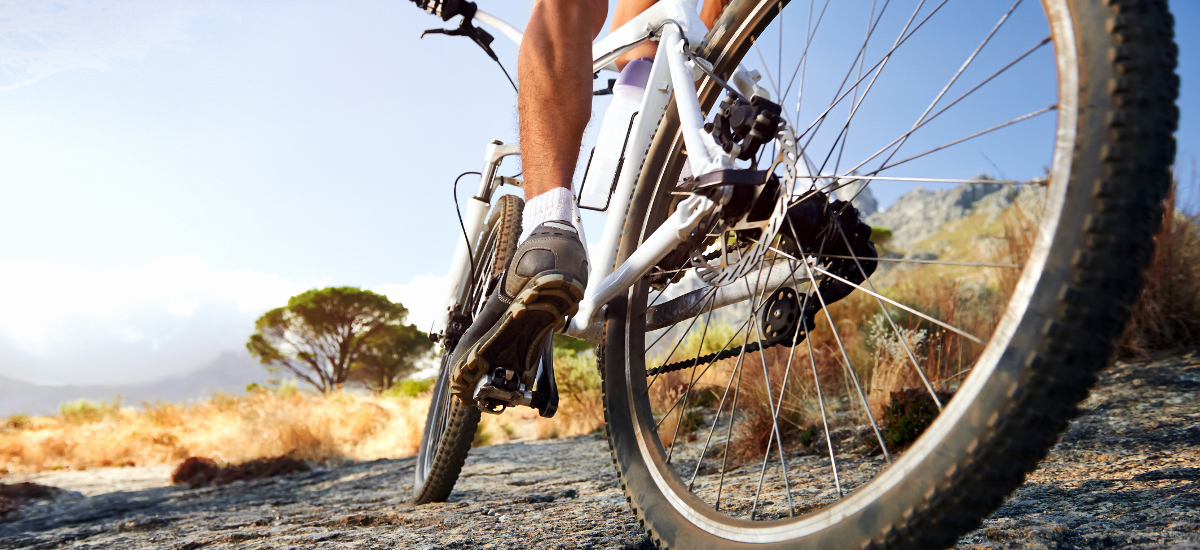 Due to such steep prices, Trek offers financing options in which potential buyers can purchase their bikes and bike equipment with a credit card. Trek financing allows customers to buy bikes on credit and repay what they owe over time. Savvy borrowers may benefit from getting a better deal with a joint personal loan online.
How does the Trek Credit Card Work?
The Trek Credit card advertises a "ride now, pay later" system in which costumers are offered deferred-interest financing plans. The six-month financing option requires a $250 minimum purchase while the 12-moth plan requires a $1,000 minimum purchase of bikes and merchandise not categorized as "on-sale" selections.
Trek also offers 24 to 60-month finance plans with 9.99% APR, but only under a Velocare insurance coverage plan. Potential bike owners can apply online, and qualified buyers can be approved within minutes.
Like traditional cards, Trek will run a credit check, and credit history will be considered to determine if an applicant should be approved or not. If approved, applicants are required to meet their minimum monthly payments by their due date in order to avoid incurring late fees.
While customers can use their Trek Credit Cards anywhere at one of the company's authorized nationwide dealers, holders should keep in mind that plans and terms can often vary, depending on the bike store or provider location. Additionally, after the initial required purchase, Trek Credit Cards are not available for use online at trekbikes.com.
How to Open a Trek Financing Account
Ready to get a trek bike loan? You can head over to trekbikes.com/us/en_US/trek_card_information/ to apply for the card online. The application asks you for personal information like your name and birth date. You will also need to enter your annual income. Some customers who fill out the form receive a message that their application is being reviewed. It can take up to two weeks to get an answer.
Pros of Getting a Trek Bike Loan
Trek financing can be an appealing option for those who are unable to purchase their bikes in a lump sum. In addition to the thrill of getting on a new bike, there are a few offers and benefits potential buyers might find persuasive when it comes to opting for a Trek Card.
No annual fee: The Trek credit card does not charge an annual fee, making it cheaper than most average credit cards. While just a little over two-thirds of credit cards do not come with annual fees, the cards that do charge an average of about $100.
0% Financing: In addition to having no annual fees, Trek Credit Cards also come with low minimum fees. A 0% APR fee means that Trek customers will not be charged interest on their purchases for a specified amount of time -- in this case, 6 or 12 months, depending on the payment plan a customer chooses. Borrowers should note that despite this introductory offer, transferring a balance from one month to another will incur APR charges and late fees, which can be as high as $38 per delinquency. Trek Credit Cards do offer a grace period of 25 days before interest starts to accrue.
Easy account management: Trek cardholders can manage their accounts online, with 24-hour access. And in addition to saving some trees, with the paperless option, customers can have easy and convenient access to their billing information.
Cons of Getting a Trek Card
Potential customers should be aware of a few limitations when it comes to Trek Financing.
No rewards: Unlike other store cards, the Trek Credit Card offers no rewards. While a no-rewards card does not necessarily pose as a deal-breaker, it is important for customers to find options that posit the most benefits when determining the best credit card option. Rewards programs associated with other store cards offer bonuses and perks such as purchase and fraud protection.
High APR: While there are no interest fees, cardholders with balances not paid in full within six or 12 months will be charged a standard APR of 28.49%, which is comparable to other store cards, but higher than the average, general credit card.
Limited financing options: Although the Trek Credit Card offers financing for 24, 36, 48, and 60-month plans, such options require a minimum purchase of $1,999. This means that customers interested in financing Trek products worth less than $1999 and under longer financing periods of time are unable to do so.
Is Trek Financing Worth it?
A Trek bike loan can be a good investment for customers only interested in purchasing one of Trek's higher-end bikes. Consumers who are seeking bikes in general and have no specific limitations can save money by opting for much cheaper options that do not require bike financing. The average road bike can cost as low as $300, and even less for a used one.
Costumers who pay their monthly due amounts can build their credit and potentially increase their credit scores and ratings with a Trek Credit Card. But those who find themselves unable to meet monthly requirements and subsequently incur charges can opt for a personal loan to help mitigate costs. Plus, customers can choose to apply for credit cards with more rewards, lower APR, and more flexible financing terms and conditions than the Trek Credit Card.