US Bank Personal Loan Review
Learn a little about the company and dive into the details of one of the company's most useful financial products.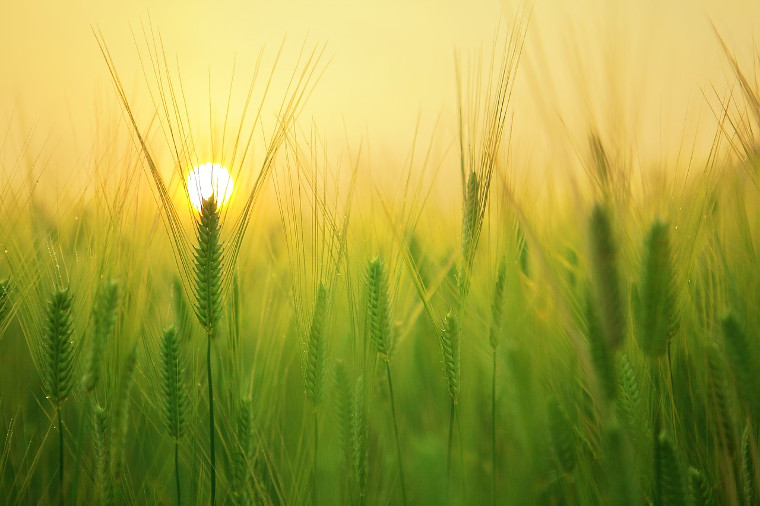 Request a Loan Today*
*By filling out the form above, you will be routed to LoanStart.com's loan request form.
Ranked as the seventh largest bank in the United States, US Bank offers trust, banking, mortgage, investment, and payment services products to individuals, businesses, government agencies, and other financial institutions. US Bancorp represents the parent company of US Bank, which has more than 3,000 branches and nearly 5,000 ATMs. The company operates branches mostly in the Midwestern section of the United States. To complement the bank's credit card business, credit card transaction processor Elavon is a vital part of the US Bank growth strategy.
Before we dive into a review of US Bank personal loans, let's see how the company has evolved over the past 20 years.
Brief Recent History of US Bank
In March 1997, First Bank System announced the Minneapolis-based bank planned to acquire US Bancorp, which operated out of Portland, Oregon. The acquisition combined two regional banks that had branches primarily in different regions of the United States. US Bancorp operated branches along the West Coast of the United States and First Bank system provided banking services to customers in the Midwest and Upper Midwest. First Bank system decided to go with the US Bancorp name, and it set up the new headquarters in the existing First Bank System building in Minneapolis.
More than three and half years passed before Milwaukee-based Firstar Corporation tendered an offer to purchase US Bancorp. Once again, the acquisition led to US Bancorp retaining its name for the larger banking company. Although some administrative functions remained in Cincinnati and Milwaukee, the new corporation continued to operate out of its Minneapolis headquarters. The new company made several acquisitions of smaller regional banks until 2008 when the housing market bubble burst. Since 2008, US Bancorp has charted a steadier bank acquisition course, with increasing the US Bank personal loans business being a top priority for the company.
Overview of US Bank Personal Loans
US Banks came out of the 2007 to 2008 American financial crisis relatively unscathed. The company received an infusion of capital from the United States government, but US Bank was nowhere near the financial emergency level of other large regional and national banks. Nonetheless, US Bank transformed its business paradigm, with more of a focus on approving less risky personal loans.
On the US Bank website, the company promotes low-interest personal loans to customers that meet all the requirements. Personal loan capital can go toward virtually anything, from paying for a large-scale home improvement project to taking time off for a vacation to Europe or more exotic travel destinations. However, US Bank adds one stipulation that you do not see other larger bank companies make. You have to live within 50 miles of a US Bank branch to qualify for a personal loan. The stipulation just about eliminates residents who live along the East Coast of the United States, as well as Alaska and Hawaii. If you live within 50 miles of a US Bank branch, you may meet one of the qualifications for a personal loan.
The Benefits of Applying for a US Bank Personal Loan
Customers enjoy several benefits by going through US Bank. Every personal loan is unsecured, which means you do not have put up collateral of any kind to receive financing approval. Unlike many business loans, US Bank does not place restrictions on how you plan to spend the personal loan money. However, the company does want to know why you want a personal loan. You can request a loan worth up to $25,000, with loan terms ranging from one to five years.
US Bank offers APR discounts for customers that enroll in auto pay, as well as for customers that use personal loan money to finance home improvement purchase. For customers that have excellent credit scores, a US Bank personal loan APR can go as low as a little under seven percent. US Bank offers only fixed-rate personal loans, which allow you to create a budget that remains constant throughout the life of a loan. You can apply online, by phone, or at any US Bank branch. You pay back the funding via your online account, over the phone, or by accessing the US Bank mobile app.
Applying for a Personal Loan through the Online Platform
If you want personalized service, we recommend visiting a US Bank branch to speak with a lending representative. US Bank constantly upgrades the features offered by the online banking system, including a section of the website dedicated to US Bank personal loans. You must be a current customer in addition to the 50-mile rule.
The request page requires you to submit your name, address, and joint application information. You cannot access the personal loan application page until you submit your online US Bank account ID. The personal loan application page is more about convenience than visual appeal. Simply click the "Apply Now" link, and you are on your way to the Premier Loans web page.
The Next Steps
After confirming your US Bank checking account, you complete the online personal loan application form that includes name, address, annual income, housing costs, and employment position. You also submit your Social Security number, amount of monthly debt payments, and the value of the assets you own. US Bank requires customers to upload a document that proves your employment status, which can be a W-2 form or a recent pay stub. The last step requires you to submit information that concerns your US Bank checking account. Before you hit the submit button, make sure to review all the information to ensure accuracy.
After you hit the submit button, it does not take long to learn whether you qualify for a US Bank personal loan. The bank must run your uploaded information through a hard credit check. We suggest receiving your credit score and report before you apply for a personal bank loan from US Bank. When you receive word that you qualify for a US Bank loan, you should also receive an offer soon after that. All you have to do is accept or decline the bank's personal loan offer.
US Bank Premier Personal Loan
US Bank rolls out different types of personal loans to accommodate the borrowing needs of a wide customer demographic. The company's Premier Personal Loan is the mainstay of the company's lending portfolio. US Bank customers in search of a personal loan offering a fixed interest rate and consistent monthly payments have an outstanding option to meet a personal financing need. For other types of personal financing needs, US Bank offers the Premier line of credit and Reserve line of credit.
Advantages of Taking out a Premier US Bank Personal Loan
No other personal loan in the US Bank lending portfolio does a better job of meeting the financial needs of customers that need to improve their liquidity positions to address short-term personal finance needs. By capping the amount of money available for a Premier US Bank personal loan, the company ensures customers do not go beyond their financial capabilities to pay back a Premier personal loan. APR financing rates as low as 7% help many US Bank customers achieve short-term financial goals.
US bank customers request Premier personal loans for the following reasons:
Purchase a car
Consolidate debt
Materials and equipment for a major home improvement project
College tuition
New furniture and appliances
US Bank Personal Loan Rates and Fees
All US Bank personal loans come with fixed-rate financing, with the company adjusting APRs to match the credit scores of each customer. With a credit score of 760 or higher, you might qualify for a personal loan that has an APR as low as seven percent. US Bank offers personal loans to customers possessing excellent credit between $5,000 and $25,000. The loans typically range in terms from 12 to 48 months, depending on the amount borrowed and the customer's financial ability to pay it back. Most include a $50 origination fee, as well as up to a 100 percent prepayment fee.
Here are three examples of the terms offered recently for a 10-year US Bank personal loan:
One year: 9.41% APR and monthly payment around $870
Three years: 8.81% APR and a monthly payment of about $320
Five years: 9.77% APR and monthly payment near $210
A personal loan representative from the corporate office says the rates change daily, depending on the lending environment. However, whatever US Bank approves for a loan APR remains the same APR throughout the term of a loan. If you are in the market for a personal loan and you have plenty of time before you need the short-term cash, we recommend waiting until you can secure a US Bank personal loan that delivers a favorable APR and loan term. Make sure to lock in all the APR and loan principal discounts offered for a US Bank Premier personal loan. The company frequently runs lending incentive programs that include a 0.50% discount for using auto pay and a 1% discount when you make Energy Efficient or Green Home Improvement purchases.
Personal Loan Eligibility Requirements
US Bank customers must meet a few eligibility requirements to receive approval for a personal loan. You must have a checking account that you opened at least 120 days before you applied for a US Bank personal loan. Customers must present a valid Social Security card and live within 50 miles of the nearest US Bank branch. US Bank primarily operates branches along the West Coast and in Midwestern states such as Iowa, Missouri, Wisconsin, and Minnesota. Some of the states that make customers ineligible for taking out a US Bank personal loan include Florida, Michigan, and New York.
Finally, US Bank customers must meet the credit, income, and debt to income requirements set by the company. The financial eligibility requirements often change; make sure to visit the US Bank website to check out the latest requirements before you initiate the personal loan application process. Financial requirements typically become more demanding during periods of economic stagnation.
Other Sections of the US Bank Website
The US Bank website offers a detailed description of every financial service offered by the company. After you gain approval for a US Bank personal loan, we encourage you to check out at least two other sections of the US Bank website.
Credit Cards
For US Bank customers only, the company offers the US Bank Altitude Reserve Visa Infinite credit card. Qualified customers receive three points for every one dollar spent on net travel and net mobile wallet purchases the meet US Bank guidelines. You can earn 50,000 bonus points worth $750 in net travel expenses for $4,500 in eligible purchases. US Bank places a 90-day limit on the time to accumulate points per period. The company also gives up to $325 a year of automatic statement credits for net travel purchases.
Wealth Management
After the financial crisis of 2007 and 2008, US Bank not only revamped its personal loan program, it also delivered more financial resources to the company's wealth management department. Calling it "A tailored wealth management approach," US bank creates individualized wealth management plans that meet the unique needs of customers crossing a wide range of demographics. Customers have a single contact to work with that helps them develop and achieve long-range financial goals, from saving for college to creating a nest egg for retirement. Customers can utilize 24-hour phone customer service support to answer questions and set up new accounts.
Bottom Line
The US Bank website is considered by most customers to be a convenient way to apply for a personal loan. The section devoted to personal loans provides general information about the lending portfolio established by the seventh largest bank in the country. Although, we did not find an online customer service feature that answered questions in real time. You might have to call customer service at 800-491-3150 to receive answers to your questions. Ask your questions about US Bank personal loans by phone from 7 a.m. to 10 p.m. Monday through Friday, as well as on Saturday from 9 a.m. to 5 p.m.