Walmart Personal Loans
Now that Walmart offers financial services, does it have a solution for loans up to $40,000?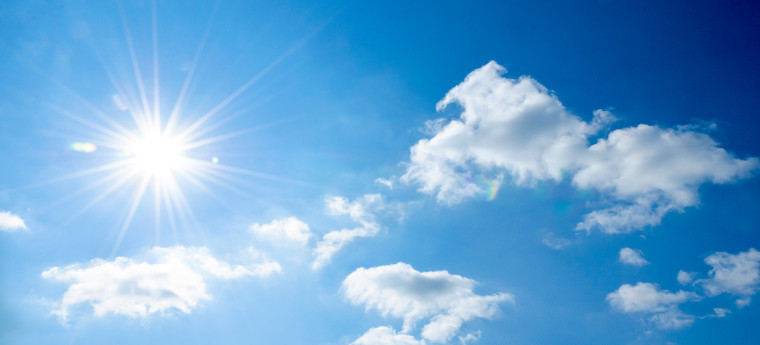 Request a Loan Today*
*By filling out the form above, you will be routed to LoanStart.com's loan request form.
The Walmart MoneyCenter has been a popular addition to the store, offering customers a kiosk for check cashing, bill paying, money transfers, prepaid card reloading, and coin-to-cash conversions. Walmart's money services department opens early at 7 a.m. each morning and closes late at 10 p.m.
The retailer is also working with fintech juggernauts PayActiv and Even to offer financial planning and management tools to its associates. The new initiative is being referred to as "financial wellness services," and it includes on-demand access to earned wages. That feature is called "Instapay," and it lets associates instantly request money they have already earned but hasn't arrived yet through a traditional paycheck. It is available to all hourly and salary associates and can be used for free up to eight times per year.
So far, though, none of these options equate to a full-fledged Walmart personal loan. However, that wouldn't be the case at all if it were up to the company.
A History of Walmart and Banking
Back in 2007, the New York Times ran a story headlined, "Wal-Mart Abandons Bank Plans." The company had just withdrawn an application for a special banking charter, after numerous complaints from lawmakers, watchdog groups, and banking industry officials.
It was not the first time Walmart had tried to start a bank. The retailer also attempted to enter the financial market twice in the '90s. The pushback was too strong each time.
Where current U.S. policy and Walmart's banking aspirations meet their juxtaposition is the rule that keeps a bank holding company (BHC) from engaging in commerce, even if the BHC is a subsidiary of the holding company. In a guest post for MoneyandBanking.com, Professor Lawrence J. White, of the NYU Stern School of Business, wrote that this rule's "persistence as policy is more a testament to the lobbying strength of the incumbent bankers (who clearly prefer less competition) rather than to a concern about the economic welfare of consumers."
There are those who think Walmart is well equipped to serve the unbanked and underbanked (which is nearly a quarter of U.S. households making less than $50,000 per year) since many of the store's customers fall into one of those groups.
In 2014, Walmart joined forces with Green Dot to offer GoBank mobile checking services to its customers. GoBank users can make free cash deposits into their account at a Walmart store.
Based on its constant dabbling in the financial sector, it is only a matter of time until Walmart takes another shot at starting its own bank.
More About Money Services
While Walmart personal loans do not exist right now, the store's MoneyCenter is up and running. Here is how you can use the service:
Pay your utility bills
Set up a product care plan (extended warranty)
Convert your change to cash
Prepare your taxes with the help of Liberty Tax and Jackson Hewitt professionals
Print your personal and business checks
Cash your checks: payroll, tax, cashier's, government, 401k, and insurance settlement
Send cash with a MoneyGram money order
Not all locations have a dedicated Money Center and may offer these services through another department. If you have questions, please contact your local Walmart directly.
Personal Loans Online
If you need a personal loan online, we can help you get started right here. Simply fill out our request form to ask for up to $40,000. You could find a lender within a few minutes. In some cases, you could have your money in as soon as one business day.
What is a personal loan? It is an installment loan that you pay back little by little over time. The annual percentage rate (APR) of your loan can vary. The lenders we work with offer loans from 4.84 percent APR all the way up to 35.99 percent APR.
If you are presented with a loan agreement, your lender is required to show your APR in the agreement. You should see your loan term, which is how long you will be paying back the debt.
After signing the agreement and getting your funds, it is vital that you pay back the money on time. Non-payment (or even individual late payments) can lead to additional charges and harm your credit score.
Optimizing Your Walmart Experience
To keep them coming back, Walmart provides the customer with a few programs to make the shopping experience run smoothly from start to finish.
Walmart offers free in-store pickup for many of the items you see on its website. That means you can shop groceries online and pick them up in-store. For non-grocery items, you can save up to 10 percent on the item for choosing to pick it up from the store rather than having it shipped to your house.
The best time to buy clearance and discounted items is just as they go out of season. If you want a new coat, you will save toward the end of winter. Don't wait all the way until spring, though, or there won't be any coats left in stock.
When returning an item, you can use Mobile Express Returns to skip the customer service line and get your refund for your item at any of the checkout lines.
Walmart offers price adjustments on items purchased outside of the Black Friday to Cyber Monday timeframe. After you buy a product, the store will pay you the difference if it is offered at a lower price within seven days.
If you have a coupon that is worth more than the product costs (such as a $3 off coupon for a $2 item), the extra amount (or "overage") can be applied as a discount on another item in your cart.
The pharmacy offers $4 generic prescriptions – but that is only if you remember to get your doctor to prescribe one ahead of time.
Walmart butchers are sometimes authorized to negotiate the price of meat. If you see a cut that is going to expire within a day, it might be worth discussing the price with the butcher.
Savings Catcher is part of the Walmart app, and it can save you time searching through your local ads. How it works is you scan your receipt after you shop at Walmart. The app compares prices from top competitors in your area, and if it finds a lower price on an eligible item you bought, you will get an eGift Card for the difference.
Layaway Options
During the holiday season, Walmart offers layaway plans for in-store items. You do not need to pay a fee to open the layaway, but you do need to make a down payment of either $10 or 10 percent, whichever is greater. For the item to qualify for layaway, the total purchase price must be over $50. Holiday layaway starts on September 1. You need to make your final payment and pick up the item no later than December 11. If you cancel a layaway order, you will get your down payment back (and we assume the money you have paid so far toward the item), but you will need to pay a $10 cancellation fee (except in Maryland, Ohio, Rhode Island, and Washington D.C.).
Walmart also offers year-round layaway for jewelry purchases.
If you need a personal loan for a Walmart purchase, using layaway might be an alternative option, and perhaps preferable as you will not be subject to the interest and fees associated with borrowing money.
What is Walmart Pay?
Walmart Pay is a new feature on the store's app that lets you use your smartphone to pay for items during checkout.
Setup is easy enough: you download the app and then enter some of your financial information to link your preferred payment option. The app works with Amex, Visa, MasterCard, Discover, as well as Walmart gift cards.
To use Walmart Pay to purchase your items: open the app, verify yourself (through a four-digit pin or Touch ID), and scan the QR code displayed on the credit card terminal.
You will be sent an eReceipt within a couple of seconds of your purchase, and the electronic receipt will be saved to your account indefinitely. Since the receipts are being stored in your account, you might as well sign up for Savings Catcher.
There are some limitations and restrictions. You cannot use this app at Sam's Club. The app also will not work when purchasing fuel.
The app will not link with EBT, WIC, or SNAP. If you have items that you want to purchase with one of those options, pay for those items before using the app, and then you will be able to pay for the rest of your products using the app.
The Walmart Credit Card and Walmart MasterCard
There are some reasons why using the Walmart Credit Card may be a smart alternative to a personal loan:
Get three percent back on every purchase you make at Walmart.com – purchases made in-store with the card (even if you order it online, and then pay for it in-store) will only get one percent cash back
Save two percent on Walmart gas
Save one percent everywhere else
The card has no annual fee and right now it offers a $25 promotional gift if you get the card and use it to purchase at least $25 worth of items.
The Walmart Credit Card has an APR starting at 24.15 percent. The APR structure is different for the MasterCard version, which offers APR starting at 18.25 percent and going up to 24.15 percent. Both vary based on the Prime Rate. You can only make cash advances with the MasterCard.
Walmart Tomorrow
The biggest store in the U.S. is set to grow in other countries as well. There have been reports that Walmart plans to purchase a majority share in Flipkart, India's biggest e-commerce company. Both Walmart and Amazon want to become more established in India and China, with Amazon pledging to invest over $5 billion into India.
One of Walmart's global initiatives is Walmart2World, which is similar to the company's domestic money transfer service, Walmart2Walmart, except that customers can use MoneyGram International to send money around the world. The global wire service market is available for over 200 countries, and it features highly competitive exchange rates. Customers can use Walmart2World to send funds in 10 minutes or less with low, flat fees. Here is how the pricing structure breaks down:
Send up to $50 and pay $4
Send $51 to $1,000 and pay $8
Send $1,001 to $2,500 and pay $16
The company is also exploring new ways to get customers excited about grocery delivery. The company expects that by the end of 2018, online grocery delivery will be available for over 40 percent of U.S. households. The service cost varies depending on what time you request to have the groceries delivered. According to USA Today, the price is $9.95 with a minimum $35 order. If you choose to pick up your order in-store, then the service is free (assuming that you do not request to have the order rushed, which costs extra).
What About the Walmart Personal Loan?
It does not appear that the company is pursuing a path to offer a personal loan product in the immediate future. That will change if the retailer can get a better foothold in banking, but there is no reason to think that will happen any time soon.
For now, customers can take advantage of the many services the company does offer today (see above) while looking elsewhere for online funding. If you have any questions about where to find long-term, big dollar funding for major expenses, we would be happy to help.