How to Maximize Your Tax Refund and Spend It Right
Tax Day 2020 is Wednesday, April 15. Here are tips on how to make sure you get the best tax refund and spend it wisely. If you need that money a little early, we can help you figure out how to request the funds online.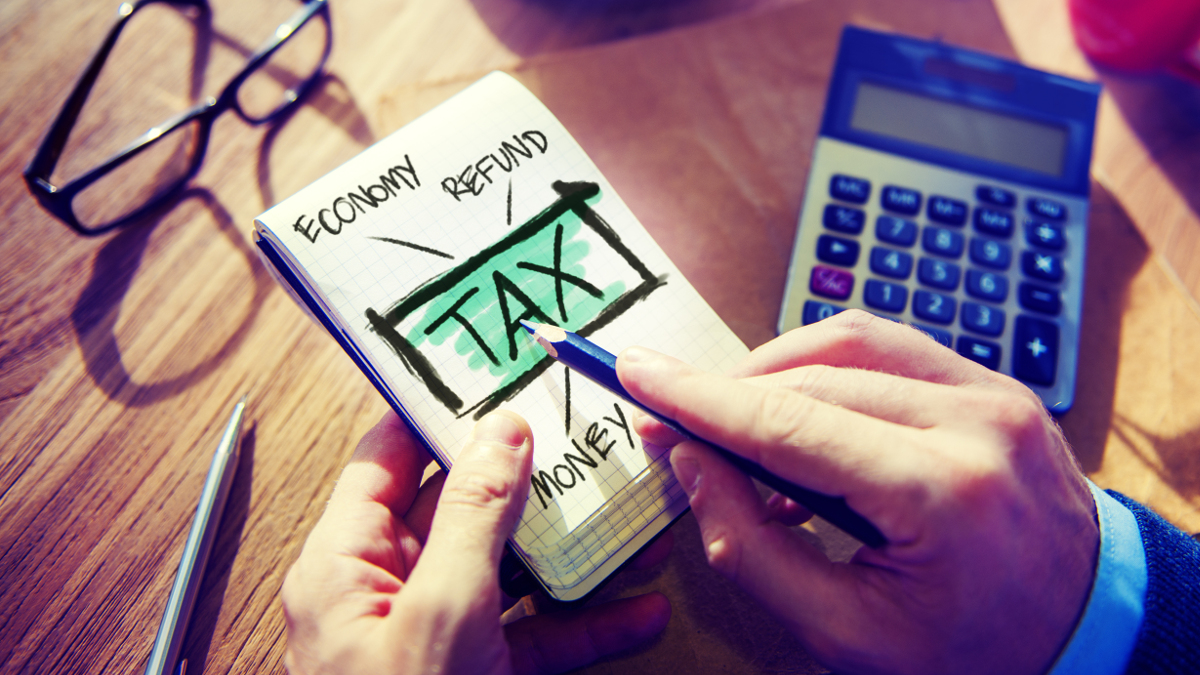 Request a Loan Today*
*By filling out the form above, you will be routed to LoanStart.com's loan request form.
If Uncle Sam was really your uncle, you could tell him to get lost when he asked for money. How it is, you must give him a chunk of your paycheck each month. Fortunately, that means a big, fat refund every year.
How to Get a Maximum Tax Refund
Companies like H&R Block and TurboTax promise to help you maximize your refund money. They do a pretty good job, but they can only offer so much help through an online form.
If you are itemizing your deductions, then chances are you will be better off going to a tax office and working with a real-life accountant. They can find things overlooked by even the best online tax forms.
Here are some more tips for getting your best tax refund:
Find every possible deduction and credit – you may find more by consulting a tax professional.
Switch your filing status – e.g., couples may see a bigger return by going with the Married Filing Separately option.
Add more to your IRA – your individual retirement account contributions can help lower the amount of taxes you are required to pay, and the best part is you can still donate to it for last year up until Tax Day.
Pro Tip: While a big refund is fun, it's smarter to get no return at all. Try to set up your W-4 allowances, so you don't pay too much in taxes. You will enjoy a bigger paycheck every month, which may keep you from needing to take out a personal loan to cover emergency expenses.
What to Do with a Tax Refund
Most of us have no problem figuring out ways to spend cash. It's easy to come up with ideas on what to do with your tax refund money. Being smart with money is another thing altogether.
Here are some good things to spend your tax return on:
Put the money into an accessible savings account – while other investment strategies may net you a larger return, if you need to be able to get to the money in an emergency, then you will want it to be in a standard savings account.
Put it into your IRA – it's too late for the money to count for your taxes this year, but you'll be glad you put that money in your IRA next Tax Day, and you will be even happier years from now when you retire and it is worth a whole lot more.
Pay off old debt – if you have any debt hanging around, now's the time to pay it off. Paying off a personal loan early will help you save on interest. It will also free up your budget to put more in savings each month, so you may not need to take out a loan in the future.
Invest in your small business – if you own your own business, this money may help you avoid taking out small business cash to fund a gap in cash flow.
Buy a new car – If you constantly have to repair your car, those expenses can add up. Buying a new car help you avoid making repairs and missing work because your automobile is in the shop.
Other state tax refund spending ideas include everything from funding a dream vacation to getting a new home theater system. While these purchases can fun in the short run, figuring out how to use your tax return wisely can make you happier for longer.
Borrowing Money Ahead of Tax Day
There are two types of people who borrow money when filing their taxes:
Those who owe money and don't have the funds readily available
Those who expect a return but need money now to cover expenses
If you are expecting a return and need cash now, we would advise against taking out a tax return loan. We are talking about the type of funding marketed directly to those who want to borrow against their tax refunds. This financial product tends to be very expensive, and so you could lose a large portion of your return.
A better option is a personal loan online for excellent credit. Rates can be as low as 4%. That's a pretty cheap loan if you pay the money off as soon as you get your return. It's possible to get up to $40,000 in as soon as one business day.
Easy personal loans may be available for other credit types as well.
Preparing for Next Year's Taxes
If you end up working with an advisor on your 2019 tax return, be sure to ask them to help you plan for next year.
They can help:
Set up your W-4 allowances – the more you have, the more you get each paycheck, but that can come back to bite you on Tax Day when you may end up owing a lot more.
Decide if you need to pay some of your taxes early – those who are self-employed or receive income other than salary may need to pay their taxes every quarter.
Optimize the amount of money going into your IRA or 401k.
Suggest deductions and credits you can work toward.
Hold you accountable for any financial goals you make.
Those who use a tax accountant often say they ended up saving many times what the service cost.