Why is Everyone Getting Worse with Money?
We look at some troubling statistics about American finances and show you ways to deal with financial setbacks.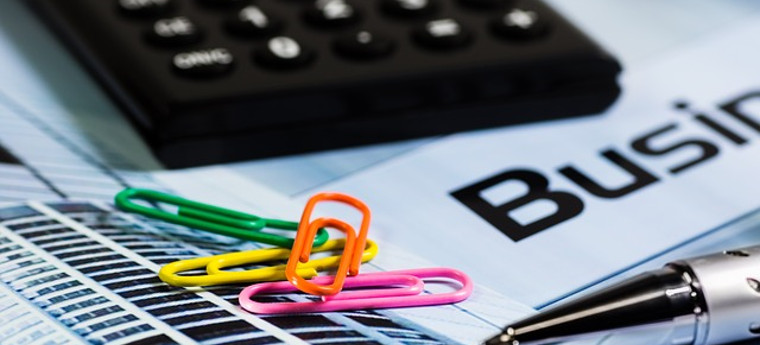 Request a Loan Today*
*By filling out the form above, you will be routed to LoanStart.com's loan request form.
Could one large, unplanned expense threaten your financial well-being? If you don't have much money in the bank and few assets, your household could be one of the millions in America who face 'financial shocks' annually. These challenges and hardships can negatively impact your financial situation and potentially destabilize your household.
According to the Pew Charitable Trusts, close to 60 percent of all American households dealt with one or more financial shocks in 2015. Defined by Pew as, "any expense or loss of income that households do not budget for, regardless of the extent to which the shock may harm families financially," a financial shock produces short-term or long-term economic insecurity.
The New York Times reports that the median cost of these financial shocks is $2,000, but they can range from $800 to $6,000. For households with little or no savings, even a few hundred dollars of unexpected expenses can lead to severe financial problems. Younger people and lower income households are especially sensitive to these shocks. In the wake of these shocks, families who live from paycheck to paycheck may find their finances derailed and struggle to make ends meet for months, possibly years.
Analyzing the Data
Pew's Survey of American Family Finances used data from 2014 and 2015 to draw some conclusions. The group discovered that families who suffered a financial shock in 2014 had an increased risk of dealing with one in 2015. This is because the first shock destabilized the household's finances, putting them in a precarious position.
The data also shows that many of these households may not realize how susceptible to financial troubles they are and that those with 'fair' or 'poor' finances are more likely to experience financial shocks. The data also shows that savings play a big role in whether or not a household can manage large unexpected expenses. However, the research also reveals that even though households with money in the bank or savings in place have a lower chance of being destabilized, they still face difficulties after unexpected expenses.
Are Americans Worse with Money?
It might be tempting to conclude that the average American households manage their money poorly. However, this is not necessarily true. Many American households budget their money well and pay all their monthly expenses on time.
These financial shocks are not related to poor decision making or the inability to manage money. They are events that happen which are frequently outside of a person's control. If the members of a household do not have enough money to cover these unexpected expenses, they find themselves in financial distress. Some of the more common financial shocks:
● A reduction or income due to job change, reduced hours, layoffs or other employment-related factors
● Major vehicle repairs or the need to replace a non-functioning vehicle
● Divorce, separation or death or a spouse or partner
● An injury or illness that requires hospitalization
● Unexpected major home repairs
Make a Plan to Improve Your Situation
The phrase 'expect the unexpected' could sound ridiculous, but there is truth to it. While it is impossible to predict every scenario that might happen to you and your household, it is possible to prepare yourself. Below are some recommendations to prepare for financial shocks:
●Start saving money - If you have never had a savings account or have never made saving money a habit, now could be a good time to think about these things.
●Set a goal - knowing that the average financial shock is around $2,000, make it a goal to keep at least that much money in savings.
●Save passively - Once you have a savings account, arrange automatic payments for a certain amount each month. This way, you never even see that money and aren't able to spend it.
●Don't assume that your job is secure - Having a reliable job is a gift, but don't assume that you will work there forever. Consider what would happen if you lost your job and plan accordingly. Keep your resume current, learn new skills, and occasionally apply for jobs.
What Will You Do?
If you or someone in your household has an accident that requires hospitalization, how will it affect your finances? If your car breaks down tomorrow and needs thousands of dollars in repairs, what will you do? Having a plan in place before a financial shock will allow you to deal with it much better without taking as great of a hit to your current finances.
If you currently find yourself dealing with a financial shock, but don't have the means to cover the expense, a personal loan is one method for helping you deal with unexpected expenses which can lead to money worries.