How to Get Home Repair Assistance with Low Income
Save on essential projects around the house with grants, warranties, tax deductions, and low-interest loans.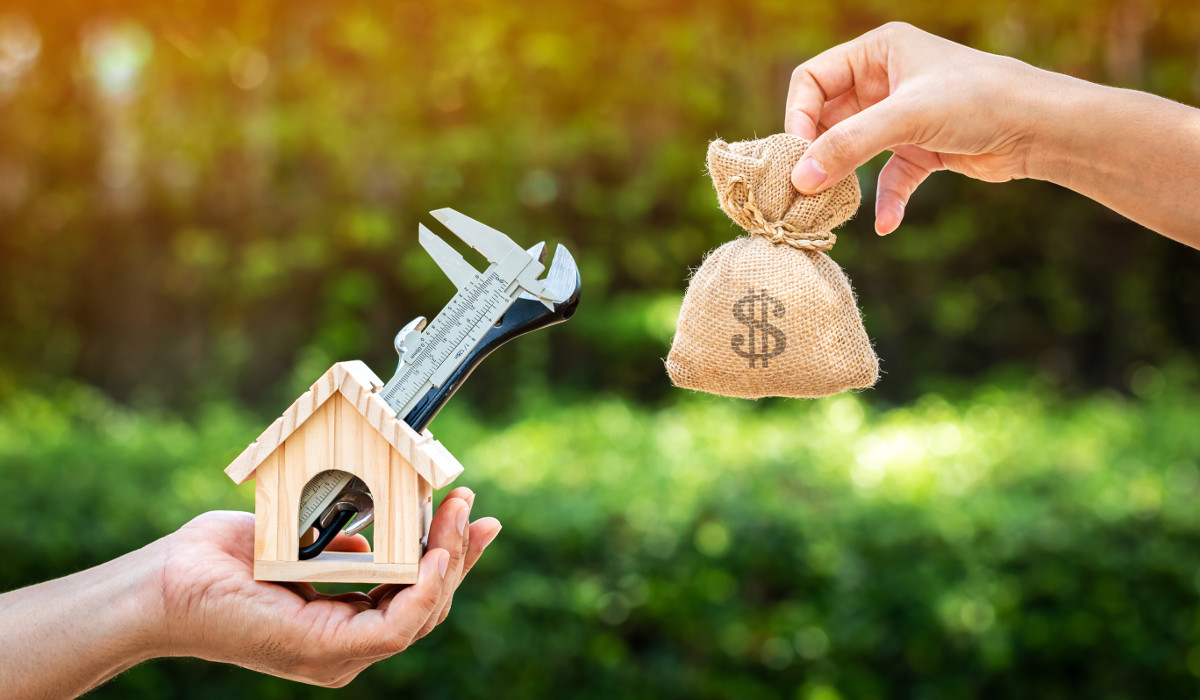 Request a Loan Today*
*By filling out the form above, you will be routed to LoanStart.com's loan request form.
If you own a home (which clearly you do if you landed here!), you know that home repairs are a part of ownership that can't be avoided. Even if you keep up with regular maintenance and care that helps extend the life of particular elements of your home, eventually something major will spring up that needs to be taken care of by a professional.
This can be a scary time for people with low income who need help with home repairs, as some are only one major expense away from not being able to pay the mortgage or cover the month's grocery bill.
If this describes your situation, we have some good news for you. There are several potential avenues for assistance that could drastically decrease the expenses you'll need to pay out of pocket.
Let's take a look at some programs to help pay for home repairs that will help you lighten the financial load and give you peace of mind.
Grants and Loans for Housing Repairs
Our first stop of the journey toward finding assistance is by looking at, and applying for, available grants and personal loans. When your home needs major upgrades or repairs, you don't necessarily have to pay upfront for the work. You may not even have to foot the entire bill.
There are several programs we'll cover that can offer grant or loan assistance -- even personal loans for bad credit.
Many of these loans have low-interest rates and favorable terms, with budget-friendly monthly payments that make big jobs affordable. One example is the USDA Home Repair Program, Section 504. This offers you a loan of as much as $20,000 and has a fixed one percent interest rate. It allows terms of up to 20 years.
Home repair grants for disabled people provide 100 percent free funding to applicants who qualify. The best part is, they never need to be repaid. Make sure you adhere to all the fine print if you're applying for a grant program, however.
For example, the above-mentioned Section 504 provides grants of up to $7,500 to families with low incomes who qualify. However, you'll be required to remain in the home for a minimum of three years after the work is completed. If you choose to move within those three years, you'll have to repay the grant.
Some additional programs to look into for grants or a personal loan for home improvements include:
203(k) Rehab Mortgage Insurance Programs
HUD Title 1 Property Improvement Loans
Department of Veterans Affairs Home Loans Services
Take a look and see what you qualify for.
Financial Assistance for Seniors for Home Repairs
As a senior, you may have special requirements when it comes to your needed home repairs. You may be looking at ways to adapt your home for safety and comfort as you enter your later years.
The good news is that Section 504 grants and loans are available for elderly homeowners who are looking to update their home to get rid of these potential safety and health hazards.
In a case where you own a long term care insurance policy, find out if it provides for these types of home modifications that will allow you to navigate your home safely.
There are also contractors that will offer lowered fees for projects of this type. Take a look at your county of residence's Area Agency of Aging to learn more and see if you qualify.
Home Repairs That Are Tax Deductible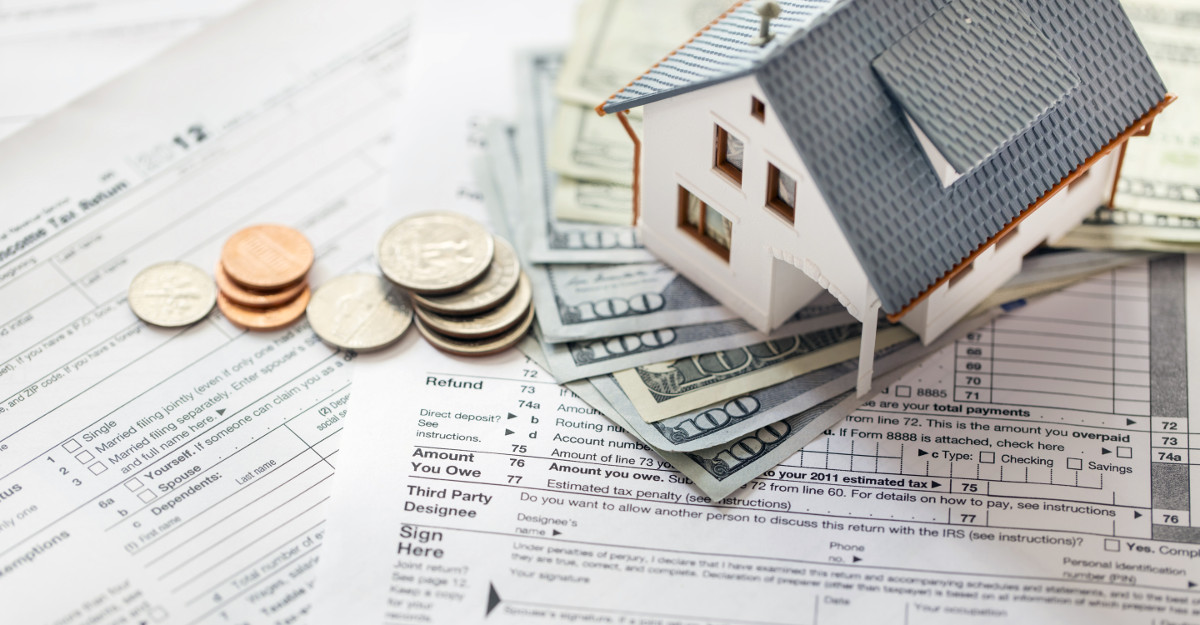 Whenever you invest in repairs or upgrades to your home, always be sure to keep careful records of the work and expenses. In some cases, you can qualify for tax rebates or deductions at the end of the tax year.
For example, if you use a certain portion of your home as a home office, you can deduct all of the repairs or work you've had done to that part of your home.
Repairs that are considered to benefit the whole of the property, such as a new HVAC system, are also partially deductible. If 20 percent of your house is considered office use, you may be able to deduct a full 20 percent of the cost of this type of upgrade.
Then, when it comes time to sell your house, you can deduct major home improvement and repair costs from the gain on your property sale. This could be a significant help if you came through with a healthy profit on the sale.
Homeowner's Insurance Can Provide Home Repair Assistance
Though every policy is different, your homeowner's policy may cover certain types of home repairs. Take the time to consider what's covered when shopping for homeowner's insurance.
Generally speaking, your policy will typically cover any repairs that are related to:
Theft
Smoke and/or fire
Damage caused by vehicles or aircraft
Vandalism or riots
Certain kinds of natural disasters
Additionally, you can buy additional coverage for other ways your home could be damaged. These may include:
Ice and snow damage
Damage from termites
Flooding from your appliances
Pay close attention to your policy's specifics and make sure you fully understand everything that's covered before disaster strikes.
If you're looking at major repairs, it's always worth your time to double-check and see if any or all of the needed project might be covered through your homeowner's insurance policy.
Home Warranties
How closely have you looked at how a home warranty could help? They offer coverage for a vast array of repairs that homeowner's policies don't touch. Warranties focus more on home systems and appliances. The biggest benefit of warranty protection is that it will cover almost any replacement or repair, including those that are required because of the age of the item.
Look for affordable plans that will cover:
Electrical
Heating
Plumbing systems
Ovens and cooktops
Water heaters
Garbage disposals
If you can afford a more robust warranty, make sure it covers things like:
Refrigerators
Airconditioning systems
Washers and dryers
Once you have a solid home warranty, these types of repairs will never give you cause for worry again.
Wrapping It Up
The smartest way to reduce future home expenses is to plan ahead as much as possible. When you're armed with a solid homeowner's insurance policy and are protected with an affordable home warranty, you'll get the help you need when common projects arise.
When you're looking at a bigger job that's not covered, consider the loans and grants we've detailed that will help in a low-income situation. You're sure to find something that's tailored to your specific situation.
Help is always available when you know where to look for it.