omf com offer -- Learn More about OneMain Loans
Learn about OneMain Financial loans for up to $30,000, including information on the application process, collateral, loan terms, APR range, and fees.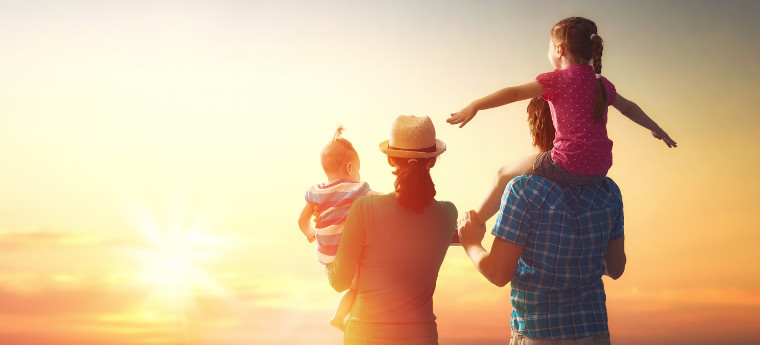 Request a Loan Today*
*By filling out the form above, you will be routed to LoanStart.com's loan request form.
You may have received an omf.com/offer number. This can speed up the process. Head to that URL to enter your unique number, and then click the "Look Up My Offer" button to access your page. Read on for more information about OneMain loans.
Founded in 1912 as Commercial Credit in Baltimore, OneMain Financial has served over 10 million customers in its history. With the Slogan "Lending Done Human," OneMain offers fixed-rate personal loans with fixed payments and no prepayment penalties.

Headquartered in Evansville, Ind., OneMain has over 1,600 local branches in 44 states. The company boasts of a quick and easy online application process. In addition to personal loans, OneMain offers educational articles for applicants and borrowers on topics like Loan Basics, Credit, Money Management, and Debt Consolidation.

Many of OneMain's customers are people with less than stellar credit who need cash fast and may not qualify for traditional bank loans. Applicants' average credit scores range between 600 and 650 (below the national average of 695).
Loan Types and Limits
OneMain Financial offers both secured and unsecured personal loans. These loans can be used for a number of purposes like home improvement, debt consolidation, major purchases, and other uses.

However, OneMain places limits on how borrowers may use the money. The funds cannot be used for post-secondary educational expenses (college, university, or vocational expenses). Borrowers cannot use these loans for business or commercial purposes. Lastly, borrowers cannot use their funds to buy securities, for gambling, or for any illegal activities.

On the website, the borrowing amounts range from $1,500 to $30,000. According to the fine print, the minimum loan amount for California borrowers is $3,000. In Georgia, the minimum loan amount is $1,500 for current OneMain customers or $3,100 for other borrowers in Georgia.

However, not every applicant receives the amount they apply for. The actual loan amount that a borrower is approved for depends on a number of factors. The applicant's credit history, income, current debt, their collateral, and other things are considered. If an applicant does not receive the amount they applied for or are not approved for a OneMain personal loan, they can reapply with a cosigner or reapply with collateral (such as a vehicle).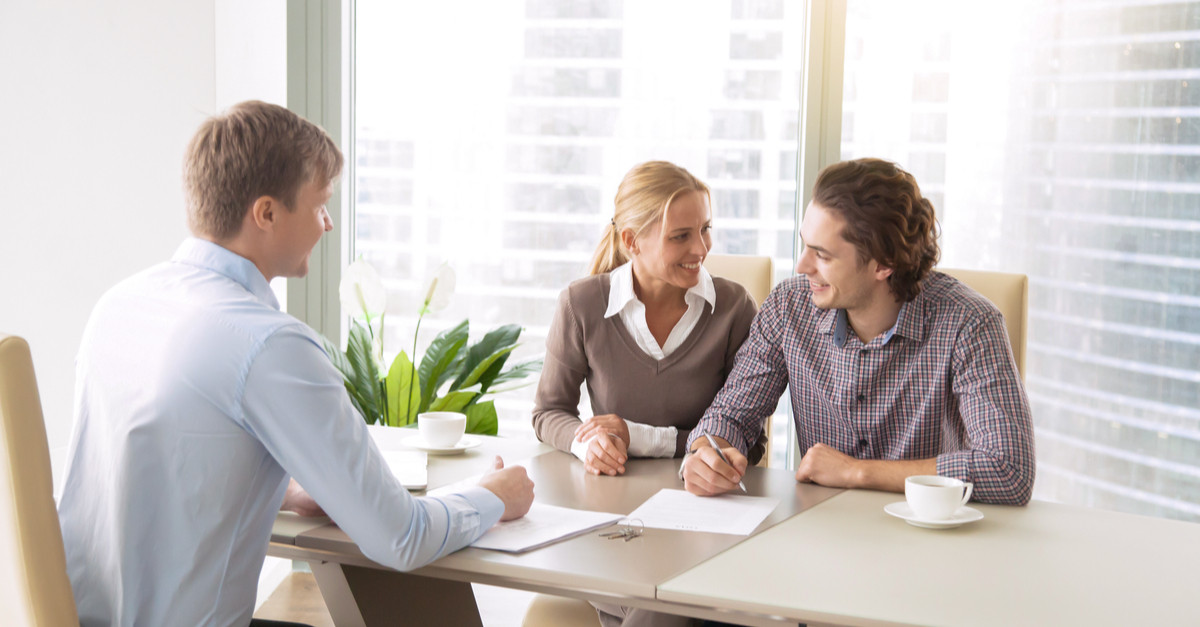 The Application Process
To apply for a OneMain personal loan, applicants must be at least 18 years of age (or the state's minimum application age). Also, applicants must have a minimum annual income of $7,200 and a credit score of at least 540.

OneMain's initial personal loan application is online. This loan request takes about 10 minutes to complete. To apply for an offer online, applicants first enter the desired loan amount and the purpose of the loan. Applicants then enter their personal information (name, address, phone, SSN, DOB) and their current employer. Once the applicant completes and submits the online application, OneMain pulls their credit report.

If OneMain approves this initial application, the person must visit a local branch and meet with a loan specialist. At this face-to-face meeting, the loan specialist verifies the applicant's identity, income, expenses, and employment. The loan specialist also reviews the applicant's collateral (if necessary) and also discuss loan options.

Before closing on a loan, OneMain asks the applicant to provide the following documentation:
A valid, government-issued ID (driver's license, passport, etc.)
Proof of residence (driver's license with current address, a signed lease, a utility bill, etc.)
Proof of income (pay stub, tax return, etc.)

The loan specialist may also request additional items based upon the applicant's situation.

Once the loan is closed, the borrower then reviews and accepts the loan terms, signs the loan documents, and receives their funds. In some instances, this process takes as little as one business day. It can take as long as seven days.
Collateral
In certain cases, OneMain may require collateral to secure a loan. If collateral is required, it must meet OneMain's criteria. Cars, trucks, motorcycles, RVs, boats, and some other vehicles are acceptable forms of collateral. Before being accepted as collateral, items must be appraised to determine their value.

Since the vehicle is being used as collateral to secure the personal loan, the applicant must insure it. And the vehicle must remain insured throughout the life of the loan. OneMain requires borrowers to have full coverage on vehicles used as collateral to cover accidents or mishaps.

Active military applicants (including spouses or dependents) who are covered by the Military Lending Act cannot use vehicles as collateral for OneMain personal loans.
Loan Terms
Approved applicants are offered loan terms. As stated above, these terms are based on a number of factors like credit history, income, expenses, and collateral. The lender's main concern when offering a loan is the applicant's ability to repay the loan. Because of this, OneMain's loan terms offered to each person reflect these factors.

According to the OneMain Financial website, the lender currently offers the following terms:
APR Range — 16.05% to 35.99%
Term Lengths — Two years to five years (24, 36, 48, or 60 months)
For an average customer with good credit who borrows $6,000 at 24.99 percent APR for 60 months, their monthly payment to OneMain would be $176.07. However, rates vary depending on each borrower's specific situation.
Receiving Funds
OneMain customers can choose one of two methods to receive their funds. With direct deposit, borrowers can get their cash directly into their bank account. Borrowers can also get their money in person if OneMain issues a check at the local branch when the loan closes.

According to the website, the average OneMain customer is approved and receives their funds within one business day. However, the exact time frame from application to funding hinges on a number of factors. It depends on when an application is submitted, the documents an applicant needs to submit, and the time needed for OneMain to review these documents.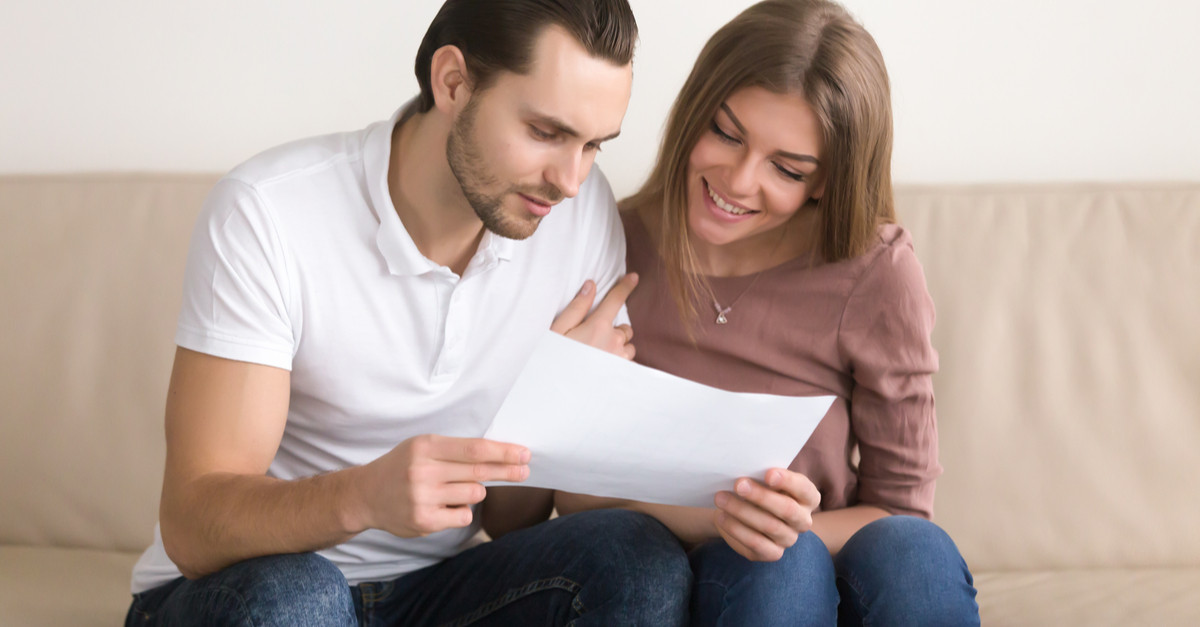 Making Loan Payments
Once OneMain approves a customer for a loan, repayment is made according to the terms of the loan. Payments are made monthly; however, customers can pay more frequently if they prefer. There are a number of methods for making payments.

Online and Mobile Payments — Borrowers can make payments online through one-time payments with a debit card or by signing up for Direct Pay. With Direct Pay, funds are withdrawn directly from the borrower's checking or savings account. Loan payments can also be made through the OneMain Mobile App.

In Person — Borrowers can also make payments in person at a OneMain branch with a variety of methods including cash, debit card, checks (personal checks, payroll check, cashier checks, etc.), money orders, bank drafts, ACH, and other methods. Loan payments can also be made at any Walmart service desk by referencing the loan account number and making a CheckFree payment (there is a small fee for this method).

By Phone — Payments can also be made by phone using ACH, debit card, or by sending a check or money order through the mail.
Fees
OneMain charges an origination fee that varies depending on the applicant's state of residence. This fee is built into the monthly payments, so borrowers should consider this when requesting a loan. This means that if a person borrows $5,000, they will actually receive less than that amount after paying the monthly origination fee. As a result, applicants may need to take out a slightly larger loan to receive the total amount of money they need.

For borrowers who wish to pay off their loans early, OneMain does not charge prepayment penalties or fees. Any OneMain personal loan customer who wishes to pay off their loan early may do so by making a one-time payment for the outstanding balance or by paying extra on their regularly scheduled monthly payments.

OneMain does charge a 5 percent fee for late payments. This will be 5 percent of the amount in default. If an applicant uses a vehicle as collateral, there is also a $55 lien recording fee.
Pros and Cons of OneMain Personal Loans
OneMain has been in business since 1912 and has a good reputation. The company has served over 10 million customers with personal loans and other financial products. As is the case with any lender, OneMain's personal loans have pros and cons. Below are some of these pros and cons.

Pros
Individuals with Fair or Poor credit scores often find it difficult to qualify for personal loans from traditional lenders. Because OneMain makes loans to people with lower credit scores, these people may have a better chance of getting a loan with OneMain.
If an applicant does not qualify for an online personal loan for good credit, they can improve their chance of getting a OneMain loan by reapplying with a cosigner or offering collateral.
Some applicants can be approved the same day and have their funds the following business day.
OneMain offers a number of payment methods including online, through the OneMain app, in person at a OneMain branch, or by phone.
For those who prefer face-to-face interactions, OneMain has over 1,600 branches in 44 states.
OneMain's secured loans typically have lower interest rates than unsecured loans.
There are no prepayment penalties for OneMain loans.
Approved borrowers have free access to their own credit scores.

Cons
Although these personal loans seem like online loans, they aren't totally online. Unlike many online lenders who offer full online approval, OneMain's applicants must visit a local branch to complete the application process.
Due to varying factors, it may take as long as seven days to be approved for a OneMain personal loan.
Compared to some other online lenders, the loan amounts tend to be smaller.
The rates charged by OneMain are higher than some other online lenders.
OneMain charges an origination fee that varies from state to state.
If a borrower takes out a secured personal loan which requires collateral but falls behind on payments, he or she could lose the vehicle (or any other item used as collateral).
Although OneMain offers loans in 44 states, there are still some places where these loans are unavailable.
OneMain places limits on how borrowers can use the funds from these personal loans. These loans cannot be used for secondary education, business expenses, gambling, to purchase securities, or for illegal activities.
Final Thoughts on OneMain Personal Loans
With the Slogan "Lending Done Human," OneMain Financial is an established lender that has been making loans for over a century. It is a BBB accredited A+ business that has made loans to millions of people. OneMain offers fixed-rate personal loans with fixed payments and doesn't charge prepayment penalties.

OneMain advertises a quick, easy online application, but completing the loan application requires a visit to a local branch. And even though the average time for receiving funds might be advertised as a single day, some borrowers may have to wait up to a week for their funds. Although OneMain personal loans are not for everyone, some people, especially those with lower credit scores, may find them beneficial.