What is Marcus by Goldman Sachs?
Learn about the new personal loan service that offers up to $30,000 in funding with fixed-rate interest and no fees.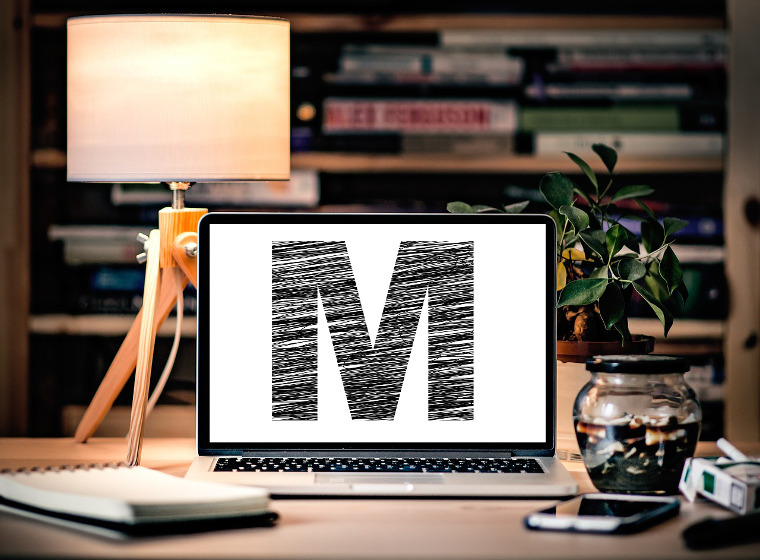 Request a Loan Today*
*By filling out the form above, you will be routed to LoanStart.com's loan request form.
In its 2016 State of Credit report, the credit bureau Experian revealed that the average American has two credit cards and carries $5,551 in credit card debt, up from $4,404 in their 2015 report. WalletHub estimates that in 2016, the average household carried $8,377 in credit card debt, up from $7,893 in 2015. At the moment, the total credit card debt in the US is almost $1 trillion, the largest it has been since late 2008.
With large credit card balances hanging over their heads, people are looking for ways to reduce their debts. The growth of online lending and the development of 'fintech' (financial technology), has led many Americans to take out online personal loans to consolidate credit card debt. While online lending may be a small niche in the greater financial industry, some large banks and financial institutions are now riding the online lending wave.
Marcus.com, a new entrant to the growing online lending business, offers a way for consumers to get financial assistance for paying off their credit cards. Launched last fall, Marcus is the new online lending division of the banking giant Goldman Sachs.
From Marcus Goldman to Marcus.com
Historically, the 150-year-old company has focused mainly on trading, investment banking, and managing money for wealthy people. Founded in 1869 by German immigrant Marcus Goldman, the company grew steadily. By 1898, it was worth $46 million.
In 2008, the company converted from an investment bank to a commercial bank. In the wake of the financial crisis, the firm struggled to maintain the same level of profitability. Eventually, Goldman Sachs chose a more traditional banking role by offering simple loans to individuals. Named after its founder, Marcus is a way for the company to expand by reaching a new market. In the past six months, Goldman Sachs has already loaned out over $1 billion through Marcus.
Marcus' Features
Touted as a way to pay off credit card debt, the site offers loans from $3,500 to $30,000. The front page of Marcus.com describes the new service with the following statement:
Marcus by Goldman Sachs offers a fixed-rate, no fee personal loan which can be used to pay off high interest credit card debt, or for major purchases and special occasions.
Like most online lenders and loan matching services, Marcus.com requires you to give some personal information. After that, you choose your loan option and submit your application.
How does Marcus help someone pay off credit card debt?
Marcus offers debt consolidation loans, which are personal loans utilized to pay off high-interest credit card balances, financed purchases, or even medical bills. Taking out a loan from the site allows someone to avoid the fees and higher interest rates associated with their other debts. So while you still pay interest to Goldman Sachs, ideally the interest rate you get from Marcus is less than the other debts, perhaps saving you money in the long run.
What are the basic application requirements?
Applicants need a Social Security number or Individual Tax ID number as well as a valid US bank account. In most states, the minimum age for taking out a loan is 18. Marcus offers loans in every state except Maryland.
What interest rates and terms does Marcus offer?
Borrowers can take out personal loans with rates from 6.99% to 23.99% APR. These rates stay the same throughout the life of the loan. However, only applicants with excellent credit scores will get loans at the lower interest rates. The terms of these unsecured loans range from 24 to 72 months with higher rates for longer-term loans.
How could taking out a loan save a person money?
The site claims to be a faster way to pay off credit card debt that will save consumers money. This claim contains some assumptions:
● Your FICO score should be between 700 and 740
● You must make equal monthly payments for the credit card and the Marcus loan
● You have a 16.99% average credit card APR and make 54 on-time monthly payments
● You have a 12.99% average Marcus APR and make 48 on-time monthly payments
If you meet these conditions, Marcus claims to save you thousands of dollars, although actual savings depends on your credit terms and APRs.
What fees does Marcus charge?
Marcus offers loans without sign-up fees, prepayment fees or late fees. According to the site, the only things borrowers pay are the principal (the loan amount) and the interest rate.
If there are no late fees, what happens if a borrower makes a late payment?
Although the site promises no late fees, late payments, partial payments, and missed payments raise the interest rate. This additional interest accumulates and is added to the final loan payment. So, although there are no monthly late fees, borrowers still end up paying a late penalty.